Description
If you're an art aficionado or a gamer geek (or both!) then you should join us for a unique pixel art exhibition at Ironhack!
You'll have the chance to discover the artwork of local and international talents such as JaeBum Joo (Korea), PixelFleeces (Italia), Pep Puerta (Spain), Pixeltier (Austria) and Designatius (Spain),and buy their limited editions and merchandising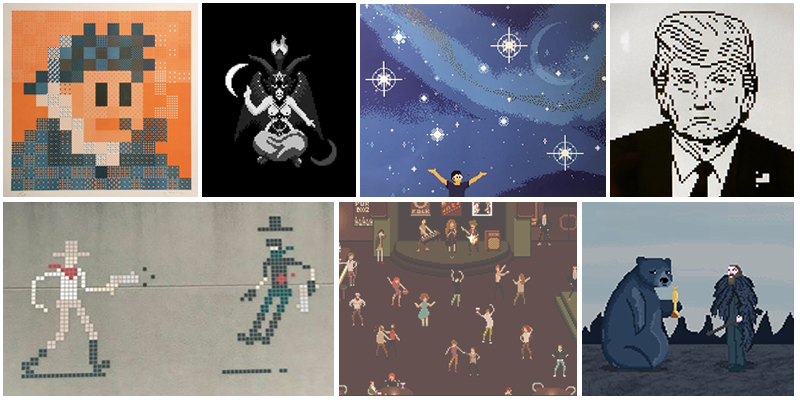 We'll have beers, arcade machines offered by FactoryArcade , live music by Dj Freshcuts and rare gaming installations!
Fun & pixels guaranteed, a perfect plan for a Friday evening!
Do you want to see how awesome was our last event? Check this video!
May the pixel be with you!
Supported by GameBCN, Ironhack and La Sedici