PIVOT PRESENTS: THE INTERNET'S OWN BOY

Sunday, March 30, 2014 from 7:00 PM to 8:45 PM (EDT)
Event Details
As part of our 10-day celebration of the moving image, PIVOT and the Atlanta Film Festival proudly present this special FREE screening of The Internet's Own Boy (104 min).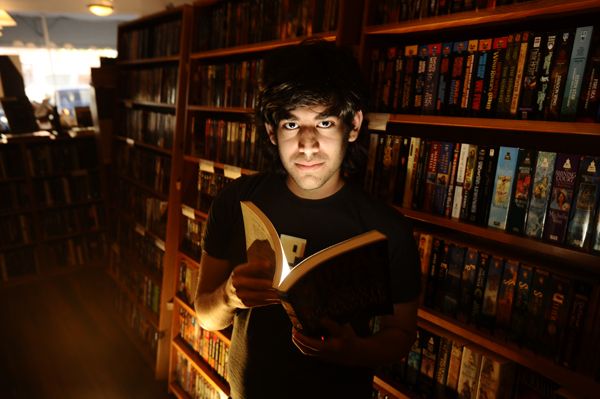 EVENT DETAILS
Location: Plaza Theatre, Chipotle Auditorium (not handicap accessible)
Seating Time: 6:30PM (7PM showtime)
Price: FREE & Open to the Public
RSVP/Line Information: An RSVP for this screening is not required; however, it is recommended for those who wish to have priority seating after our pass-holders. RSVP-holders will be admitted into Priority Seating Group B, before non-RSVP holders are admitted; a greeter will be available at all ATLFF venues to guide you to the correct line. Pass holders do not need to RSVP.
 
PIVOT PRESENTS: THE INTERNET'S OWN BOY
Directed by Brian Knappenberger
USA, 2014, English, 104 minutes
The story of programming prodigy and information activist Aaron Swartz. From Swartz's help in the development of the basic internet protocol RSS to his co-founding of Reddit, his fingerprints are all over the internet. But it was Swartz's groundbreaking work in social justice and political organizing combined with his aggressive approach to information access that ensnared him in a two year legal nightmare. It was a battle that ended with the taking of his own life at the age of 26.

Aaron's story touched a nerve with people far beyond the online communities in which he was a celebrity. This film is a personal story about what we lose when we are tone deaf about technology and its relationship to our civil liberties.
For additional information about The Internet's Own Boy, please visit this event's home on our festival website here; presented to our festival audience by: 

 --------------------------
ADDITIONAL FESTIVAL INFORMATION 
Oye! There's more?! Yes, but just a little. 
MEMBERSHIP INFORMATION
Whether you're interested in a casual festival experience, or an all-out access-all kind of experience, we have an affordable option for you. Even if your plan is just to see a couple movies, you might find that our MovieHopper Card is well-worth the $50 investment.
At $50, if you attend (5) screenings, your investment is fully paid for; and even if you don't attend (5) screenings during the festival, your MovieHopper card comes with a year-round membership (includes discounted and free screenings, workshops, and events).
Click here for further badge, MovieHopper Card, and membership details.
HELPFUL LINKS
Atlanta Film Festival -- Our main festival website; everything about everything is here!
Box Office FAQ -- Ticketing, membership, and box office questions, answered.
Membership Information -- Save money, see movies. Become a member today!
SCHED -- View our online schedule, purchase your tickets; all from one location, on your computer, or from a mobile device.
REFUND POLICY
All festival sales made online, or at the festival box office, are final upon purchase. If you have any questions regarding this matter, please contact our box office personnel using the information provided below. 
CONTACT OUR BOX OFFICE 
At all festival venues, box office will open 1-hour before the first screening of the day, and will close 30 minutes after the last screening of the day commences.
Our box office team loves texts -- for the quickest response to your inquiry, send us one!
Text/Call: 470-296-0170
Email: ticketing@atlantafilmfestival.com 
Messages left by phone, email, and/or text, outside of the box office hours, will be answered upon the next box office opening.
-------------------------- 
Stay up-to-date on all festival happenings and contribute to the social experience of other festival-goers by using our #ATLFF hashtag! Everyone here at Festival Headquarters loves photos and can't wait to see your favorite festival moments!
Thank you for supporting our local film community and the Atlanta Film Festival!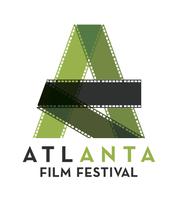 Organizer
The Atlanta Film Festival is a membership-based 501(c)(3) arts non-profit with a mission to lead the community in creative and cultural discovery through the moving image. ATLFF presents a diverse slate of year-round offerings for film-lovers, filmmakers, and industry professionals.  Year round programs —screenings, parties, panels, workshops, and other educational events –provide a forum for building the community of film lovers and film supporters.  By bringing audiences and filmmakers together, the Festival has the opportunity to broaden the perspective of both artists and moviegoers.