Find out how small consultancies are doing exactly this.
About this Event
Join Professor Joe O'Mahoney to learn more about how founders have grown and sold their consultancy businesses, even during the challenges of 2020.
Joe is a leading authority on the consulting industry - having researched, taught, written about and practiced consulting for over twenty years. Joe is CEO of Consulting Mastered Ltd, and provides advisory services to consulting clients ranging from McKinsey & Co, and IBM down to solo-practitioners. Joe's textbook on Management Consulting was the best-selling book on this topic in the world, and his teaching to MBAs and execs recently won a national award from the British Academy of Management. Prior to his current work, Joe founded and sold StayMobile Technology and co-founded Repair Cafe Wales CIC.
Joe's academic work on consulting, especially innovation and growth in the industry, has been published in leading international journals, and featured in several leading handbooks and edited collections. Joe has also advised several large consultancies on innovation, including KPMG and IBM, and has helped dozens of small consultancies improve their revenues.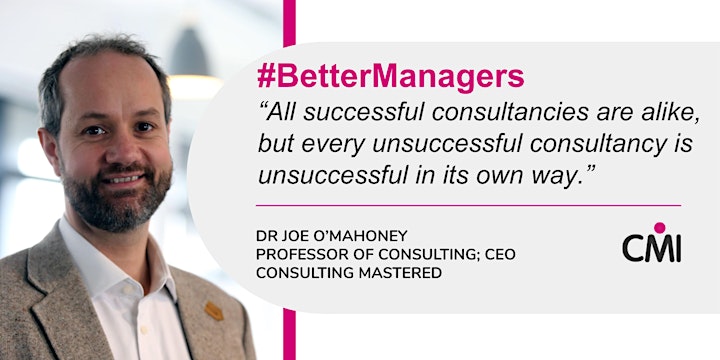 Dr. Joe O'Mahoney is a Professor of Consulting and a consultant to the consulting industry.