PIVOT, ADAPT, SURVIVE, THRIVE- with Master Dealmakers Peter Fortunato & Joh...
Event Information
Location
Embassy Suites San Francisco Airport
250 Gateway Blvd
South San Francisco, CA 94080
Refund Policy
Contact the organizer to request a refund.
Eventbrite's fee is nonrefundable.
Description


Change Happens
The Roaring 20's or a Real Estate Apocalypse ?
PIVOT, ADAPT, SURVIVE, THRIVE!
Learn about the Many Opportunities & Pitfalls
In Today's Evolving Market
(with Peter Fortunato & John Schaub)

Don't Miss this BLOCKBUSTER
Real Estate Educational Event of the Year!
Spend Two Full Days with these Millionaire Makers, part of the original "Florida Fab Four" and Titans of the Real Estate Education Business. Don't miss this RARE West Coast & SF Bay Area Visit!

Sat. 10-17-20 and Sun. 10-18-20
Embassy Suites SFO
South San Francisco, CA
Peter Fortunato & John Schaub
Teaching Together!

This will be a LIVE Event
John Schaub and Peter Fortunato have survived Nine Presidents, Eight recessions, Tax Rates as High as 70%, Three Major tax law changes, and Interes Rates ranging from 3% to 18.63% as Full Time Investors AND they are still Smiling.. They teach from "in the trenches" practice, and share both their successes and mistakes to help you prosper and avoid major setbacks.Their insights and Wisdom from Decades of Experience is invaluable.

Join us for a VERY Special and EXTREMELY important
(2) Two Day Workshop Event
To Find Out WHY they are Still Smiling and
Learn What THEY Know that YOU NEED to Know

As our Real Estate Market cycles CHANGE buying correctly, with the right structure, paperwork, and without liability for debt becomes more important.

Its TIME to PIVOT!... and ADAPT
Join Peter and John and learn their latest strategies for buying, financing and managing property in an evolving market. Below are some of the topics they will cover. You will receive a comprehensive class workbook with strategies and details of the transactions.



Here are a Few of the Topics and Discussion Points to be Covered:
Change happens – Economic, Political, Social and Personal – Get Ready
Buying property Strategically and Profitably in ANY Market

Finding and Recognizing Opportunities that most miss

Financing Creatively to Guarantee you Cash Flow

Developing Million Dollar Relationships

Ownership that provides protection, lowers your profile
and reduces your risk of loss

Retirement Investment Strategies to Increase your Cash Flow
when you Need it


What is the best strategy for you today?
Cash flow today or profit tomorrow

Great terms or better price

Better location or more cash flow

More transactions or fewer moving parts

More entities or more insurance

Using a lawyer or drafting your own documents

Borrowing or lending long term or short term

Preparing for Inflation or Deflation

Saving vs spending

IRC 1031 vs a Cash sale

Want More "Off Market" Deals? Then LEARN to Solve Problems.

Do You know Peter, or John? They are Old Time investors,exchangers, and wheeler dealers-they have been investing in Real Estate for well over 40+ years and have gone through many up and down cycles over that time. Their content rich real world educational workshops taught over the years are the standard of excellence by which others often are judged.

Many who have taken their advice and followed their teachings have gone on to become extremely successful investors. So many in fact that their past students have dubbed them; "The Millionaire Makers".



BUT THEY DON'T JUST TEACH

. Each of them are in the trenches every day generating tremendous profits because they have adapted their negotiating, buying and selling strategies to evolving markets. Real time strategies and techniques they will share with you in San Francisco. Pete & John are "Master Dealmakers" who understand how to solve problems associated with a property or a seller's situation and work the angles...
Don't Miss this chance to learn from their expertise, wisdom, and insights.



Great Networking with some of the Top Investors in the Country



Join the many attendees who will be at this event from ALL over the Country, the Western States, and locally that follow Peter and John whenever they teach.

Seats will FILL

FAST

for this class and we have limited space
(over 35+ people have already PRE- registered!)
We will have a Reception Each evening

We also have a Special Q & A Hour session planned after class on Saturday evening for all attendees! Peter & John will be happy to discuss anything Real Estate Related on Buying, Selling, Financing, Negotiating, Exchanging, Optioning, Trusts, Self-Directed Accounts, etc. So bring ALL your Questions!
Registration Tuition Information:



FREE BONUS - Register Early to receive a Special Valuable FREE Bonus Recording of Interviews with both Peter and John.
Early PRE-Registration Discounted Tuition:
$475 - if PRE-Registered – and a BAWB member– Includes Bonus
$575* -if PRE- Registered- as a non BAWB member–Includes Bonus
$990* -for Two (2) Pre-registering together (or $495/each) –Includes Bonus
After PRE-Registration period Expires $650* per person; NO Exceptions and NO Bonus
You Must PRE-Register By 11:59 Monday Oct. 12th 2020 for
Discounted Tuition and to be eligible for the FREE Bonuses
* A small additional event brite registration fee will also apply
CANCELLATION / REFUND Policy:
In order to assure eveyone attending this event of having a extensive printed workshop manual we are forced to have them printed in bulk quanities well in advance of the class. If you are unable to attend after registration, a formal cancellation notice must be given to us at least 96 hours prior to the date of the event in order for us to refund you the entire cost of your registration- otherwise you will be charged a cancellation fee.

Class Times:
Check In Registration - Sat. 10-17-2020 at 7:30 Am
Class Hours are 9 am -5 pm both days.
All Attendees will receive a comprehensive workbook and as stated above there will be an extended Q&A session on Saturday early evening after class – YOU ARE ENCOURAGED TO BRING YOUR QUESTIONS!
LODGING:
Free Shuttles are available from the SFO airport just minutes away
There are all sorts of lodging options near the Embassy Suites SFO meeting venue.
Stay Directly at the Embassy Suites Hotel where the Workshop will be held or here is another nearby option with a short Uber lift or Walk to the Workshop Venue

The Park Pointe Hotel– an Economy Room option
245 So. Airport Blvd. South San Francisco, CA 94080
www.parkpointehotel.com
Ask for Karen Delicana and mention BAWB for the special Discounted Rooms from $99 for a One Bed room or $109 for a Two Bed Room per night.
IMPORTANT: We have a VERY Limited Room Block- so you must reserve EARLY! by 9-30-2020!
Also this Hotel is a GOOD walk or UBER / Lyft ride to the Hotel Meeting Facilty.

Karen@parkpointehotel.com
# (650) 589-7200 – Hotel Direct
# (650) 754-6307 - her Direct #
*********************
THE WORKSHOP WILL BE HELD AT THIS MEETING VENUE BELOW

Embassy Suites SFO
250 Gateway Blvd., S. San Francisco, CA 94080
Hotel Direct # 650-589-3400
www.sfosouthsanfrancisco.embassysuites.com
To Reserve Call # 800- EMBASSY (362-2778) and mention code BAW
OR you may register online by CLICKING HERE

Rooms from $139.00
This INCLUDES a Cook to Order Breakfast and Evening Reception
IMPORTANT: We have a VERY Limited Room Block- so you must reserve EARLY!!

PLEASE SUPPORT OUR SPONSORS:

uDirect IRA Services # Toll-Free (866) 447-6598
For more Details CLICK HERE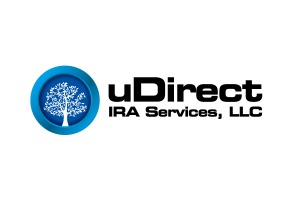 *****************************************************************************

Fore more Details CLICK HERE


**********************************************************************************

Date and Time
Location
Embassy Suites San Francisco Airport
250 Gateway Blvd
South San Francisco, CA 94080
Refund Policy
Contact the organizer to request a refund.
Eventbrite's fee is nonrefundable.