Description
Join us for a Fun, FREE, Energetic Week long camp for ages 8-13
Learn the games that form the core of the legendary Piven training method! Students are introduced to vital acting skills while building an ensemble and exploring improvisation. Students use signature Piven theatre games and improv exercises to create dynamic and fun improvised pieces within a close-knit, cohesive ensemble.
Registration is required, space is limited
Lunch and Transportation is provided
---
August 14th-18th
Monday-Thursday 11:00am - 5:00pm
Friday 1:00pm - 7:00pm (PLEASE NOTE THE TIME CHANGE ON THIS DAY)
Showcase will be preformed on Friday August 18th 5:00pm-6:00pm. Family and friends are encouraged to attend to enjoy the show!
Workshop & Show Location:
Piven Theatre Workshop
927 Noyes St., Evanston, IL
Transportation Provided Drop-off & Pick-up Location:
Great Lakes Community Center
2007 Virginia Ave., Great Lakes IL
---
We are proud to offer this event in partnership with the Piven Theater Workshop and Supported by Citi: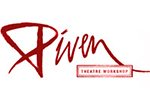 The Mission of the Piven Theatre Workshop is to preserve a process of creative exploration that celebrates each individual's unique voice through an ensemble-based, community-oriented approach to theatre training and performance.