Description
Please join us for Pittsburgh's Tech Happy Hour!
This month, we're being 'taken over' by the Pittsburgh Robotics Network (PRN)! In addition to all of the friendly and intelligent tech professionals and leaders in the Greater Pittsburgh Area, expect to also meet A TON of our city's best and brightest working in the Robotics Community.
WHEN: Wednesday, May 13th @6PM
WHERE: Roland's (Strip District) 1904 Penn Ave, Pittsburgh, PA 15222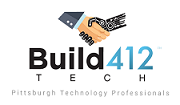 Join 200+ of this city's most interesting tech professionals and tech leaders of all backgrounds & tech industry areas. All are welcome: developers, designers, engineers, founders, executives, hiring managers, data analysts, digital creatives, sales/marketing leaders, project managers, local tech business owners, job seekers, entrepreneurs, startups, investors, etc.
This is an awesome opportunity to meet other people involved in our city's amazing tech scene, talk about projects, network and socialize. Learn about cool tech companies, technology innovations, new jobs and more! Bring your co-workers, bring your friends and come on out and join us!
It doesn't matter what your background is....'tech' is a broad definition and all are welcome. Our attendees come from a wide variety of backgrounds but share one thing in common...an interest in meeting other people who work in/around technology.
---
Follow us on Social Media and join our Meetup Group to stay informed about our other exciting upcoming tech events: Tech Happy Hour - Pittsburgh Meetup | Instagram | Twitter | LinkedIn | Facebook
---
Interested in Sponsoring Our Tech Events?
Build412 Tech has 10,000+ subscribers in our network who are some of this city's most ambitious, talented and influential technology professionals and leaders. Sponsorship can offer your business A TON of benefits. Contact us today! info@build412tech.com
---


EVENT SPONSORS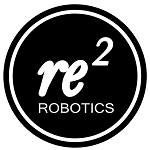 RE2 Robotics
RE2 Robotics is a dynamic robotics company with a critical mission: to develop innovative tech that positively impact the world. Why work at RE2? We offer great salaries, benefits and ongoing opportunities for professional development and advancement. Work-life balance is key to a supportive workplace. RE2 offers flexible schedules, half-day Fridays, and generous PTO plan! Check out our open positions at resquared.com/careers and apply today!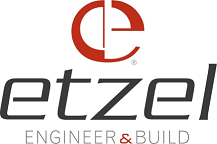 Etzel Engineer & Build
Do you have a construction challenge? Etzel Engineer and Build is a design-build general contractor serving the mission critical industry, a recognized leader in design-led, design-build construction. Whether it's a tenant fit out, a data center, a fiber hub, or a robotics manufacturing operation, we can help you solve your construction challenges. Parker Snyder, Project Manager, Business Development psnyder@etzelengbld.com, 412 265 8769 Reach out to us today for a free opinion of probable cost!
---


SUPPORTING SPONSORS

Beauty Shoppe is a 24/7 network of neighborhood coworking, meeting, office and event spaces designed for individuals, small businesses and enterprise-level corporations. Squarely focused on the human inside every professional, Beauty Shoppe focuses on hospitality and service to the individual. We cater to individual workday needs and are dedicated to adding value to the broader neighborhood and community. We service hundreds of individuals and growing companies making Pittsburgh a better place to live, work, and give back. Contact us today to learn more or schedule a tour: hello@beautyshoppe.co | 888.230.6460

PGH.AI is a community-led platform dedicated to improving the accessibility, connectivity, and transparency of Pittsburgh's rich artificial intelligence ecosystem. We bring together a diverse and welcoming community of experts and novices alike to engage in a wide spectrum of topics (including research, education, ethics, policy, workforce, robotics, arts, and more), in hopes that together, we can help Pittsburgh truly fulfill its potential as a world leader in responsible AI. Sign up for our newsletter to stay informed about Pittsburgh AI related events, initiatives, and opportunities.
StartNow is a news media organization that covers the tech, innovation and entrepreneurship spaces in Pittsburgh's ecosystem. We're bringing to light the stories that matter most and the activity that drives progress. Sign up now to receive the latest startup ecosystem news in your inbox every Monday morning.
---
NOTE: Video footage and/or photos may be taken during this event, which may or may not include your recognizable image. Please be advised, by registering for this event, you permit Build412 Tech to use the images in print, digital or web-based formats for promotional and/or archival purposes.