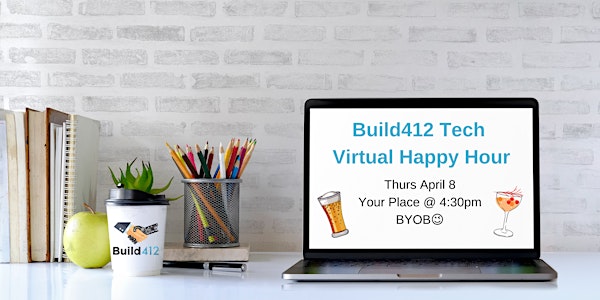 Pittsburgh Tech Happy Hour - April
⭐ Awesome Tech Happy Hour - Virtual Networking Event! ⭐
About this event
Please Join Us For Pittsburgh's Tech Happy Hour - Live From Your Home!
Pour yourself a drink then log in to get to know some of Pittsburgh's most interesting tech professionals and leaders from the comfort of your own home.
We'll have randomized mini-networking breakout rooms cycling throughout the evening for small group conversations so you can actually interact, introduce yourself, meet other cool people in tech, enter to win sponsor prizes and have fun!
Oh, and we'll be giving away some awesome prizes! 🎁🤑
WHEN: Thurs, April 8th @4:30PM
WHERE: Anywhere you want! 🏠🌳💻📱

This is an awesome opportunity to meet other people involved in our city's amazing tech scene, talk about projects, job opportunities, network and socialize.
Learn about cool tech companies, technology innovations, new jobs and more! Invite your co-workers and friends and join us for this highly interactive and unique online experience! 😁
It doesn't matter what your background is....'tech' is a broad definition and all are welcome. Our attendees come from a wide variety of backgrounds but share one thing in common...an interest in meeting other people who work in/around technology. 
Join some of this city's most interesting tech professionals and tech leaders of all backgrounds & tech industry areas. All are welcome: developers, designers, engineers, founders, executives, hiring managers, data analysts, digital creatives, sales/marketing leaders, project managers, product managers, local tech business owners, job seekers, entrepreneurs, startups, investors, etc.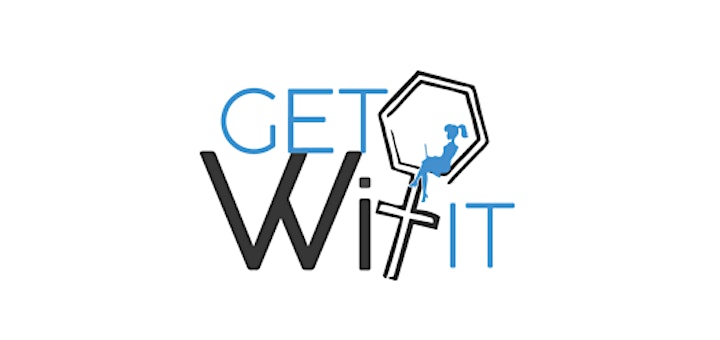 GetWITit (Women in Technology) is a non-profit national organization, with the specific mission of addressing the declining number of women in the IT industry, through programs that promote awareness, address attrition, create opportunities to transition to tech, and preparation for leadership.
Our mission is to inspire more women (and non-binary) to enter the field of technology, to build an environment where they can flourish, and to create opportunities for them to ascend into leadership roles.
Want to get involved? We need volunteers! We have several KEY committee and ambassador volunteer roles currently available. Submit your info here to find out how you can get more involved with our Pittsburgh Chapter!

PGH.AI is a community-led platform dedicated to improving the accessibility, connectivity, and transparency of Pittsburgh's rich artificial intelligence ecosystem. We bring together a diverse and welcoming community of experts and novices alike to engage in a wide spectrum of topics (including research, education, ethics, policy, workforce, robotics, arts, and more), in hopes that together, we can help Pittsburgh truly fulfill its potential as a world leader in responsible AI. Sign up for our newsletter to stay informed about Pittsburgh AI related events, initiatives, and opportunities.

Code & Supply is a community of software professionals that aims to provide a wide variety of perspectives applicable to the changing role of the tech specialist across all disciplines. With a future focus on the importance of mental health in the industry, Code & Supply is supporting both the personal and professional evolution of its members. In addition to conferences (i.e. Abstractions, Heartifacts, etc), members also enjoy access to perks like live-streamed coding sessions, a community-organized job board and access to working in our co-working space. Become a supporter today.
Interested in Sponsoring a Tech Event?
Build412 Tech has 10,000+ subscribers in our network who are some of this city's most ambitious, talented and influential technology professionals and leaders. Sponsorship can offer your business A TON of benefits. Contact us today! info@build412tech.com