World's Top Robotics Cluster Comes Together To Forge The Future At The Pittsburgh Robotics Network 2021 Annual Member VIP Reception.
About this event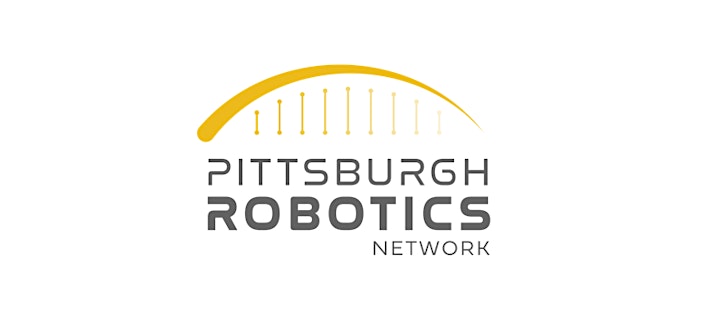 300+ Members, Partners and Sponsors of the Pittsburgh Robotics Network community will come together at this highly anticipated, invitation-only event for an evening of networking, connections, special announcements and recognition.
Attendees will enjoy a cocktail style reception throughout the evening, including an open bar with local craft brews and cocktails, stationed and passed heavy hors d'eouvres, outdoor photo booth for team photos, exciting announcements and fantastic connections and conversations with the members of our region's robotics community.
This event is not open to the public and is by invitation only. If you are currently a member, partner or sponsor and need information about your invitation and/or registration, please contact jenn@robopgh.org.
Interested in Sponsorship?
This exclusive, invitation-only event is for members, partners and sponsors of the Pittsburgh Robotics Network. If you'd like to learn more about attending as a Sponsor of this event, please submit your sponsorship inquiry here.
SPECIAL THANKS TO OUR LEADING SPONSORS WHO HAVE MADE THIS ALL POSSIBLE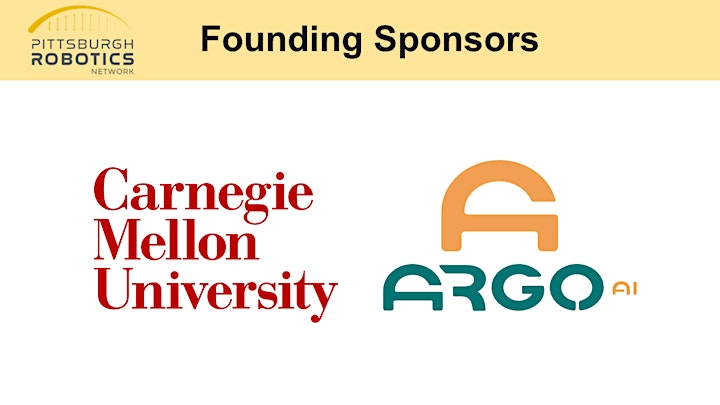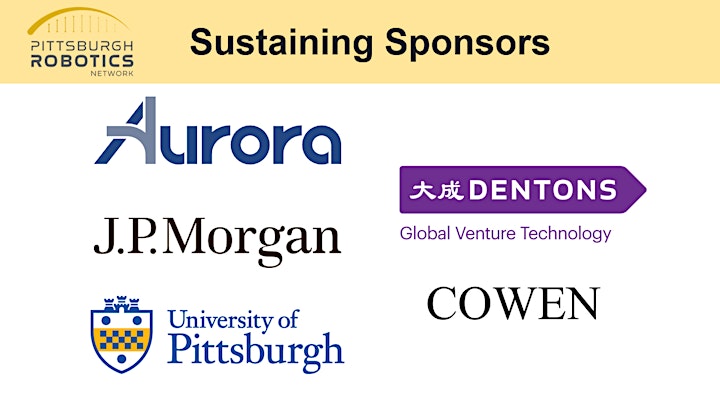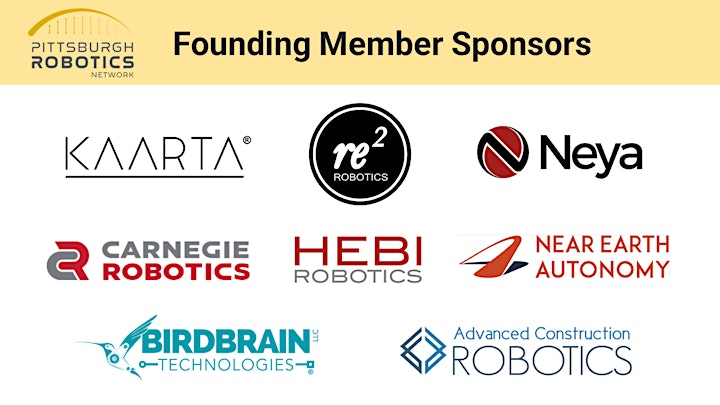 Organizer of Pittsburgh Robotics Network - 2021 Member Reception Announced
The Pittsburgh Robotics Network (PRN) is a nonprofit organization dedicated to empowering and strengthening robotics companies in the Pittsburgh region and positioning the ecosystem as an internationally recognized powerhouse. Pittsburgh robotics companies are leading the future of robotics - not just locally, but globally. Our members strive to use robotics to make the world a better place and are trailblazing a new generation of robotic products that solve real problems in a wide variety of industries. Our programs and activities are focused on fostering community and contribute to the growth and promotion of this region's robotics companies and research institutions.
Join us as we continue growing our region's legacy as a leader in robotics, and please reach out if you'd like to partner or sponsor our programs: info@robopgh.org