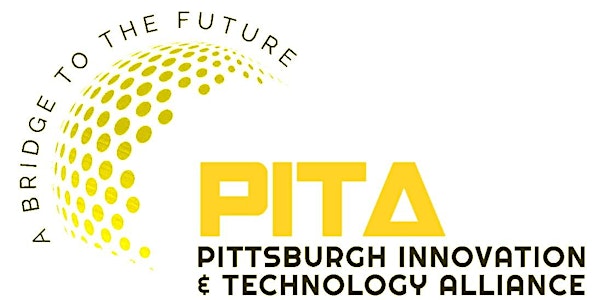 Pittsburgh Innovation and Technology Alliance (PITA)
Energy creation from slow moving water featuring Fred Ferguson and Jonathan Paquette from www.waterotor.com
About this event
PITA is the Pittsburgh Innovation and Technology Alliance. Are you a student, just starting out after school or a seasoned professional with a healthy entrepreneurial spirit and an overwhelming interest in emerging technologies such as Sustainable Energy, Transportation, Project Funding, Computing, Logistics, Education, Media, the Arts, Food, Health, Economics and much, much more? If you have a thirst for knowledge and could benefit from some guidance about your future, then we encourage you to join us. PITA will help participants by focusing on what is important to them and offers experience, connections, and knowledge. An important PITA goal is to discover and encourage new and exciting technologies that will help keep our planet safe and healthy for all future generations.
At PITA you will experience a community of like-minded people and opportunities to build camaraderie with those who can help you develop your goals from preparation all the way through presentation. And, if you are one of the fortunate ones with a great idea and a strong commitment to see your idea through fruition, you can meet other participants who can help you in protecting, funding, developing and bringing your idea or product to market. PITA could become your place to realize your dreams. Join us and become part of the conversation!
NO, this isn't the same as Shark Tank, although there will likely be a significant number of potential investors and developers who are always looking for their next challenge and fresh faces.
MEET THE SPEAKERS:
Fred Ferguson: Technologist - CTO, CEO; holds patents in Aerospace & Fluid Energy systems, founded energy development company 2011. see www.waterotor.com
- Patented major air vehicle delivery vehicle system for FEDEX and Lockheed Skunkworks - co owner of second largest commercial land development in SE Florida (Quantum Corporate Park)
Waterotor Energy Technologies Inc. was founded in 2011 and has become the optimum renewable energy solution to fill energy voids on a global scale. The company is now ready to satisfy global market demands starting with unserved regions and expanding to other markets.
Waterotor Energy Technologies Inc. will supply affordable electricity to the 1.2 billion people without power and the 800 million people that depend on high-cost fossil fuel generators for their power. Waterotor is the first technology to economically and affordably harvest electricity from slow moving water which covers 71% of the planet.
No other water energy extraction device has matched our high energy output while operating in very low water flow speeds, as slow as 2 to 6 mph. This represents a $100-billion-dollar market that is presently untouched.
https://vimeo.com/293220692
https://waterotor.com/wp-content/themes/waterotor/assets/video/montage3.mp4