Pittsburgh Coderetreat 12.04

Saturday, April 21, 2012 from 8:30 AM to 6:00 PM (EDT)
Event Details
Ah Spring. The sun is shinning, the grass is green, the little birdies are all twitterpated, and it's time for our next Coderetreat!

Coderetreat is a day-long, intensive practice event focused on the fundamentals of software development and design.The unique coderetreat format (which eliminates the pressure of 'getting things done' and focuses on practicing basic principles of good design) has proven to be a highly effective (and fun) means of skill improvement.
Registration is now open!

You only need to bring a laptop with the development tools you require to write code using your chosen programming languages.  Coffee and lunch will be provided.
Check out coderetreat.org for further details on what to expect.
Refundable Deposit
The $15.00 registration deposit will be refunded in full when:
you attend the event

you notify Jim Hurne by Wednesday, April 18th that you are unable to attend
Any funds not refunded will be used to fund local Coderetreats or donated to the Coderetreat Community Contribution Fund (c3f).
Where to go
Robert Morrise University is hosting the Coderetreat:

   6001 University Boulevard
   Moon Township, 15108

We'll be using Rooms 414 and 415 (found on the fourth floor) of the Nicholson Center. The main enterance of the Nicholson Center is located on the 3rd floor. Thus, if you enter the building via the main enterance, you will only need to go up one floor.

You should plan to arrive by 8:30am (coffee will be provided), however, we'll officially start around 9:00am.

You can download a map of the campus here. Nicholoson Center is marked as #40 on the map.

Parking
There are several parking options:


 We have been given permission to park in the Lower Sewall Lot (the first parking lot on the right when you get on campus) without a permit.  However, it's about a 3 to 5 minute walk from the Lower Sewall parking lot (#55 on the campus map).
There are several parking lots which are closer to the Nicholson Center (see the campus map). However, you will need to get a temporary parking permit from RMU's Public Saftey Department. Public Saftey is located in the Barry Center (the first building on the right after the Lower Sewall Parking Lot, #45 on the campus map).
This event is hosted by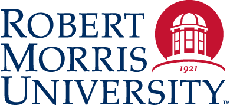 and sponsored by

When & Where

Robert Morris University
6001 University Boulevard
Moon Township, 15108


Saturday, April 21, 2012 from 8:30 AM to 6:00 PM (EDT)
Add to my calendar
Organizer
Coderetreat Pittsburgh
Coderetreats are held on a regular basis in the Pittsburgh area (typically once a quater).
We're always looking for new sponsors and hosts. If you would like to host or sponsor a Coderetreat, please contact Pittsburgh Coderetreats via email.
Pittsburgh Coderetreat 12.04