Description
Angelbeat is hosting this technical seminar at the conveniently located Doubletree Hotel, right off I-376 with free parking. Google and Microsoft deliver two keynote talks about the latest developments in private/public/hybrid cloud architecture, when to expand internally and purchase more storage/network/infrastructure equipment, versus renting capabilities/services from third party/public cloud providers, plus the growing importance of an integrated Internet-of-Things (IoT) and cloud strategy. Carbon Black discusses how next-generation anti-virus can protect your organization against zero day attacks, malware and the latest ransomware threats. Gigamon, Nutanix, Cohesity and Expedient also give technical, educational and non-salesy talks.

Scroll down to see the full agenda and click on links to see company information and speakers' biographies. Click here to download presentation guidelines that are followed by all participants, which makes the program so worthwhile for technology professionals, business executives, etc.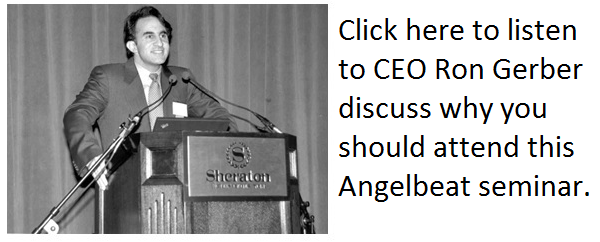 As one Walmart attendee states, "Of all the seminars I attend, your format is by far the best. Brief informative talks from vendors, followed by one-on-one time at their booth to find out more. I am out of the office for less than a day yet I have access to all the different solutions. This year I will follow up with two vendors." As another IT Director commented, "Thanks for hosting a very informative meeting with vendors that tied in well; it was an integrated picture of technologies that work together to create a complete infrastructure solution for the workplace."

Join your peers from PNC, Bayer, Highmark, CVS Health, DDI, BNY Mellon, Allegheny Financial, Twin Capital, First Commonwealth Bank, Armstrong Utilities, ProMinent Fluid, Huntington Foam, Elliott Group, University of Pittsburgh, Duquesne University, Carlow University, Point Park University, Westminster College, Hampton Township and many more organizations who are confirmed attendees.

Every attendee receives a full hot breakfast, complimentary WiFi, plus 4 CPE credit hours towards your CISSP or other certification. There are drawings for $100 gift cards and other prizes, at both the start and end of the event (must be present to win).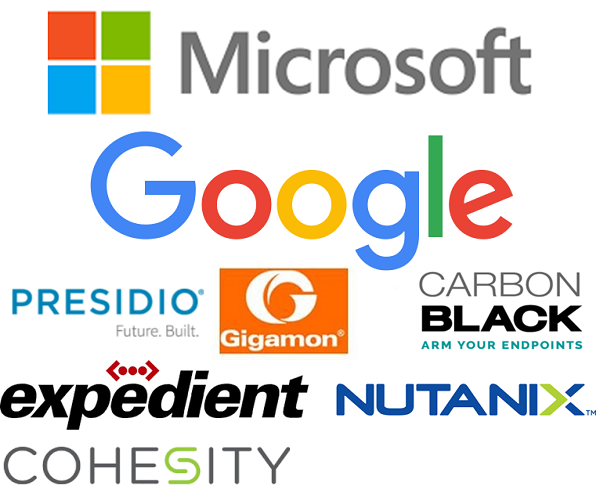 Agenda

7:30 - 8:40: Registration Begins, Full Hot Breakfast and Coffee Served, Exhibit Area Open with Product Demonstrations, Time For Peer Networking/Interaction

8:40 - 9:00: Next Generation Anti-Virus, Malware, Ransomware Protection from Carbon Black
Next Generation Anti-Virus (NGAV) uses a combination of endpoint and cloud-based technologies to stop cyber-attacks, much faster and with vastly superior results than traditional/legacy AV and machine-learning AV. During this technical and highly relevant session featuring Carbon Black and its partner Presidio, you'll learn how NGAV leverages deep analytics to inspect files and identify malicious behavior, ransomware, malware and increasingly common non-malware attacks that exploit memory and scripting languages.

Carbon Black is the leading provider of next-generation endpoint security, protecting critical data at 30 of the Fortune 100.

9:00 - 9:20 See What Matters - You Can't Secure What You Can't See! - plus Optimize Network Traffic, with Gigamon
Organizations of all sizes need to extract high-value data for analysis, and filter the data appropriately. An email security appliance is only interested in email traffic, a WAF is interested in web traffic and so forth. Why send costly tools unneeded data and NetFlow when there is a more efficient way? Learn how to lengthen the life span of your investments, gain operational efficiencies and reduce recurring costs by targeting the types of data your tools consume with Gigamon's Visibility Fabric. On premise, in the cloud or in a hybrid deployment, Gigamon can provide the visibility your network and security teams need.

Gigamon provides active visibility into data-in-motion network traffic, enabling stronger security and superior performance. Gigamon's Visibility Fabric™ and GigaSECURE®, the industry's first Security Delivery Platform, deliver advanced intelligence so that security, network, and application performance management solutions in enterprise, government, and service provider networks operate more efficiently and effectively.

9:20 - 9:40: From Traditional to Next-Generation: Demystifying Hyperconvergence and Enterprise Clouds with Nutanix
As enterprises look beyond traditional IT workloads including cloud-native applications and DevOps, they should consider how technologies such as software-defined infrastructure and cloud can drive real-world benefits.

During this informative session featuring Kyle King of Nutanix, learn how IT can move away from traditional environments to hyperconverged infrastructure and onward to Enterprise Clouds. These new platforms can handle all your challenging applications and business needs, with clear agility, productivity and availability/security benefits. At the end of this session, you'll:

- Acquire proven strategies for delivering frictionless IT services while retaining the precise control your business needs
- Understand new capabilities that tear down IT silos and unify the technology stack
- Learn best practices in virtualization, application design and cloud technologies

9:40 - 10:00: Secondary Data Storage Sprawl Solutions, Answer to Ransomware, with Cohesity
Secondary data consumes about 80% of enterprise storage capacity and imposes a huge burden on enterprise IT budgets. Secondary data is traditionally stored on a complicated patchwork of point appliances for backups, files, objects, test/dev copies, and analytics data. This infrastructure is fragmented, complex to manage, and inefficient.

The Cohesity DataPlatform consolidates and manages all your secondary data at web scale – including backups, test/dev copies, files, analytics data, and objects. DataPlatform provides distributed storage with best-in-class space efficiency, efficient copy data management, and native cloud integration. The platform incorporates data management functions for converged data protection, in-place analytics, and copy data management to automate DevOps workflows.

In mid-May more than 100,000 organizations, mainly in Europe and Asia, were hit with the devastating WannaCry ransomware attack. To recover from such an attack, the answer is not paying Bitcoin demands but instead restoring the most recent data. Click here to watch Angelbeat CEO Ron Gerber's video commentary plus more insights on this critically important topic will be covered by Cohesity.

10:00 - 10:20: Business Needs Relief Through Infrastructure-as-a-Service (IaaS): How Juggling Too Much Leads to Not Enough with Expedient
In today's world, IT can be a 24/7/365 job. The nonstop demands in the age of digital transformation mean companies' IT teams are stretched thin, juggling too many tasks that divert focus from their core business objectives – resulting in misused resources, wasted time and lost revenue.

During this technical and informative briefing, technology strategist John White will talk about how partnering with a trusted Infrastructure-as-a-Service provider such as Expedient can help alleviate the stress of everyday tasks on businesses' IT teams.

Coffee Break, Product Demonstrations, Exhibit Area Open, Peer Networking

10:50 - 11:25: The Internet of Things (IoT) and Integration with Microsoft Azure Cloud Services
Blain Barton, world renown Technical Evangelist at Microsoft and a dynamic/engaging presenter, will discuss the Internet-of-Things (IoT) and the importance of an integrated IoT/Cloud strategy.

The Internet of Things (IoT) is not a futuristic trend; it's the first step toward becoming a truly digital business and it starts with your "things": your line-of-business assets and the data they produce, your cloud services, and your business intelligence tools. That's the Internet of Your Things (IoYT), and with it you no longer must settle for the status quo.

With an IoT strategy in place you can make your business thrive. IoT doesn't have to be overwhelming. Instead of being bewildered by a seemingly endless universe of things, made up of billions of assets, focus on the areas of business that provide the quickest return. Imagine, for example, starting with operations—connecting systems and line-of-business assets to deliver better performance visibility, drive toward predictive maintenance and help reduce downtime. IDC forecasts that by 2018, 60 percent of Global 1000 companies will have integrated their information and operational technologies, allowing them to reap the benefits of their IoT investments.

Mr. Barton will cover some real-life IoT/IoYT case studies that he has been involved in with Microsoft, around sensors, wearables and data analysis, and how this ties into Azure public/private/hybrid cloud capabilities.

11:25 - 12:00: Google Cloud Platform
The Google Cloud Platform enables organizations of all sizes to build, test and deploy applications on Google's highly-scalable and reliable infrastructure, choosing from computing, storage and/or application services for your web, mobile and/or backend solutions. Alexandra Williams, a top enterprise and technology strategist at Google, will discuss how and why to use this innovative platform, covering the following items:

Run on Google's infrastructure: Build on the same infrastructure that allows Google to return billions of search results in milliseconds, serve 6 billion hours of YouTube video per month and provide storage for 425 million Gmail users.
Mix and match services: Virtual machines. Managed platform. Blob storage. Block storage. NoSQL datastore. MySQL database. Big Data analytics. Google Cloud Platform has all the services your application architecture needs.
Performance you can count on: Every millisecond of latency matters. Google's compute infrastructure gives you consistent CPU, memory and disk performance; its network and edge cache serve responses rapidly to your users across the world.
Focus on your product: Rapidly develop, deploy and iterate your applications without worrying about system administration. Google manages your application, database and storage servers so you don't have to.
Scale to millions of users: Applications hosted on Cloud Platform can automatically scale up to handle the most demanding Internet-scale workloads and scale down when traffic subsides. You pay only for what you use.
Get the support you need: With our worldwide community of users, partner ecosystem and premium support packages, Google provides a full range of resources to help you get started and grow.

End of Event, Raffle Prize Drawings for $100 gift card and other great items!

FAQs

What are Angelbeat's privacy and optin/optout policies
Each attendee acknowledges/understands that financial support from Angelbeat sponsors allows him/her to attend this event at no cost, and that the sponsors will be given your contact information 2 days after the event for follow-up email and telephone communications. All sponsors are required to provide you with an opt-out option, allowing you to be removed from their database

However each attendee can opt-out of sponsor follow-up by informing Angelbeat staff at the event, or by emailing Angelbeat immediately after the event, but before Angelbeat releases the attendee list to the event sponsors.

If you have any questions regarding Angelbeat's privacy policies and how your contact information is used, please contact CEO Ron Gerber directly at 516-277-2057 or at rgerber@angelbeat.com.

Who might be available to receive the special Promotional Code and free pass
There is a special promotional code, that will allow you to attend for free, that is limited and only available for end user IT professionals who work in the telecom/network/storage/security/data center/desktop/purchasing departments of corporations (private and publicly-held, large and small), universities, school districts, government agencies, hospitals/healthcare providers, pharmaceuticals, insurers, manufacturers, retailers, financial services/banks, real estate, legal/accounting/services, transportation/logistic firms, etc. and use, support, approve and/or are involved in or influence the decision to buy the products and services offered by our sponsors.

Reporters from major newspapers, websites and other media outlets are eligible for a free pass and must submit in advance their media credentials to the event organizer for approval.
All other individuals who are not end user, IT professionals must pay the registration fee.

In all cases Angelbeat reserves the right to accept or reject a registration at its sole discretion.

What are my transport/parking options getting to the event
Detailed driving directions will be sent out to all attendees one week before the event. There is complimentary self-parking at the hotel.

What is the dress code
Suggested dress is business casual.

What if you have special dietary needs/restrictions
If you have special dietary needs/restrictions, then please email Angelbeat below. We will do our best to accommodate any and all requests.

What if I am a government employee and cannot accept free meals and/or win raffle prizes
If you are a government employee and cannot accept free meals, then you can pay Angelbeat $35/person, to cover the cost of meals. Please contact the event organizer at registration@angelbeat.com to arrange payment.

Each sponsoring company/exhibitor handles its own raffle prize drawing; Angelbeat itself has nothing to do with these prizes and attendees are not automatically entered for any raffle prize drawing. Since each attendee must individually signup to win a raffle prize, then government employees (who are not eligible to win these prizes) can simply not signup for the drawing.