Description
SACC Arizona invites you to a informal Happy Hour Speaker event to make new contacts and gain new insights.

This time we are featuring attorney Eric Walberg. He will talk about the dangers of litigation for you as a individual and as business owner.
You will learn about the less than obvious forces that drive parties into litigation. What might push the situation beyond the tipping point, where the litigation becomes about attorneys fees, as opposed to the underlying dispute between the parties.
He will also talk about how to interact with legal counsel and the other stakeholders on your team to avoid the tipping point before a dispute arises and when a dispute becomes inevitable.

Eric Walberg is the chairman of SACC Arizona as well as owner of Steadfast Lawers. He describes himself as committed to service — service to family, country, community, and clients. "My convictions are the foundation to assist clients — giving me the strength to be confident in listening intently to the client's needs before providing the client with all available options. And then supporting the client's effort to implement their chosen option in all aspects of business and personal legal challenges."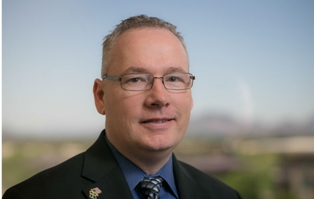 Eric Walberg
Program for the evening:

6.00 pm Mingle and networking at Mother Bunch Brewery (825 N 7th St Phoenix, Arizona 85006). Please note: SACC is not catering food or drinks.
Shortly after 6.45 pm we will have introductions and program by Eric Walberg who will speak and answer your questions about litigation.
Welcome!
SACC Arizona and SWEA Arizona
in coordination with DACC and GACC