Pitching Your Startup Like A Boss (Presentation Training)

Tuesday, October 2, 2018 from 6:00 PM to 8:00 PM (PDT)
Event Details
Pitching Your Startup Like A Boss
(Presentation Training)
Entrepreneurs eager to learn about the art of pitching and how to close the deal, pay attention and get your calendars ready.This presentation not only helps with the basics but goes in-depth over the almighty pitching.
Because if you can not pitch your startup, do you even have a startup? 
About This Workshop
   Pitching can be compared to storytelling with a hook. A great pitch can get an investor excited, land an important partnership, close a deal with that big client, or on board that rockstar employee you've always hoped for.
   Learning the art and science of pitching is important to marketers, sales people, and marketers. Over the years, Vitaly has trained thousands of individuals on how to pitch, including startups in some of the world's leading accelerator programs that went on to raise millions of dollars. In this in demand workshop, he lays out the anatomy of a pitch, how to engage the audience with the right call to action, and the unspoken body language to bring it all together.

What You Will Learn
Who are you pitching to?

Why are you pitching?




What types of call-to-actions will you use?




Nothing matters more than traction. If you have traction, lead with traction




Identify your customer and potential problems




How competitors help your market




What is your ideal business model?
---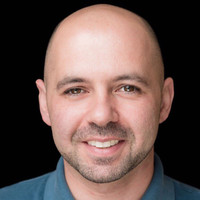 Vitaly M. Golomb

Founding Partner: HP Tech Ventures
Author: Accelerated Startup
Managing Director/Global Head: IEG Investment Banking Group
Specialty: 
Speaker for startups, venture capital, corporate innovation, investing, Silicon Valley original 
Vitaly M. Golomb is one of the most dynamic and in-demand speakers and trainers in the world of startups, venture capital, and corporate innovation. He is the author of Accelerated Startup (2017), universally praised by entrepreneurs and investors alike as the startup creation manual. A serial entrepreneur in the Silicon Valley trenches since his teenage years, he is a Managing Director and Global Head of Principal Investments at IEG Investment Banking Group. He was previously a founding Partner at HP Tech Ventures, the corporate venture arm of Silicon Valley's original startup–where he was recognized as a Global Corporate Venturing Rising Star–and a three times CEO. He is a contributing writer to TechCrunch and a top-ranked mentor by accelerators and business schools in the US, Europe, and Asia.
Vitaly lives in the San Francisco Bay Area and travels to over 20 countries each year to consult and speak for major conferences, corporations, associations and universities on entrepreneurship, innovation, and design. His ability to break down complex concepts and inspire, educate, and delight audiences across industries and cultures, is second to none.

Publications
Have questions for Mr. Vitaly Golomb or for Mission 2 Mars? Send us an email @ join@mission2mars.academy

---
Your future self is watching you right now through your memories …. on Mars
---
---
Mars Blog                                       Careers                                  Become A Speaker
Save This Event
When & Where

Palo Alto, CA 94301


Tuesday, October 2, 2018 from 6:00 PM to 8:00 PM (PDT)
Add to my calendar
Organizer
 Mission 2 Mars Academy
-We prepare innovative leaders on Earth and the future explorers of Mars -
Free Networking Events Every Week 
---
  Startup & Investors Happy Hour
Every Thursday Night
Wine and dine with movers and shakers every Thursday night. Bring a business card and a friend: Thursday happy hour is your opportunity to network with investors, business experts, and the best in any field.
---
 Building Your Startup Team Meetup
Every Monday Night
Struggling to find talent? You're not alone. Meet up with aspiring entrepreneurs, artists and professionals to talk about the unique challenges of launching a startup every Monday.
---
 Startup Pitch Competition
Every Friday Night
Afraid your pitch will fall flat? Worried about your delivery or flow? This is your chance to fail without getting rejected. Join other innovators each Friday to practice your startup speech and get feedback.
---
 Corporate Innovation Strategy Bootcamp
Every Saturday Night
If your corporation is looking for fresh blood, you're not alone. Learn to prioritize creative solutions and innovative products in the work environment by interacting with thought leaders and high-stakes influencers. 
---
OUR MARS MISSION:
[INNOVATION] [TECHNOLOGY] [LEADERSHIP]
 We are a community of innovators pursuing their dreams to make the world a better place. We build organizations and technologies that will make life on Earth better for all humans and expand their opportunities to a planet we have never yet stepped on.
 Mission to Mars Academy -
The School for Innovators on Earth, and Future Explorers of Mars