Description
An event for entrepreneurs, startups, students, etc.
Part 1: Hear from our panel of investors to see how to best position yourself or your company to get investors involved, get funded, and get moving. Learn what you need to do to receive funding for your startup or your idea. Our panel is a group of successful investors/VCs, dedicated to the formation and growth of startup companies. Plus, an opportunity to get your questions answered.
Part 2: Then, watch as the companies we've selected each do their 5-minute pitch to our panel of investors. Learn from their techniques to help prepare yourself for a future pitch!

EVENT PANELISTS:

Alexandra Malmberg - Haflo AB
Henrik Grim - Northzone
Kevin Chavanne - Funderbeam
Event to be moderated, in English, by Peter Fosso (from USA; Founder of Global Music Project, NetMusic Entertainment Corp, and Stockholm Entrepreneurs)
Join us along with a panel of investors to discuss:
• What do investors look for? What's the mindset behind their investment decisions?
• How should an entrepreneur get the attention of a VC?
• What should a startup have in place in order to impress investors and make them want to commit?
• How does an entrepreneur know whether to pursue VC funding, investment from an angel, or crowdfunding?
• Learn these things and more + get your questions answered
• Then watch several companies pitch to them
EVENT SPONSORS
SCHEDULE (approximate times):
18:45: Check-In/Mingling, 19:00 or 19:15 Panel Discussion, 20:15-21:00 Pitching Session + Q&A, and final words from the investors, then more mingling. This is an 'after dinner' event so no food will be served.
ABOUT THE PANELISTS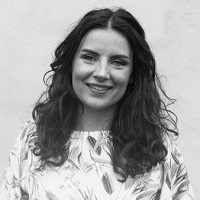 Alexandra Malmberg is a hospitality tech enthusiast who joined the Haflo team about a year ago. As manager of Haflo's start-up portfolio, she supports its companies and makes sure they receive all the help Haflo can provide.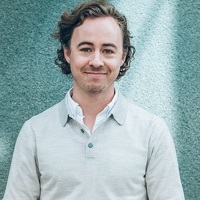 Henrik Grim is part of the investment team at Northzone, based in the Stockholm office. His main areas of interest are consumer internet, especially companies disrupting media, commerce, and digital health, as well as AI and automation in B2B SaaS. Henrik works with companies like NA-KD, Klang, Kitab Sawti and Footway. Before joining Northzone, Henrik comes from mobile games giant King, and before that spent time as a management consultant at McKinsey & Company in Stockholm, focusing mainly on digital, sales, and marketing strategies across sectors such as retail, telecom, finance, and utilities.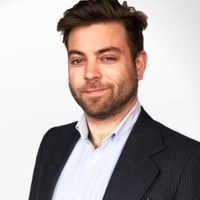 Kevin Chavanne is International Business Development at Funderbeam, helping startups fundraise with an international perspective. French in Barcelona and Copenhagen kinda in Estonia too -- Helping startups grow and bringing liquidity to investors.
ABOUT THE MODERATOR
Peter Fosso is a serial entrepreneur from Seattle, Washington (USA) and the founder of Global Music Project, NetMusic Entertainment, Seattle Entrepreneurs, Stockholm Entrepreneurs, and more. Peter has a diverse background as an entrepreneur with strong expertise in the music industry, technology, and consumer or B2B-related businesses. He's an Internet business developer and consultant, advising in companies' business development, marketing, social media strategies, and can help Swedish companies enter the U.S. marketplace.

ABOUT OUR SPONSORS


Funderbeam is the global startup stock exchange built on blockchain. Funderbeam combines three stages of investor journey into one: startup analytics, investing, and trading on the secondary market. Powered by blockchain technology, the marketplace delivers capital to growth companies and on-demand liquidity to investors worldwide.

Haflo AB is a Stockholm based family office founded by Martin Hauge, a former partner at Creandum. Haflo invests in early stage tech start-ups with a pre-liking to hospitality and travel tech. In addition, we also invest in venture capital funds globally, the property- and public market.

POLAND PRIZE a new acceleration program supported by the Polish government, that attracts most disruptive ICT startups from all over the world to come to Poland. It helps you get cash and office space for the start, meet investors, industry partners and clients, and expand to Europe and further. If you're looking for a pre-seed investment, are thinking about opening an office in Poland to tap to the vast Polish talent pool and start development, or if you're planning to enter Polish market with your technology, this program is for you.
How will you benefit from Poland Prize?
▪️non-equity cash prize up to EUR 50,000
▪️first-hand access to top seed/VCs with potential seed investment up to EUR700.000
▪️legal and accounting advisory (package of 10 hours per each)
▪️free apartment and co-working space for 2 months
▪️special visa track and assistance in obtaining a residence permit in Poland (if necessary)
▪️concierge support during the whole program
▪️tech and business consulting of top mentors for free (the equivalent of $9.000)
▪️exposure in the European media
Program website: TechSeed.me

100% of proceeds from Stockholm Entrepreneurs events go directly toward Global Music Project, an international NGO whose mission is to provide musical instruments to the underprivileged and make a difference through the power of music - currently launching a branch in Stockholm, so come join the team of volunteers!
Special thanks to SUP46!