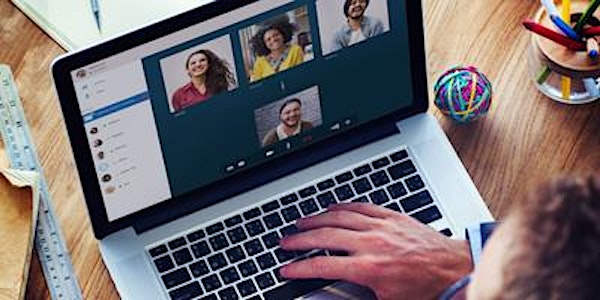 Pitching Principles for Idea Stage Founders
Date and time
Tuesday, June 6 · 10am - 12pm PDT
Description
Do you need help understanding what startup investors are looking for in a pitch? Join us at this free webinar to learn what content your pitch deck should include. Our guest expert and startup mentor, Lance Cottrell, will review everything investors seek in a startup presentation. He will also introduce a tested framework that any aspiring founder can follow. Whether you're just starting out or looking to level up your pitching skills, this session will teach you valuable pitching principles.
What You'll Learn:


What content is required for each slide on a pitch deck
The structure and guidelines of a good startup presentation
Tips for delivering and communicating a compelling pitch
About the Instructor:


Lance Cottrell- Founder of FeelTheBoot: Lance is an entrepreneur, investor, advisor, and mentor. He founded Anonymizer in 1995 and took it to a successful exit in 2008. Lance has tremendous experience in starting companies, raising capital, and angel investing. He is also on the board of the North Bay Angels, and is a Global Entrepreneur in Residence with the Founder Institute.
Upcoming Bootcamp:
If you want to learn about building a pitch deck for fundraising purposes in greater detail, join our upcoming
Pitch Deck for Fundraising Bootcamp
.
This course will be led by Lance and is 5 hours long (split over two days). He will cover pitching concepts in more detail and provide advice on building a pitch deck startup founders can use to fundraise. We highly recommend signing up if you plan to raise funds over the next few months.
Additional Resources:
About Founder Institute:

The
Founder Institute
is the world's most proven network to turn ideas into fundable startups, and startups into global businesses. Since 2009, our structured accelerator programs have helped over [total_founders] entrepreneurs raise over [total_funding] in funding. Based in Silicon Valley and with chapters across [total_countries] countries, our mission is to empower communities of talented and motivated people to build impactful technology companies worldwide.
About the organizer
At Founder Institute, we provide expert guidance for startup founders and access to the largest global community of advisors. Our structured accelerator programs are taking place in more than 200 cities in 90+ countries worldwide. Since 2009, we have helped over 6,000 entrepreneurs turn their ideas into fundable startups and scale their businesses.
Founder Institute empowers founders by hosting local and global events. Join us to network with entrepreneurs, mentors, and investors.
What you will learn at FI events:
How to pitch your idea
How to find a Co-Founder
How to scale and make your startup attractive to investors
Browse more startup events happening in your city and online. Learn more about our accelerator programs here.