Description
Pitch2Invest Forum 2016
This year Mid-Atlantic Chamber of Commerce is organizing Pitch2Invest Forum 2016 putting over 100 investors and new business ideas in the same room in collaboration with Harvard-Stanford Angel Club (CAAG), Harvard Extension Entrepreneurship and Real Estate Association (HEEREA) and 1776! Pitch2Invest Forum '16 brings together startups and angel investors to create a brilliant future for ideas to grow up. In just 5 minutes, the ideas could catch up a way to victory! Revolutionary product/service/businesses that would like the chance to pitch their innovative idea to a crowd of industry leaders at the forum. The Forum also provides entrepreneurs an exclusive networking opportunity. While the investors are finding a way to enhance their knowledge and network, the startups will build up future for ideas.
Agenda
4:30 pm - Registration & Networking
5:30 pm - Investors Panel: Latest Trends in Startup Investing
6:15 pm - Open Buffet Netwokring Dinner
7:00 pm - Pitching Forum


Presenting StartUp Companies








Panel Speakers

Jay McCrensky, PhD - Dr. McCrensky is president of Marketshare Management, Inc., providing association management, go-to-market strategic partnering financial advisory and marketing consulting services.
---

Abbas Valliani - Mr. Valliani is the President and CEO for Infinitelogic, Inc, an investment holding company using capital in the form of debt or equity to invest in public traded companies as well as private placement deals in real estate or early stage growth companies.
---

Imre Eszenyi - Imre is managing partner at Orchestra Capital L.L.P, which is an independent investment firm based in London with presence in Washington, D.C.
---
Gore Bolton - Gore is an engineer turned investor and business engineer. He is an experienced, award-winning, innovator and entrepreneur. With advanced expertise in strategic planning, business planning and execution, culture and brand management and capitalization, and crisis management.
---

Dan Loague - Since 2004 Mr. Loague has been Executive Director, Capital Formation Institute, Inc (CFI), a 501(c)(3) non-profit organization serving a national network of leading seed and early stage investors, licensees, and commercialization professionals.
Judges

Ernest Stern - Ernest Stern's Corporate and Securities practice includes the representation of public and private emerging companies, many of which aretechnology based. Ernest assists these clients in their growth plan through venture financing in the form of private placements with high net worth individuals, institutional venture capital, PIPE investments, and IPOs.
---

Shaoran Li - A seasoned executive with decades of managerial experience ranging from technology deployment to business operations to product development.
---

Frederic Gumbinner - Managing Partner at G2 GEM Finance, LLC. He is specialized that packages and manages institutional quality opportunities for HNWs and family offices.
---

Ahmed R. Ali - Ahmed held senior level positions in IT and Engineering in support of the Department of Defense (DoD), Department of Justice (DoJ), Drug Enforcement Administration (DEA), National Aeronautics and Space Administration (NASA), National Security Agency (NSA).
---

Randolph C. Domolky - Mr. Domolky is the Founder and Managing Director for Liquid Capital Group. He is a seasoned technology and venture capital executive with over 20 years of experience in senior management,businessdevelopment and financial roles. Mr. Domolky has extensive experience building and maintaining over $100 million of venture capital and private equity fund-of-funds for institutional, municipal and individual investors.
---



Umbereen Ahmed - She is US Federal - Enterprise Mobility and Security Executive at Microsoft and Co Chair of CAAG. Umbereen, as a driven sales executive offering rich career experience empowering sales teams to win opportunities, buildbusiness, and maintain existing client accounts, she has been instrumental in positively impacting top-line sales results.
---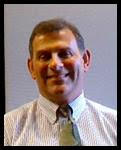 Ken Rock- Ken is an expert consultant at ICF and the Stanford co-chair of CAAG. He is a seasoned project manager with more than 30 years of cunsulting experince in the areas of financial analysis, emergency management, strategic planning, and environmental assessment.
In Collaboration With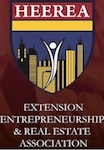 & The Harvard and Stanford Collaborative Alumni Angel Group (CAAG)
---
Sponsors