Continuous Funding - by Randall LaVeau of BOSS Capital Partners.
About this event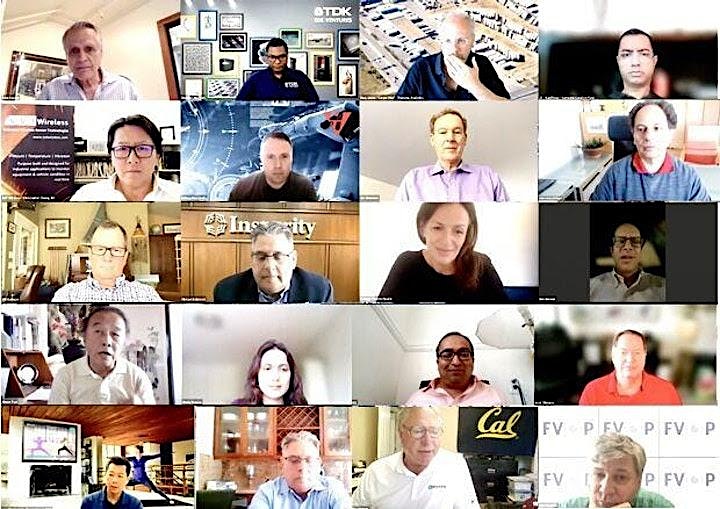 Thanks for joining the launch and subsequently the 6 successful events of this series " 7 Steps from Innovation to Funding"
All of you are welcomed to the next (7th) event in this series - Pitch your Innovation+ Revenue Growth training & BOSS Cap Deck review". Join us for this amazing event on 24th June 2022 morning and learn how to focus on revenue growth by outsourcing some of the essential, though time consuming activities necessary to run a business.. Pitch Global is a satellite of US Govt programs, Norcal SBDC/Tech Futures Group and they are sponsoring this event, so its free for you.
Key Take-aways
In our previous events, we have dispelled the notion that CVC's only invest later stage. The fact that trend setting CVC's like TDK Ventures invest in all stages and many are following suit. However, in order to attract CVC's for partnerships and funding, founders need to plug gaps in their entrepreneurial education which typically they have picked up in bits and pieces and not undergone a structured methodology.
Participants will benefit from and be able to apply to their business to increase growth, competency and productivity.
There will be Live feedback through Q&A sessions.
Agenda:
9 am –9.15 am- Opening remarks.
9.15 am –9.35 am "Focus on Continuous Funding by Randall LaVeau of BOSS Capital Partners.
Continuous Funding --- Capital is the life blood of any business be it angel funding, debt, revenues from customers, grants etc but often entrepreneurs are accustomed to thinking in a very siloed manner. This session will open up entrepreneurs to be receptive of all kinds of capitals from the very beginning.
9.35 –10.30 am: Selected participants (we will try to accommodate everyone) will be allowed to give a 1-2 min elevator pitch after which our EIR's will comment on some relevant ones and provide further guidance. Please send a link of your linkedin profile to startups@pitchglobal.com in order to get priority.
10.30 –11am: We will pick some of the companies which had given 1-2 mins pitches and ask them to present for a full 6 mins and then we will discuss and provide feedback.
11.00—11.10 am: Closing Remarks by Axel Tillmann, EIR Pitch Global.