Pitch Workshop: How to Pitch Successfully to Investors

Thursday, June 27, 2013 from 10:00 AM to 2:00 PM (PDT)
Event Details
Breakfast, lunch, and refreshments will be provided.
Space is limited.
Learn how to pitch successfully to investors.  There will be four facilitators for this workshop:
1) Steve Austin, Entrepreneur, Seasoned Corporate Executive, and Pitch Coach
2) Oksana Bovt,  Visual Design Expert, Founder of Theoria Creative
3) Roger Rappoport, Partner, Procopio Law Firm
4) Ajit Deshpande, Senior Associate, Opus Capital
Learn how to effectively pitch to investors. The following will be covered in this workshop:
A) Pitch Content
B) Effective Visual Presentation
C) Legal Issues, Corporate Structures, and the Funding Ecosystem
D) An investor's Perspective
Participants will have an opportunity to practice and rehearse pitches, then actually pitch before an investor and receive feedback.
If you would like to pitch, please send an email to:
idea.to.ipo@gmail.com
Agenda
10:00 am  to 10:30 am  Refreshments, Networking
10:30 am  to 12:00 pm  Steve Austin / Oksana Bovt / Rehearse, Practice Pitches
12:00 pm  to   1:00 pm  Roger Rappoport / Working Lunch
1:00 pm   to   2:00 pm   Pitch to Investor Ajit Deshpande / Feedback
About Our Facilitators: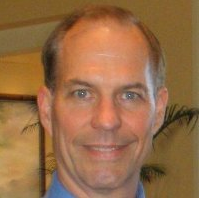 Steve Austin is serial entrepreneur who has successfully raised angel and corporate investment for various ventures.  

Steve is a co-founder of PowerGo Inc., making a small portable power system with optional remote control via mobile app or Internet. PowerGo gives you true remote power and control.
Steve previously founded Stratequest Inc., online temp agency billing software and GM/VP Convac AP, a computer chip company that was eventually sold to Fairchild Semiconductor.
In his long and varied career, Steve has lead companies to sell, engineer, build and service over a dozen products ranging from mobile apps for remote machine control, online billing software, smart card, bio metrics online software, bio fuel equipment, and numerous semiconductor production machines valued in the tens of millions.
Steve's expertise runs the gamut from sales and  service to the engineering lab. Steve has held the corporate titles of  CEO, VP of business development, VP of strategic partnerships, and has  managed national and international companies. He has extensive experience in new product development, hardware and software engineering and developing go-to-market strategies and  strategic partnerships.  Steve has managed major global accounts  such as IBM, HP, Intel, SONY, Samsung, TSMC, Texas Instruments, and Seagate.
Oksana Bovt is a creative director and founder of Theoria Creative. Oksana has been successfully helping tech start-ups and established companies communicate their ideas in a simple and engaging way to clients and potential investors.  Her broad academic background in science and years of experience in marketing and design enables her to create compelling presentations for her clients.

Oksana's clients range from early stage startups to well-funded companies to Fortune 500 giants like Google and Integra Telecom. Her straight to the point communication style and knowledgeable insights have helped her clients deliver their marketing messages with clarity and efficiency.
Roger C. Rappoport is the leader of Procopio Law Firm's  Emerging Growth and Technology Practice Group.  Roger has extensive experience counseling startup and emerging growth companies in the information technology, telecommunications, life sciences, and clean tech industries.
Roger also represents high net worth individuals, angel, and venture capital investors who focus on investing in companies in these industries. His practice includes corporate formation and entity selection, corporate governance, assisting clients develop a funding strategy and the alternatives available to entrepreneurs, venture capital and other private equity financial transactions, convertible note and other debt financing arrangements; mergers and acquisitions, corporate reorganizations, and restructurings, the implementation of equity incentive plans, licensing, OEM, VAR and distribution arrangements, and primary and secondary public offerings.
Roger is a frequent speaker and panelist on topics and issues related to the development and implementation of a company's funding strategy, positioning a company to maximize its pre-money valuation, the art and benefits of selecting and partnering with the right investors, and effectively negotiating the terms of a debt or financing transaction and term sheets related thereto. 

Roger currently splits his time between the San Diego and Silicon Valley offices. As a leader in the emerging growth arena, the dual office locations enhance his presence throughout the state, and aid in his ability to work with start-up companies in both the Southern and Northern California regions. 

Before attending law school, Roger was the founder and general manager for nine years of a technology company in Houston, Texas, growing the company to $10 million in revenue. He was responsible for all sales, administrative and financial aspects of the business, including the negotiation of a license agreement with a major retail merchandise company for the development of products to be marketed under the retailer's name. 

Prior to joining Procopio, Roger was an attorney in the business department of Heller Ehrman White & McAuliffe LLP in Silicon Valley.
Education
LL.M., Harvard University
JD, The University of Cape Town
BA (Political Science), The University of Cape Town
Community Involvement
American Bar Association
BIOCOM – Capital Formation Committee
CommNexus San Diego - Capital Formation Committee
CONNECT – Steering Committee
San Diego Software Industry Council
San Diego Venture Group
The State Bar of California
Ajit Deshpande is a senior associate for Opus Capital, where he sources and evaluates investment opportunities and contributes business and technical assistance to portfolio companies.
Ajit is an MBA graduate from the Haas School of Business at UC Berkeley and is a Kauffman Fellow, Class 17.  Prior to business school, Ajit worked for eight years in engineering/operations roles in semiconductors and cleantech and recently had stints in internal corporate venturing, angel investing and technology investment banking.
Immediately prior to joining Opus Capital, Ajit consulted with a startup in the cellular cloud access and network services space to help develop its go-to-market strategy in preparation for venture fundraising.
Ajit has a broad-based interest in the technology sector and is especially excited about new investment avenues being created by rapid strides in device connectivity, data computation, and storage.
In addition to his MBA, Ajit holds a bachelor's degree and a master's degree in mechanical engineering from IIT Bombay and Stanford University, respectively.
Ajit is an avid long-distance runner, having completed three marathons and four 199-mile-12-person relay runs. He has been involved in fundraising for literacy initiatives in rural India. He also enjoys playing badminton, dabbling with the piano, and believing in a bright future for the Golden State Warriors
When & Where

Procopio Law Firm
1020 Marsh Rd
Menlo Park, CA 94025


Thursday, June 27, 2013 from 10:00 AM to 2:00 PM (PDT)
Add to my calendar
Organizer
Entrepreneurship permeates the culture of Silicon Valley -- the innovation capital of the world. Taking a startup from idea to IPO has taken on mythical proportions in Silicon Valley. Many dream the dream, with hopes of launching the "next big thing".
We are a community of entrepreneurs, technologists, academics, financial professionals, business writers, venture capitalists, investors, attorneys, consultants, and corporate executives.
We meet regularly to share resources, exchange ideas, and network. We participate in both on-line and off-line events.
Our events feature expert speakers, networking opportunities, collaboration, community, and fellowship.
For more info on Idea to IPO events, visit:
www.idea-to-ipo.com
Pitch Workshop: How to Pitch Successfully to Investors