Actions and Detail Panel
Pitch with VC (II) -SV Tech ( Application Required)
Fri, March 24, 2017, 1:00 PM – 6:00 PM PDT
Description
In 2017, AG will choose top tier VCs with Chinese background to meet with startups in the Silicon Valley. AG is cooperating with the well-known Silicon Valley venture capital fund, SV Tech Ventures for the first episode. This event include a pitch session as well as consultation session. Senior partners of SV Tech Ventures would provide consultation and advice to active, leading entrepreneurs so they can obtain more inspiration and enlightenment about business development, funding and strategies to enter China market etc.
What are the strengths of SV Tech Ventures?
Located in Palo Alto in Silicon Valley, SV Tech Ventures is managed by senior investors in the field of technology management. They focus on investing in enterprises with core competitiveness in deep technology, and specialize in looking for high yield deep technology investment opportunities. They have currently invested in nearly 50 companies in the field of genetic sequencing and bio-medical, Internet security and enterprise applications, software and mobile phone platforms, 'smart' hardware and clean technology, etc. At the same time, SV Tech fund is also an active angel investor in early stage technology type funds in Silicon Valley, California. The team of managing partners has extensive experience in both Chinese and American venture capital funding. They are familiar with the industrial environments of both countries.
---
Pitch with VC -SV Tech
Time: March 24th (Friday), 13:00-18:00 PST
Venue: SV Tech Office (545 Bryant St., Palo Alto)
How to Apply for this event?
Entrepreneurial Application Requirements:
Innovative projects with technological advantages, the applicants must be the founder(s) of the project or core members.
Applicantion Submissions: One page executive summary of the entrepreneurial company, detailed Pitch Deck . Send your application package to p@angelsglobal with the title "apply for Pitch with VC"
Application process: Assessment to be carried out after complete information is collected, five teams will be selected to participate for each event.
Deadline for applications for the first phase is on March 19th.
Fellow entrepreneurs, hurry up to register and grab this opportunity to communicate face to face with VCs!
---
Details of Managing Partners of SV Tech
Cheng Peng – SV Tech partner, Beijing University, Faculty of Physics, Graduated in
1981.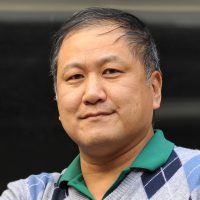 Former founder of Brilliance Capital, he has invested in companies in biomedicine, communications, the Internet and other fields, with multiple, outstandingly high returns from the investments. He has worked for Intel and Intel Capital, and possesses more than 30 patents. He received his Ph.D. (Physics) from Stanford University and his Bachelor's Degree (Physics) from Beijing University.
Zhao Yao – SV Tech partner, Beijing University, Faculty of Mechanics, Graduated
1982.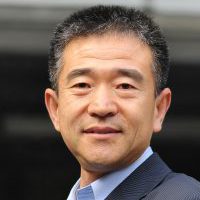 Former CEO of Array Networks, a listed company in Taiwan, co-founder and COO of NASDAQ-listed company, AsiaInfo, former Chairman of AAMA (Asia American Multi Technology Association), on Board of Directors at the Beijing University Institute of Technology. He received his PhD (Engineering) from the State University of New York in Buffalo, and his MBA from Rutgers, the State University of New Jersey, and also his Bachelor's degree (Mechanics) from Beijing University.
Li Jun – SV Tech partner, Beijing University, Faculty of Computer Science and
Technology, Graduated 1986.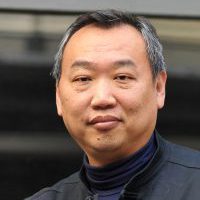 Former partner of Huayan Capital who has invested in dozens of science and technology enterprises in China and the United States, including in the fields of the Internet, intelligent hardware, biomedicine and medical equipment, etc. He is founder of Technology Incubator, Simplex (Nasdaq: SPLX). A number of companies have been acquired by his Cadence Design Systems, which has more than ten patents. He received his Bachelor's degree from Beijing University (Microelectronics).
Yu Pingrong – SV Tech partner, Beijing University, Faculty of Chemistry, Graduated 1995.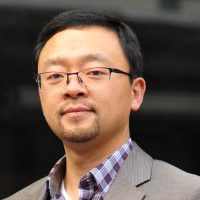 Ever since he founded his first company whilst he was studying for his doctorate, he has established, managed and invested in a number of companies in both China and the United States. He is a former President of the International Solar Decathlon Competition, which organized for thousands of contestants, from a dozen different countries, to compete in the desi\gning and construction of perfect zero-energy housing using a combination of energy technology and architecture. He has published patents, as well as more than 30 papers, and has been cited more than 3000 times. Yu Pingrong was also a research professor at Beijing University, and was specially invited by the State for 'The Thousand Talents' plan. He received a bachelor's degree from Beijing University and a doctorate from CU-Boulder University of Colorado.