Event Information
Refund Policy
Refunds up to 30 days before event
Eventbrite's fee is nonrefundable.
Pitch to sr investors from 100's of funds in LA and beyond
About this Event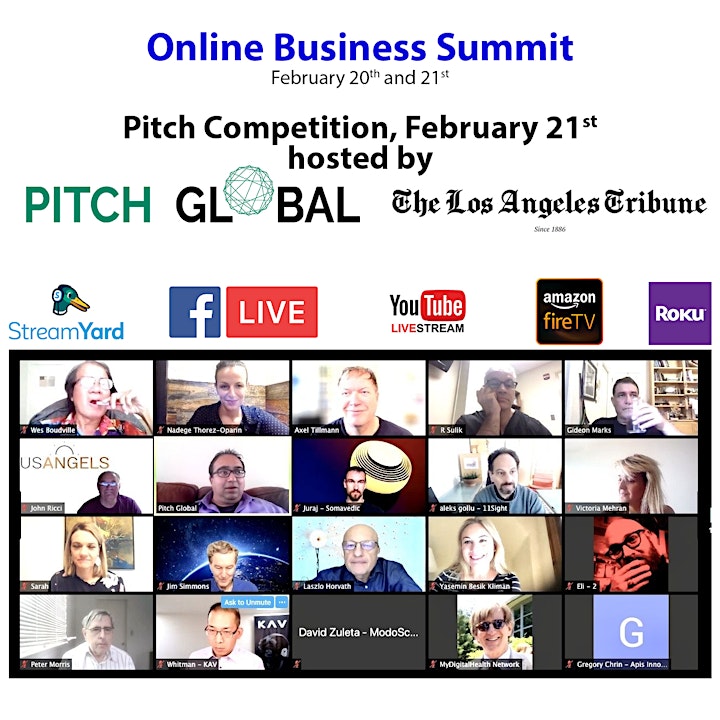 The Early Spring 2021 Pitch Global event in Souther California is the first of its kind, co-hosted with The Los Angeles Tribune. The Los Angeles Tribune hosts a 2-day Summit Feb. 20th and 21st with powerful speakers, discussion and an all-day pitch competition on the second day Feb. 21st.
Both days will go from 10:00 AM to 5:00 PM and the second day will be opened by the former CEO of Priceline.com Jeff Hoffman, now Chairman of the Global Entrepreneurship Program. Jeff will be also one of our judges for the whole day of the program.
Besides the Pitch Competition, we will host informative panels about:
The legal pitfalls of startup companies
The inside scoop to crowd funding
Is investment deterministic or potluck
This event is an online event that will be streamed on various digital media channels and will also be available life and On Demand on AMAZON Fire TV and ROKU.
The stakes are high, because the winner will get tremendous exposure:
2-page article in The Los Angeles Tribune monthly printer edition
Guest of Honor on a Monday evening show hosted by The Los Angeles Tribune TV
Feature article in Forbes India
Online article in The Los Angles Tribune
Streamed and On Demand Interview on StartUp Steroid
We will haver a judge panel of 4 deciding judges that will also conduct the public Q&A. We have commitments from more than 20 investors (Angels and VC) that will follow the program and will receive distribution of all materials.
The format is a 6 min presentation (with deck) followed by a 4 min Q&A. At the end of the competition the judges will tally up their scores and select the winner.
AGENDA:
10:00 AM Start with opening remarks from Kaustav Chaudhuri, Axel Tillmann, and Moe Rock
10:15 AM Keynote Jeff Hoffmann (former CEO Priceline.com)
10:30 AM Pitch Competition (Companies 1-5)
11:30 AM The legal pitfalls of startup companies (Discussion)
12:00 PM Pitch Competition (Companies 6-10)
1:00 PM Entertainment by the Goldie Locks Band
2:00 PM The inside scoop of crowdfunding
2:30 PM Pitch Competition (Companies 11-15)
3:30 PM Is investment deterministic or potluck – inside to a VC
4:00 PM Pitch Competition (Companies 16-20)
4:50 PM Judges Tally
5:00 PM Announcement of the winner
5:05 PM Closing remarks
Participating companies have the extra opportunity to receive coaching before the event. See extra options in the Ticket section.
Note to sponsors:
This is an impactful event. The last time The Los Angles Times hosted a 2-day Summit they had 20,000 viewers (Live and On-Demand). This event will stay up a long time (especially on ROKU and Amazon Fire TV).
CLICK ON THE TICKET BUTTON TO BOOK YOUR ONLINE SLOT:
Pitching Entrepreneur – Early bird- $ 495
Pitching Entrepreneur – Regular- $ 595
Pitch Deck review and strategy session- $695
Two session (one week apart) with detailed deck analysis and suggestions and follow meeting with pitch training
Pitching Entrepreneur Sponsorship- $997.00
Includes speaking time on the 1st day of the 2 day Summit and a full page write-up in the quarterly magazine of The Los Angeles Tribune covering the Pitch Competition
Corporate/Service prover – Gold Sponsorship - $1,997.00
This is your opportunity to get in front of premier investors and entrepreneurs—gain high status and speaking time to this audience of influencers and obtain their contact info and make them part of your community. We also email out a paragraph about your company to our mailing list of thousands investors/Mentors/Influencers once before the event and once after plus your logo displayed on Eventbrite etc.
Corporate/Service prover – Platinum Sponsorship - $3,997.00
In addition to Gold sponsorship we offer speaking time/commercial breaks on Day 1 of Summit, Full Page Ad in the quarterly magazine covering the pitch competition.
Should you have any queries do write in to startups@pitchglobal.com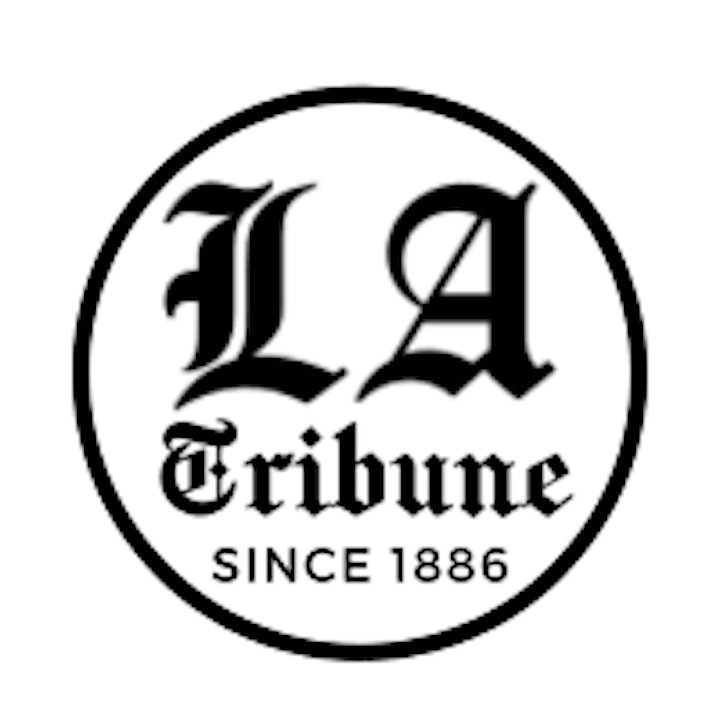 Date and Time
Location
Refund Policy
Refunds up to 30 days before event
Eventbrite's fee is nonrefundable.