Pitch to roomful of investors+VC keynote@UC Berkeley, SF Campus

Friday, August 16, 2019 from 1:00 PM to 5:00 PM (PDT)
Event Details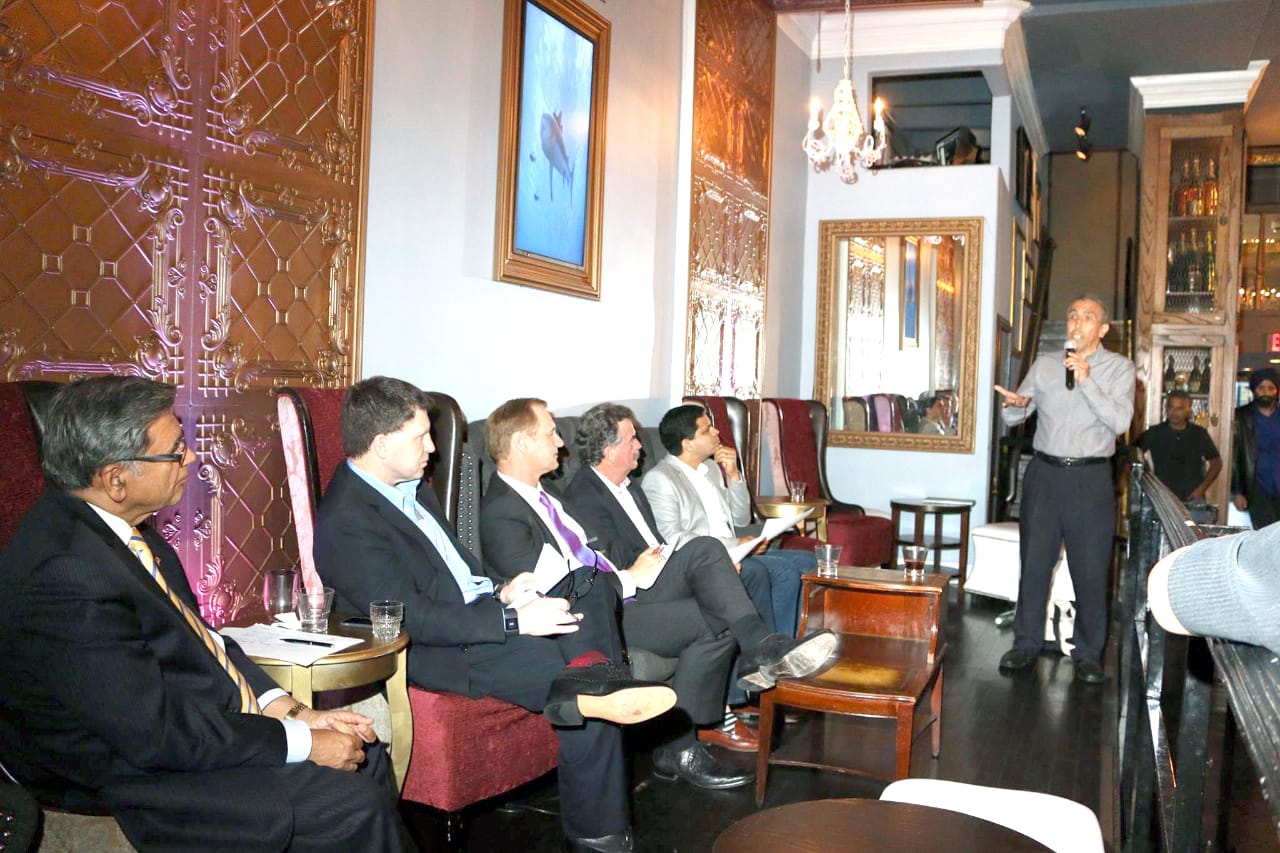 Sign up to Pitch to Roomful of Investors event on the 16th f August, 2019 and gain insight into the Silicon Valley Startup Funding Ecosystem where investors who are connected with leading funds and accelerators like Y Combinator, Alchemist Accelerator, Tech Futures Group, Keiretsu Forum, Harvard Angels and other leading groups.
The number one factor for increasing the chance of funding is to get in front of the most diverse set of investors as possible and PITCH GLOBAL is the network of networks which gets local and global entrepreneurs access to the most variety of investors and mentors from the silicon valley eco system; you will meet influential investors, Mentors Corporate VC's etc. Watch the latest video with footage from  Pitch Global Network of Networks where some of the speakers include Vish Mishra (long term president of TIECON), Dmitry Grishin (Grishin Robotics VC& partner of Yuri Milner- billionaire behind Facebook's funding), Steve Jurvetson and other star investors of Silicon Valley.
Program:
1.00 – 1.30 pm Registration & Opening remarks.
1.30 -2.00 pm: Remote Pitching via Zoom.
2.00—2.30 pm Keynote by prominent investor, SC Moatti, Founder of Mighty Capital.
2.30 -4.00 pm:  Pitch to roomful of investors (includes one on one Mentoring with an investor after the Pitches)..
4 pm-5 pm: More Networking where all audience members get to deliver a 30 sec elevator Pitch on "who they are, what are they interested in".
5.30—7 pm: After event networking over no hosted drinks at nearby Americano Bar.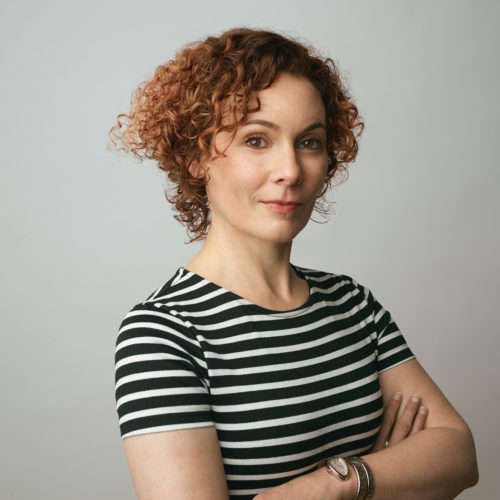 SC Moatti is the managing partner of Mighty Capital, a Silicon Valley venture capital firm, and Products That Count, one of the largest communities of product managers, leaders and entrepreneurs in the world. Previously, she built products that billions of people use at Facebook, Nokia and Electronic Arts. She also serves on boards of both public and private companies, including mobile technology giant Opera Software (OPERA:Oslo). An award-winning bestselling author, Moatti frequently gives keynotes on investing and innovation at prestigious conferences globally, including the Mobile World Congress, the Collision Conference, and the Commonwealth Club; and has been featured in The Wall Street Journal, the Harvard Business Review, and on NPR. She lectures at Stanford Graduate School of Business, where she earned her MBA and has a Master of Science in electrical engineering. A16Z general partner Andrew Chen called SC "a genius at making mobile products people love." For more information, visit Mighty.Capital..
One of our regular investors, Amit Jain, Managing Partner @ Z Nation Lab Accelerator, USA & M&A expert having worked with KPMG, PwC and Citibank has been investing and helping early stage startups with Silicon Valley mindset and network. Amit has successfully brought many international companies to Silicon Valley and help them get into top accelerators in Silicon Valley, including YC and also a M&A Exit.  Z Nation Lab has 27 portfolio cos including 9 Y Combinator Startups.
Amit has come up with a unique training which gives you with his perspective on the secret sauce of how to crack YC and other valley-based accelerators and investor network. We launched this training in Jan, repeated in March & May and by popular demand, we are bringing it back in August.
Any questions:
Credit policy: Credit may be provided to future event at discretion of the organizers
Have questions about Pitch to roomful of investors+VC keynote@UC Berkeley, SF Campus?
Contact PITCH GLOBAL
Save This Event
When & Where

UC Berkeley Extension
160 Spear Street
San Francisco, CA 94105


Friday, August 16, 2019 from 1:00 PM to 5:00 PM (PDT)
Add to my calendar
Organizer
Sign up to Pitch, Sponsor or Network with  Pitch Global Network of Networks which runs sharktank style events in Silicon Valley(every week), LA, London and other global entrepreneurial hotspots. The number one factor which increases the chance of funding is to get in front of as many diverse sets of investors as possible and since Pitch Global not only promotes our own events but also those of other prominent silicon valley groups like Keiretsu Forum, GTS, Pitch Force, Hardware Massive, US Angels, City Summit celebrity network and many others—through us you can meet investors from all these other groups also. The following video which has footage from 2 investor events we ran (one ours and one Partner) where you see luminairies like Vish Mishra (former long term president of TIECON), Dmitry Grishin ( Grishin Robotics VC; co-founder of Yuri Milner, billionaire behind Facebook's funding), Matthew Le Merle,Managing Partner of Keiretsu Capital,  Laird Cagan(Cagan McAfee Capital), Steve Jurvetson (fmr DFJ, Future Cap), Head of State, Co-founder of SV's 1st VC Fund and many others. https://youtu.be/Kmd2cJvirEQ
Tens of thousands of global entrepreneurs have connected with investors for almost a decade in Silicon Valley(including events hosted by our predecessor organization Startup Mind,founded 2009)---we are now seeing funding offers in other markets like LA from funds like Plug& Play, Nex3/Sway Ventures, BLD Capital etc. https://youtu.be/wBpvGUCunn4
We are also passionate about entrepreneurial education and organize summits &bootcamps like Mentoring& Mindset for Funding & Innovation https://youtu.be/OqYIMdC2mi0 , How to ace the Y Combinator system etc
PITCH GLOBAL Management team:
SF Team: KC Wisdom, Founder PITCH GLOBAL Network of Networks. Author of "Grow Your Mindset" and co-author of The First Mile( John Wiley), on behalf of TIE, largest network of entrepreneurs in the world.
Axel Tillmann: CEO of PITCH GLOBAL INNOVATION. Former US CEO of $ 1 b fund of funds. Currently Mentoring the spinoff for one of the largest Japanese cos in the world.  
 LA Team: Lisa Haisha, LA Chapter Chairman. Coach to the stars. Teaches entrepreneurs and stars to Pitch for funding and casting. Was part of the panels which the casts of Two and a half Men & Big Bang Theory—both co-produced by her family---Pitched to.
Sharon Sim, Global Chairman, PR& Media Tech. PR Tech Serial entrepreneur in SF&LA with exits. Hosted Sr Editor of Techcrunch  in one of our recent LA events sponsored by Business Wire.
London team: Ray Zimmerman,  London Chapter Chairman. Investment banker& 3i private equity alum, american living long term in London with strong ties to silicon valley, new York and HK eco system.
John Castaldo: Global Chairman, Blockchain&Fintech. Co-founder (with Ray) of  www.swap-trading.com; also runs Hedge Funds.
Any questions: startups@Pitchglobal.com