Pitch to Published Bootcamp
Description
Have you been working on your book and completed a first draft? No matter how rough? Do you want to take your book all the way to becoming a published author? A first draft is the end of the first step. This is a unique once-a-year opportunity to work with this top coaching team to get your book polished, ready and submitted to publishers.
Join this intensive 10-week online boot camp to get your book out to publishers.
Starts 1st August 2018
Price Euros 650
* Please note the course fees are non-refundable and places are limited, so hop on a call with us before you book if you are unsure. Payment Terms and Conditions are here
What happens on th

is BOOTCAMP?
This is a 10-week process that really breaks the process down and supports (and pushes) you to move forward. It is a chance to edit, get feedback, write your proposal, get your marketing material ready, get your brand collateral and end up submitting to publishers. We work with writers all over the world and often find that writers stall on this critical step. Because we are both SUPER STRICT, and we want to see your book get out into the world, we are prepared to push you all the way... with some expert guidance.
It also pushes you to understand your author brand and to start to build it with guided support.
This a structured programme:
1. It has fixed timelines, tasks and deadlines to take you up to submission.
2. Three live calls with targeted, clear lessons on what to do next and HOW to do it.
3. The focused support of top coaches Kate and Sarah to keep you accountable and ensure you meet your deadlines. You know you love us!
4. A review and feedback on your book proposal/synopsis and first chapters.
5. Pitch your book to industry professionals
6. Understand and start building your author brand and social media.
7. A closed FB group of writers, all working towards a common goal. Support from other writers in differing stages of this journey.
8. A non-negotiable partner and second (beta) reader.
9. Scheduled writing times and days
10. Tracked status updates to ensure your progress - the all-important ACCOUNTABILITY!
11. Access to a network of editors, proofreaders and professionals for your completed work.
12. Learn about different publishing options, explore costs and distribution models for your book.
Who should join?
* This is open for writers of novels, memoir, non-fiction, e-course manuals.
* You do not have to have worked with us on any of our previous mentorships, courses or retreats to join this one
* You have a completed first draft of your book - no matter how rough.
* You are about 60-80% through your first draft of your book and can honestly complete it by the start of the course.
* You want to move beyond a draft and get published (this can be self, traditional or hybrid)
Starting your writing journey? If you have not yet written your first draft you will want to rather join our Complete your Book Mentorship which takes you from your dream to a first draft.
The course cost does not include:
Editing or other professional fees.
Agency fees if your book is accepted for representation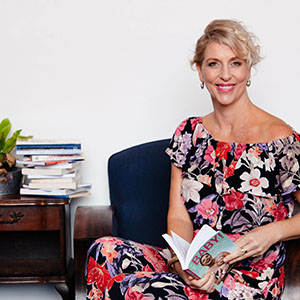 Book coach and agent Sarah Bullen says:
I have worked with writers internationally for over 15 years to get their book written, and published. After many years of teaching writing I have found this magical online course has changed my entire view of the process. I have always advocated writing alone but the group dynamic of these courses takes on a life of its own. It has been a breakout success and the constant push towards the finish has kept writers going. The support is incredible and writers who are clear they want to write a book will get there on this course. Added to that they get my structure and step-by-step process on how to plot, plan and write a book"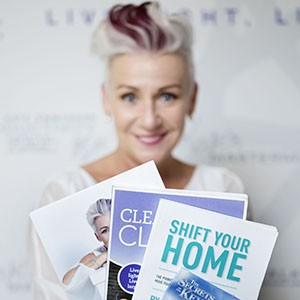 Author and coach Kate Emmerson says:
"When I wrote my first book, I literally had a green light from my publisher from a 2 page proposal that I submitted, and had zero input from specialists of any kind - just a deadline to hand it in. I literally sat and wrote on my own, but I am naturally massively disciplined and can simply trust my own process when I have big deadlines, plus I have the personal skills to overcome any negative self-talk that gets in the way of most writers. Writing my second book was a whole lot harder! I know this process is not that easy for most of you. My role is to keep you on track and to get your book out of you! I am very firm.. but kind."
PAST WRITERS SAY:
I have just completed the 10-week mentoring group with Kate Emmerson and Sarah Bullen and would like to thank Kate, Sarah and all the group members for their inspiration and amazing support! In the 10 weeks I went from starting to edit my first draft of my novel, to completion of the manuscript, with a Facebook page and new website created along the way to share me and my ideas with the world. So very exciting. I ended the 10 weeks with the submission of my book proposal to nine publishers, and..... had the most thrilling news last week.... one of the first publishers I submitted to asked me to send my complete manuscript for further consideration!!! THANK YOU All the Way group! The completion of my novel, even without being published (yet :)) is the fullfillment of a lifelong dream. Dr. Leda Van Der Post
I would have to say this is life changing. My entire book-writing journey with these two ladies has been amazing. This just pushes you to get finished. It really is seeing you all the way to the submitting of a proposal to possible publishers stage. Their guidance, encouragement and positive/constructive feedback is wonderful and the support of the whole group is uplifting & motivational. Enjoyed every minute. Jacqui Holmes.
"I would tell any other aspiring writer, if you want to get any closer to your biggest dream, to be a writer, look no further. This is your answer." Rena Rauch
If you are unsure about the group and if it's right for you, OR if you have already submitted to publishers in some form and want a different form of support with us, please email info@thewritingroom.co.za
Date and Time
Refund Policy