Description
The perfect pitch, construct a pitch, what's your pitch…pitch – pitch - pitch. We hear it all the time. How do you do it? How do you construct it? How do you build a strong and powerful pitch that will cut through the noise of the Internet and marketing bombardment?
Learn how to talk about you and your business before your target starts thinking about their shopping list.
Deliver your pitch quick

Talk about your ideas

Discover your value proposition

Describe yourself & your business with confidence
Your workshop presenters are well versed in the art of the pitch!
Robert Coorey, Feed A Starving Crowd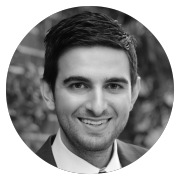 Robert Coorey, MBA, is a #1 Best-Selling author and Reality TV Pilot host. The Huffington Post called Rob "one of the most influential online marketers across the globe".
Rob was recently listed by Startup Australia as one of Australia's Top 50 Entrepreneurs. He's built a super-responsive global online community of serious business owners, almost broke the world record for most number of people in a webinar, filled up dozens of live events, been featured extensively in the media, launched three best-selling books and signed a Reality TV show deal with Hollywood.
Robert has an MBA from Macquarie Graduate School of Management and a Bachelor of Computer Science from Macquarie University.
Fun Fact: Once Rob sold 800 dog baths in twenty-four hours using email marketing (that was so much fun).
It doesn't matter which industry you're working in. Marketing is all about finding a starving crowd, and then feeding it what it wants.
Rob was the co-founder of Punnky's World High-Five day. With no marketing budget, he organized for thousands of people across four continents to give one another high fives, and the Facebook following quickly grew to over 130,000 fans.
Wayne Banks, CEO Ignite Alliance

Wayne Banks has 30 years experience advising a range of businesses from startups to large companies. He has a passion for growing Australian businesses, especially those with a Hunter focus. Wayne also wants to ensure all businesses can receive the best possible advise and appropriate government assistance.
If you are an entrepreneur, intrapreneur, CEO, leader, business owner, manager, anhyone needeing a refresh – anyone who has an idea to pitch and a product or service to sell - you need to be fully present at this workshop.