Pitch to Istvan Jonyer of NexStar Partners ($100M fund) and Manny Fernandez of SF Angels and DreamFunded

Thursday, June 25, 2015 from 6:00 PM to 9:00 PM (PDT)
Event Details
Dinner and refreshments are provided. Space is limited. RSVP early.
WHO SHOULD ATTEND:  
Startups looking for funding are invited to pitch. 
You may also attend as a spectator and take advantage of a great learning and networking opportunity.  
FORMAT: 
90-second pitch followed by feedback from the investor(s). 
At the end of the event the panel will choose a winner who will receive a free demo table ($130 value) at a future Lifograph event held within 30 days.
PITCH PANEL: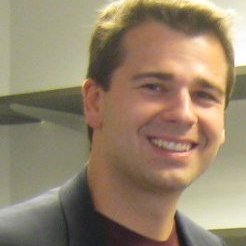 Istvan Jonyer is a venture capitalist at NexStar Partners, a $100M growth-stage fund, focusing on mobile media, IoT and wireless innovations.
Before NexStar he was an entrepreneur and startup advisor, Head of Device Partnerships for Google TV at Google, software engineer at Nortel Networks, as well as Assistant Professor of Computer Science with a research focus on machine learning.
He holds a PhD in machine learning and an MBA from Carnegie Mellon University. 
---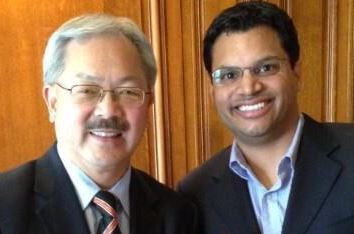 Manny Fernandez is founding partner at SF Angels, an angel group investing in San Francisco / Silicon Valley tech startups. He is also a member of TiE Angels. 
Manny leads one of the top 10 most backed AngelList syndicates- angel.co/manny-fernandez/syndicate 


He is also the founder of DreamFunded.com, a crowdfunding platform for tech startups. 


Manny is a frequent speaker and judge for pitch events and conferences, including events at Lifograph, PayPal, Plug and Play, Stanford University, Harvard University, UC Berkeley, VC TaskForce, Startup Grind, AngelHack, Intel Global Challenge, etc. 


He went from humble beginnings to becoming a successful entrepreneur and investor. In recognition of his achievements he was awarded the 2014 SF Angel Investor of the Year and Equity Crowdfunding Leadership Award.  


With over 107,000 followers on Twitter, Manny is top 20 in the Top 100 Angel Investors to Follow on Twitter @mannyfernandez
---
AGENDA:
6:00pm - 6:30pm – registration and networking
6:30pm - 8:30pm – pitches
8:30pm - meet the investors, networking 
9:00pm  - event ends
---
DEMO/SPONSOR TABLES

Samepage - keeps your team working together in the office or on the go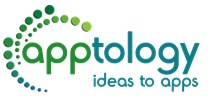 Apptology - Award winning mobile app developer. We'll power up your startup.
 Reserve a demo or sponsor table and get great exposure.  
 Demo/Sponsor table includes:  
 - 1 (one) event ticket  
- 1/2 (half) table   
- promotion before and during the event
 Your logo will be displayed on the event description (if submitted 24h before the event).  
 You will also be able to talk for one minute in front of the attendees and tell them about what you do. 
 Limited availability.
---
EVENT ORGANIZER:
Lifograph - The encyclopedia of people and companies in Silicon Valley 
Join our FREE Silicon Valley investor and startup community:
http://community.lifograph.com
---
PREMIER SPONSORS:
Founders Floor - Co-working accelerator for startups and entrepreneurs. Office space, partnerships and funding. 
SPONSOR OFFER: Free coworking day   
Apply here: http://foundersfloor.com/freeday/
 Procopio- Ranked among the 2014 Best Law Firms by U.S. News & World Report
---
BY PARTICIPATING IN THIS EVENT AND IN ANY OTHER LIFOGRAPH EVENTS YOU AGREE TO THIS LIABILITY DISCLAIMER:  
No liability insurance is provided for the protection of individuals, groups, organizations, businesses, attendees, speakers, sponsors or others who may participate, in any capacity, in events organized, co-organized, promoted and/or sponsored by Lifograph ("Lifograph Events"), whether free or paid events. 
In consideration for your participation in Lifograph Events, you do hereby release and forever discharge Lifograph, Inc., and its officers, board, employees, and agents (collectively, "Lifograph"), as well as its event organizers, co-organizers, promoters, speakers and sponsors, jointly and severally, from any and all actions, causes of actions, claims and demands for, upon or by reason of any damage, loss or injury, which hereafter may be sustained by participating in Lifograph Events. 
This release extends and applies to, and also covers and includes, all unknown, unforeseen, unanticipated and unsuspected injuries, damages, loss and liability and the consequences thereof, as well as those now disclosed and known to exist. The provisions of any state, federal, local or territorial law or statute providing that releases shall not extend to claims, demands, injuries, or damages which are known or unsuspected to exist at this time, to the person executing such release, are hereby expressly waived. 
By participating in Lifograph Events, you hereby agree on behalf of your heirs, executors, administrators, and assigns, to indemnify Lifograph and its event organizers, co-organizers, promoters, sponsors, speakers, and any other people or companies involved in Lifograph Events from any and all actions, and causes of actions, claims and demands for, upon or by reason of any damage, loss or injury, which hereafter may be sustained by participating in Lifograph Events in any capacity. 
By allowing you to participate in Lifograph Events, Lifograph and its organizers, co-organizers, promoters, speakers and sponsors, do not assume any risk or admit any liability in connection with these events. You expressly assume all risk of any injuries or damages caused by any person or entity for any reason during the Lifograph Events or related activities, including, but not limited to, the negligence of Lifograph, its organizers, co-organizers, promoters, speakers and sponsors, or any other person. 
You understand that at Lifograph Events or related activities you may be photographed or videotaped. You agree to allow your photo, video, or film likeness to be used for any legitimate purpose by the event hosts, producers, sponsors, organizers, assigns, and/or by anyone involved in the event in any capacity. 
You agree that at Lifograph Events where alcohol is served you must be 21 years or older in order to consume such beverages. 
This Disclaimer shall be construed broadly to provide a release and waiver to the maximum extent permissible under the applicable law.
Have questions about Pitch to Istvan Jonyer of NexStar Partners ($100M fund) and Manny Fernandez of SF Angels and DreamFunded?
Contact Lifograph Events
Pitch to Istvan Jonyer of NexStar Partners ($100M fund) and Manny Fernandez of SF Angels and DreamFunded