Pitch to Harvard Angels and Fenox Venture Capital - coinvestors with Y Combinator, Ron Conway, Sierra Ventures, Techstars

Thursday, May 28, 2015 from 6:00 PM to 9:00 PM (PDT)
Event Details
The event starts with a Networking Reception (food, refreshments and networking).
WHO SHOULD ATTEND: 
Startups looking for funding are invited to pitch.
You may also attend as a spectator and take advantage of a great learning and networking opportunity.
FORMAT:
90-second pitch followed by feedback from the investor(s). 
LIFOGRAPH PITCH WINNER PRIZE: 
The panel will choose a winner who will receive a FREE TICKET AND A SPONSOR TABLE at an upcoming Lifograph event scheduled in the next 30 days. ($130 value) 
---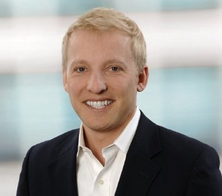 Brent Traidman is a General Partner at Fenox Venture Capital, a VC firm that coinvested with Y Combinator, Ron Conway (SV Angel), Bessemer Ventures, Sierra Ventures, Techstars, etc.
Brent heads deal sourcing activities in the USA, Asia and the Middle East.
Brent is an advisor to multiple startups around the world, provides business development to portfolio companies, and is currently fundraising for Fenox VC's fourth investment fund.
Brent has many years of technology sales, marketing and management experience and has been responsible for annual sales that exceed $150 million.
Brent worked at both CDW, a Fortune500 company that had an IPO in 2013, and Active Network, a $1Billion acquisition to Vista Equity Partners in 2014.
His expertise includes enterprise software/SaaS, security, storage, data center networking, and cloud computing.
Fenox seeks to work with startups in IT, Health IT, Consumer Internet, Cloud, Big Data, Mobile, Social, Payment Systems and Next Generation Technologies.
Fenox Venture Capital provides early stage funding and will also co-lead, follow, and partner with other angel syndicates and venture funds.
---

Monali Jain is an angel investor focused on software, mobile and cloud technologies.
She is currently an active member of three angel investor groups - Keiretsu Forum, Tie Angels and Harvard Angels.
Monali has 16 years of experience in developing and launching highly scalable, highly profitable internet software products and services. She held leadership positions at Paypal, eBay, Interwoven, Good Technology and GE.
Monali also loves to travel and has visited 17 countries so far. Her hobbies include hang gliding and Indian classical dance. She successfully climbed to top of Kilimanjaro, highest mountain in Africa.
She has completed a Bachelor in Engineering from University of Mumbai, India and has an MBA from Santa Clara University.
She has also completed an executive education program at Harvard Business School.
---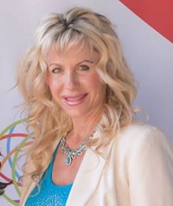 Dea Wilson is the founder of Lifograph, the encyclopedia of people and companies in Silicon Valley and tech. 
She is a serial entrepreneur and founder of Silicon Valley Incubator.  
As an Executive Director at The VC Network and LifographTV, Dea interviews many prominent VCs, angels, executives and founders in Silicon Valley and tech.  
Dea is also involved in business development at VC Taskforce.  
She has a Master Degree from University of Washington and an MBA from the Wharton School of Business (University of Pennsylvania).
---
AGENDA:
6:00pm - 6:45pm - food, drinks, networking and demo/sponsor tables
6:45pm - 7:00PM - introductions and welcoming remarks
7:00pm - 8:30pm - pitches and feedback from the panel
8:30pm - Lifograph Pitch Prize winner is announced
8:35pm - Meeting the speakers and networking, demo/sponsor tables
9:00pm - event ends
---
DEMO/SPONSOR TABLES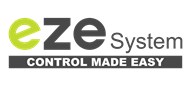 eze System, Inc. - Remote monitor and control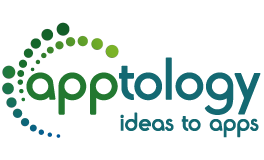 Apptology - Award winning mobile app developer. We'll power up your startup.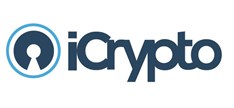 iCrypto is an authentication-as-a-service solution that disrupts the antiquated password login paradigm. 

Reserve a demo or sponsor table and get great exposure. 
Demo/Sponsor table includes: 
- 1 (one) event ticket  
- 1/2 (half) table  
- promotion before and during the event 
Your logo will be displayed on the event description (if submitted 24h before the event).  
You will also be able to talk for one minute in front of the attendees and tell them about what you do.
Limited availability.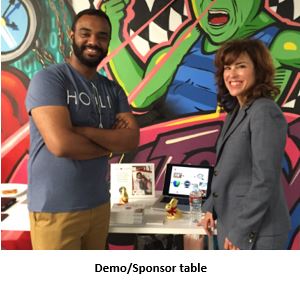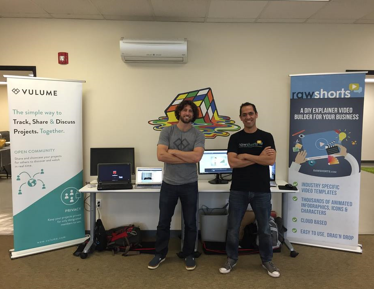 ---
PREMIER SPONSORS: 
Founders Floor - Co-working accelerator for startups and entrepreneurs. Office space, partnerships and funding.
SPONSOR OFFER: Free coworking day  
Apply here: http://foundersfloor.com/freeday/
Procopio - Ranked among the 2014 Best Law Firms by U.S. News & World Report
Lifograph - The encyclopedia of people and companies in Silicon Valley and tech. 
FREE BETA SIGN UP: http://www.lifograph.com
---
BY PARTICIPATING IN THIS EVENT AND IN ANY OTHER LIFOGRAPH OR FOUNDERS FLOOR EVENTS YOU AGREE TO THIS LIABILITY DISCLAIMER:  
No liability insurance is provided for the protection of individuals, groups, organizations, businesses, attendees, speakers or others who may participate, in any capacity, in events organized, co-organized, promoted and/or sponsored by Lifograph ("Lifograph Events") and/or Founders Floor ("Founders Floor Events"), whether free or paid events.
In consideration for your participation in Lifograph Events and/or Founders Floor Events, you do hereby release and forever discharge Lifograph, Inc. and Founders Floor LLC., and its officers, board, employees, and agents (collectively, "Lifograph" or "Founders Floor" ), jointly and severally, from any and all actions, causes of actions, claims and demands for, upon or by reason of any damage, loss or injury, which hereafter may be sustained by participating in Lifograph Events and/or Founders Floor Events. 
This release extends and applies to, and also covers and includes, all unknown, unforeseen, unanticipated and unsuspected injuries, damages, loss and liability and the consequences thereof, as well as those now disclosed and known to exist. The provisions of any state, federal, local or territorial law or statute providing that releases shall not extend to claims, demands, injuries, or damages which are known or unsuspected to exist at this time, to the person executing such release, are hereby expressly waived.
By participating in Lifograph Events or Founders Floor Events, you hereby agree on behalf of your heirs, executors, administrators, and assigns, to indemnify Lifograph and Founders Floorfrom any and all actions, causes of actions, claims and demands for, upon or by reason of any damage, loss or injury, which hereafter may be sustained by participating in Lifograph Events or Founders Floor Events in any capacity. 
By allowing you to participate in Lifograph Events or Founders Floor Events, Lifograph and Founders Floor do not assume any risk or admit any liability in connection with these events. You expressly assume all risk of any injuries or damages caused by any person or entity for any reason during the Lifograph Events and Founders Floor Events or related activities, including, but not limited to, the negligence of Lifograph, Founders Floor or any other person.
You understand that at Lifograph Events or Founders Floor Events or related activities you may be photographed or videotaped. You agree to allow your photo, video, or film likeness to be used for any legitimate purpose by the event hosts, producers, sponsors, organizers, assigns, and/or by anyone involved in the event in any capacity.
This Disclaimer shall be construed broadly to provide a release and waiver to the maximum extent permissible under the applicable law.
Have questions about Pitch to Harvard Angels and Fenox Venture Capital - coinvestors with Y Combinator, Ron Conway, Sierra Ventures, Techstars?
Contact Lifograph Events
Pitch to Harvard Angels and Fenox Venture Capital - coinvestors with Y Combinator, Ron Conway, Sierra Ventures, Techstars