Pitch Perfect: Pathways to Funding

Monday, February 25, 2013 from 6:00 PM to 9:00 PM (PST)
Event Details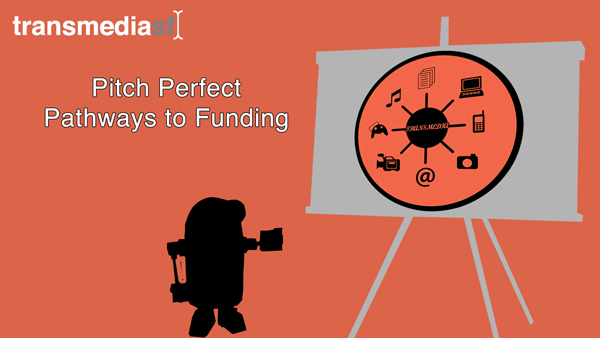 Drinks, food, networking and discussions   
5 selected projects/companies will pitch infront of the panel!!!

Transmedia projects and companies can look a lot more like Hollywood films and studios than Silicon Valley start-ups, making pitching projects all the more harrowing, especially in the Bay Area.
Whereas tech companies focus on employing the fewest number of employees possible, Transmedia projects, like films, often require a large number of skilled crafts people to get the product launched. Other differences abound as well: platform versus projects; equity versus royalties; exit strategies versus building a creative business.
But entertainment studios and agencies – and the projects that launch them – do get funded and do make for nice returns for their investors. The whole of Hollywood, Bollywood and the recent rise of SF game studios attest to the value of these investments. And today, there are more funding sources and options than ever. Join us as we explore all of your options for funding your next projects – from grants and assistance from local film agencies, to the latest developments and insights into crowd-funding, to angel investors and even alternative funding from the likes of YouTube, Netflix and Hulu. We'll take a look at all of these and have expert panelists that can give you insights into finding your pathway to get your projects rolling. 
Beyond sharing insights – we're making this event tangible and interactive and giving you an opportunity to get up yourself to pitch your idea to our panelists.   Our panelists will then each weigh in from his or her unique perspective as to whether or not your project if fundable via their funding mechanism. We'll also weigh in on your Pitch and help hone our lucky contestants presentations so that they might indeed be Pitch Perfect and hit all the rights notes to bring home the gold.
Pitch Perfect: Pathways to Funding

5 contestants/companies will be chosen to pitch their Transmedia idea/project to the panel and to get feedback on how to succeed with their project.  Selected presenters will submit a 30 second demo video and also have a 2 minute time slot to pitch their project.  See application for more information.
Panelists:

Joyce Reitman - VP, JP Morgan, Start-Up Consultant, Angel Investor
Joyce Reitman is VP at JPMorgan in the Private Bank, offering the global platform of the bank to individuals for their wealth management. At JPMorgan, Joyce created a program for entrepreneurs to provide access to experts and information that is unique and useful and to gain access to one another. Past sessions have covered topics in UX and social, local, mobile with speakers from the JPMorganChase Mobile Payments group.
Prior to her financial career, Joyce was a CEO and CFO of five companies she founded in Silicon Valley. She successfully sold two of these to publicly traded companies and had one company funded by Sequoia Capital.
Joyce is founder of a consulting company, EMS Partners, which focused on commercialization of technology products for emerging companies. Her clients included 23 SBIR grantee companies for the National Science Foundation. Her areas of consulting with the NSF were medical devices, healthcare, materials and Internet companies. Joyce was employee #1 at Mocana, a security technology company for the "Internet of Things".
Joyce is an advisor to emerging companies and an angel investor. She currently advises HearItLocal and a stealth company in big data.

Saad Khan - Partner, CMEA Capital, Founder, Film Angels, Seeker of BIG Ideas
Saad Khan is a Partner at CMEA Capital where he invests exclusively in bad-asses. That includes leading all seed and early stage investments in the people behind Zaarly, Blekko, Luminate, Jobvite, MediaSpike, Evolution Robotics (now iRobot) and some awesome others you'll hear about. Prior to CMEA, he was a Venture Partner at Garage.com where he helped build Silicon Valley's first startup incubator. In addition to his day job, he co-founded the Film Angels (working with actors and producers like Carlos Santana and Barrie Osborne, producer of Lord of The Rings). He is also an Advisor to Lending Club (peer-to-peer lending platform), SamaSource (micro-work for the next billion), and the Thiel Fellowship's 20 under 20 program.
Saad has been a guest lecturer at the Stanford Design School (the Liberation Technology Program) and the UC Berkeley Business School.  He is a frequent speaker at the US State Department and served as a delegate for the Global Entrepreneurship Program (GEP), the initiative started by Hillary Clinton to improve the US ties to the Muslim world.  He can be found supporting the cause of entrepreneurs from GEP Turkey, Startup Weekend in Egypt to "Silicon Valley Comes to Malaysia". He's been featured in the Wall Street Journal, the New York Times, and Forbes, who recently gave Saad a Silicon Valley Makeover (he's also an advisor to Forbes 30 under 30).
Saad grew up between Pakistan and the Bay Area, attended an American high school in Karachi where his soccer tournaments and theater performances were often played out in locations including Kathmandu, Delhi, and Islamabad. Saad went to Stanford University where he was a President's Scholar. He can be found on Twitter (@saadventures), and you can also follow his blog (SaadWired.com).

Tiffany Hopkins – CMO, Groofi
Tiffany J. Hopkins is an international media technology entrepreneur, artist and innovator. She specializes in the creativity and business savvy necessary to plan, fund and execute meaningful, financially-sound projects on any scale. For the moment that means acting as CMO of Groofi, a crowdfunding platform with a corporate sponsorship backbone, as she begins the fundraising process for her own investment company, The Found. In the past, she has been on all sides of the table, working for the German incubator and VC Rocket Internet, starting the gaming monetization platform Yoo-Mee Games and as a Senior Manager in MTV Networks' Digital Programming department.
She's properly credentialed in both the finance and creative sides with undergraduate degrees in digital media and cognitive science from UC San Diego, followed by a double MBA from Europe's premier business school, St Gallen University and Singapore's Nanyang Technological University.
Tiffany spent her formative years in northern California, with a healthy dose of the 90s SF start-up fever tempered by plenty of time on the Tahoe slopes. She has spent the past few years living, studying and working around the world, with between a few weeks to a few years on each of the inhabited continents. She can be found online at nobox.us and @th0pkins when not wandering the woods with her pup.

Ephraim "Eph" Lindenbaum
Managing Director, Advance Ventures
Ephraim Lindenbaum is the founder and managing director of Advance Ventures, a Silicon Valley-based venture investment fund and venture development advisory firm that participates in seed and early-stage cleantech, communications/mobility, digital media and information technology start-ups. Since 1999, Advance Ventures has consistently achieved meaningful exits with its portfolio companies across its core market sectors.  Mr. Lindenbaum has served as a board member or board advisor to: Agnitia Networks, Aviatis, BPG Worldwide, Bright Light Systems, Corvigo, DiveQuest, eSports, Environmental Institute of America, iLoopMobile, Inertia Beverage Group, Ooba Beverages, Realta Entertainment Group, SiteAudit, Sitebase, Smaato, Solaireo, SolarX, TerraFusion, Tunewear and Workout.com.  
 
Prior to founding Advance Ventures, Mr. Lindenbaum was the co-founder of interactive media pioneer Broadcast Production Group and served as CEO until its acquisition in 1999 by Parago, a leading global engagement management company. Under his leadership, Broadcast Production Group was listed as a Top 15 fastest growing private company in Silicon Valley and a Top 100 fastest growing private company in the US.  Mr. Lindenbaum has been nationally recognized in cover and feature stories by CNN Future Watch, New Media News, AV Video ~ Multimedia Producer Magazine, Wired, MicroPublishing News and Silicon Valley Business Journal. 
Moderator:  Jim Myrick - Jim is a serial entrepreneur, who also ran the Xceleratot Incubtaor program and has done capital formation for numerous start-ups.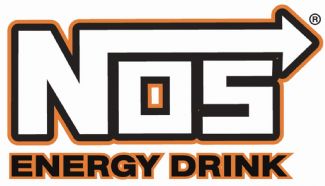 When & Where

SF School of Digital Filmmaking
925 Mission St
San Francisco, CA 94103


Monday, February 25, 2013 from 6:00 PM to 9:00 PM (PST)
Add to my calendar
Organizer
Transmedia SF
Transmedia SF is a network of SF Bay Area media and start-up creatives who come together to develop our own projects, to promote and educate the world about transmedia storytelling, and to make San Francisco a center for transmedia production and education.
Pitch Perfect: Pathways to Funding