Pitch Night: Pitch to Band of Angels (150+ angels) and GWC Innovator Fund ($30MM)

Thursday, October 27, 2016 from 6:00 PM to 9:00 PM (PDT)
Event Details
The Pitch Night & Networking Event is an opportunity for startups to pitch a panel of investors and network with other startup founders and entrepreneurs.
You are invited to pitch to Peter Redford, investor at Band of Angels, and Ryan Baird, investor at the GWC Innovator Fund.
The Band of Angels includes over 150+ angel investors that have invested in 277 companies with 55 M&A exits and 10 IPOs. Sectors of interest include Software, Internet, Web Services, Semiconductor, Life Science, Biotech, Networking, Telecom, etc.
The GWC Innovator Fund is an early stage fund with $30MM under management investing in 30-40 startups a year. Investments include 3DR, Grub Market, Filld, Feelter, FieldIn Tech, InnaMed, Easy Carros, and others.
Food and beverages are provided.
Pitch slots are limited, so purchase your ticket now.
SPACE IS LIMITED. 
You must purchase a ticket to attend.

WHO SHOULD ATTEND:
Startup founders looking to raise funding.  This is an opportunity to pitch a panel of investors and receive constructive quality feedback specific to your company.  Also a great opportunity for any founder to fine-tune their pitch delivery for a specific time limit, gain further experience holding a mic and speaking in front of large crowds.
In addition, startup founders and entrepreneurs who are NOT ready to pitch are welcome to attend as audience members and watch.  This can be a highly valuable learning experience to better understand the pitch process and what investors look for, and learn from feedback given by the investor panel.  Then, apply these learnings to your own startup!


Other audience attendees can be angel investors looking for quality deal flow, skilled individuals looking to work with interesting startups or consultants providing value-add services to startups.


THE PITCH NIGHT FORMAT:
The Pitch Night event has a limited amount of pitch slots available, so purchase your pitch ticket now before they are all gone. Each startup will have 90-seconds to verbally pitch  the investor panel (no pitch deck).  Each investor on the panel will then provide feedback to that startup.


At the end of the event the investor panel will choose the best pitch of the night, who will receive one free demo/sponsor table ($75-$100 value) at one of our future events held within the next 30 days.


SPACE IS LIMITED. 
You must purchase a ticket to attend.


AGENDA:
6:00pm - 6:45pm – Registration, food and networking
6:45pm - 7:00pm – Sponsors & Demo Table mentions
7:00pm – 8:30pm – Startups pitch to the investor panel
8:30pm – 9:00pm – Meet the investors and network


SPACE IS LIMITED. 
You must purchase a ticket to attend.


INVESTOR PANEL: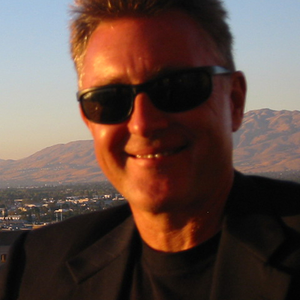 PETER REDFORD - Angel Investor at Band of Angels
Peter Redford is an investor at the Band of Angels venture capital fund, a veteran Silicon Valley tech CEO, Xerox PARC alumnus, and IP expert.
Peter's patents are licensed by most of the world's top computer, consumer-electronics and media companies, and are used everyday by billions of consumers worldwide.
As the inventor of the 2nd screen concept, now called AirPlay (used in AppleTV and other media players), Peter is often referred to as the "Father of the 2nd screen".
Peter's technology credits also include all of the original patents for AutoPlay(licensed for use in all DVD players, Blu-ray players, video game consoles and Microsoft Windows), the personal computer sound card (CreativeLabs),Flash (Adobe), the LeapPad (most popular toy ever sold), and one of the original patents for the graphical user interface (GUI).
Peter has a Masters in Electrical Engineering & Computer Science from the University of California, Berkeley.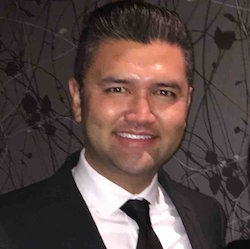 RYAN BAIRD - VC at GWC Innovator Fund
Ryan Baird is a serial entrepreneur, advisor, investor, speaker, and connector. He is currently a venture capitalist at the GWC Innovator Fund ($30MM fund) and Startup Manager for the G-Startup Worldwide.
GWC Innovator Fund makes 30-40 investments a year, while Ryan makes 2-6 personal investments per year.
Ryan is investor in Lyft, Palintair, Publish Brand, SPARE, among others.
He is also the cofounder of StartUpRising, an invitation community of influencers, thought leaders, innovators, changemakers, investors, and entrepreneurs who are challenging the status quo in the tech ecosystem.
Ryan's past professional experience includes finance, hedge fund management, proprietary trading, arbitraging volatility, corporate and business development, and e-sports/mobile gaming.
PARKING:
Free street parking: Abundant street parking is available for free after 6:00 p.m. in downtown San Jose. Streets closest to Founders Floor with free street parking are Santa Clara St., North Market St. and St. John St.
Free parking garage: Founders Floor will provide a 2 hour free parking voucher to the Market & San Pedro Square Parking Garage. This garage is only one block away from Founders Floor. It's located at 45 N. Market St., between W. Santa Clara St. and W. St. John St. Upon check-in at the Founders Floor event, make sure you ask for the 2 hour free parking voucher.


PUBLIC TRANSPORTATION:
VTA Light Rail is right outside our building, and runs every 20 minutes making public transportation fast and easy.  Both the Mountain View-Winchester and the Alum Rock-Santa Teresa VTA light rail stop at the Santa Clara Station(s) which is located just a block away.
SPONSORS:
Founders Floor - Co-working accelerator for startups and entrepreneurs. Office space, partnerships and funding.
SPONSOR OFFER: Free coworking day
Apply here: http://foundersfloor.com/freeday/
Lifograph - The encyclopedia of people and companies in Silicon Valley
Join Lifograph's FREE investor and startup community:
Have questions about Pitch Night: Pitch to Band of Angels (150+ angels) and GWC Innovator Fund ($30MM)?
Contact Founders Floor