Description
Pitch My Wallet is back in 2019 for its 8th edition !!!
We are very excited to hold this event at Wayra HQ, the most global, connected and technological open innovation hub in the world.

So get ready for Pitch My Wallet #8 !!
Pitch My Wallet is a series of pitching events where chosen founders pitch to a panel of experienced investors. Typically per event we choose four startups who are looking to raise £250k to £5m to pitch to four Venture Capitalists and Angel investors.

You can read more about our previous success stories and events here
The principle is simple:
We aim to host 4 pitches from 4 companies. Each company will pitch for 7-10 minutes followed by 5 minutes of Q&A from the panel. The panel consists of 4 experienced investors from leading Venture Capital funds and investment funds in the UK.
We have now a panel of four investors confirmed
Chris Corbishley MacBain from Forward Partners
Alexandre Leigh from Development Bank of Wales
Susan Lin from Felix Capital
Emma Steele from Ascension Ventures

At our last event we have hosted Forward Partners, Finch Capital, Talis Capital, NJF Capital, Mustard Seed, Oxford Capital, Ascension Ventures and more

Please note for this edition we have limited capacity of 80 attendees.
Pitch My Wallet is a great opportunity to network with like-minded entrepreneurs, meet investors and discover new ideas. And for those we are planning to raise funds, this is a good insights on what to expect and the challenge to face.

If you are interested to pitch your startup at our events please fill this form.

The Frog Valley team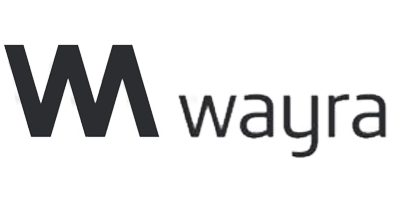 About Wayra:

Wayra is operating in 10 countries: Argentina, Brazil, Chile, Colombia, Germany, Mexico, Peru, Spain, the United Kingdom and Venezuela.
Their mission is clear, to connect innovators with Telefónica and generate joint business opportunities. They are the interface between Telefónica and entrepreneurial ecosystems across the globe because innovation makes good business sense.
Their unique offer includes: Partnerships (60), Investor Network, Wayra's investment (£50k), Coaches, Masterclasses, Telefónica business development, Dedicated mentors, 1:1 and Office space.
Organizer of Pitch My Wallet #8
Frog Valley is a leading Entrepreneurship and Venture Capital networking and events organisation in London.
Frog Valley has organised 100+ events since 2010, including: speakers panels of successful entrepreneurs, venture capitalists and thought-leaders, fundraising pitch sessions, workshops and bespoke events for entrepreneurs and investors; and also provides training, recruitment and custom services.
Established in 2010 with French origins, and a founding member of French Tech London, Frog Valley is now a fully international organisation, with more than 2,000 members from the global entrepreneurship, innovation and finance ecosystem of London, and beyond.
Frog Valley regularly collaborates with leading corporates, Venture Capital and Private Equity funds, Business Angel networks, accelerators and incubators, as well as leading business schools and universities.