Description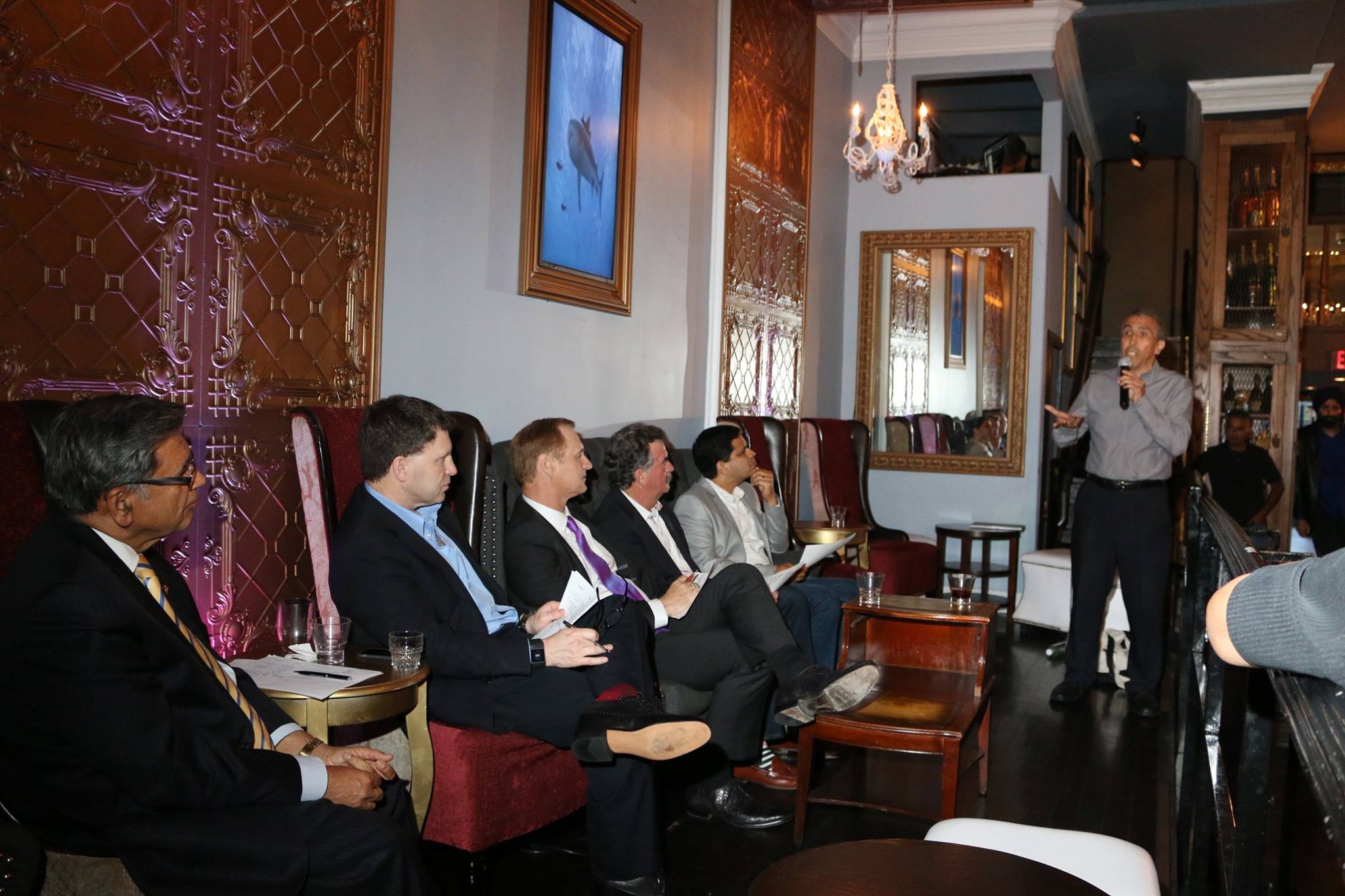 Seen in this picture from a prior Pitch Globally event, SV legends (from left), Vish Mishra (Clearstone VC+longterm President of TIECON), Roger Royse, Owner large Tech Law Firm, Royse Law, Bill Sautter (Galaxy VC +1st US employee of Business Objects which SAP acquired for $ 8 b), Roger King (Founder Bay Angels)
Welcome to Pitch Globally Sharktank Style -- Silicon Valley's most connected pitch and networking event where you connect with VCs, techies, mentors, and entrepreneurs.
Join us at 5.30 pm on Wed the 7th of March at Wework, Embarcadero 2 Embarcadero Center, San Francisco, CA 94111(2 blocks from Embarcadero Bart) and Pitch to a Panel of Silicon Valley Super-connectors, Network with Founders, VC's, Techies, and Mentors. Watch our recent video from a prior event where leading Tech celebrities and investors are interivewed. https://www.youtube.com/watch?v=o0hr_ikCVwg&sns=fb
The following are some of our recent panelists: Vish Mishra, Clearstone VC (former President of TIE); Roger Royse, owner large Tech Law firm(Royse Law); Robert Winter (40 exits); Jim Simmons (Simmons Goodspeed Ventures); Bill Sautter, Galaxy Ventures; Deepak Gupta; Bessemer VC & Accelerator Mentor of 500 Startups and Alchemist; Roger King, Bay Angels; President Emeritus of Sand Hill Angels; representatives from DNA Partners; Combustion Ventures; Draper; DFJ Nexus, etc.
Some of them will be on the Panel at this event as well.
Our Pitch tickets get sold out in advance. Any questions, feel free to email
Agenda:
5:30-6:00 pm: Registration.

6:00- 6.15 pm: Presentation by Gerry Baranano, Founder Tech Futures Group
6.30--7.30 pm: Startups Pitch to the Panel; brief Q&A after every pitch.

7.30 --8pm: VC's create the shortlist while the audience gets a chance to give 30 secs Elevator Pitches.

8 pm --- 9.30 pm After-Party at Shroeder's Bar nearby with further Networking
Our Refund Policy: Credit may be applied to a future event at the discretion of the Organizer.