Description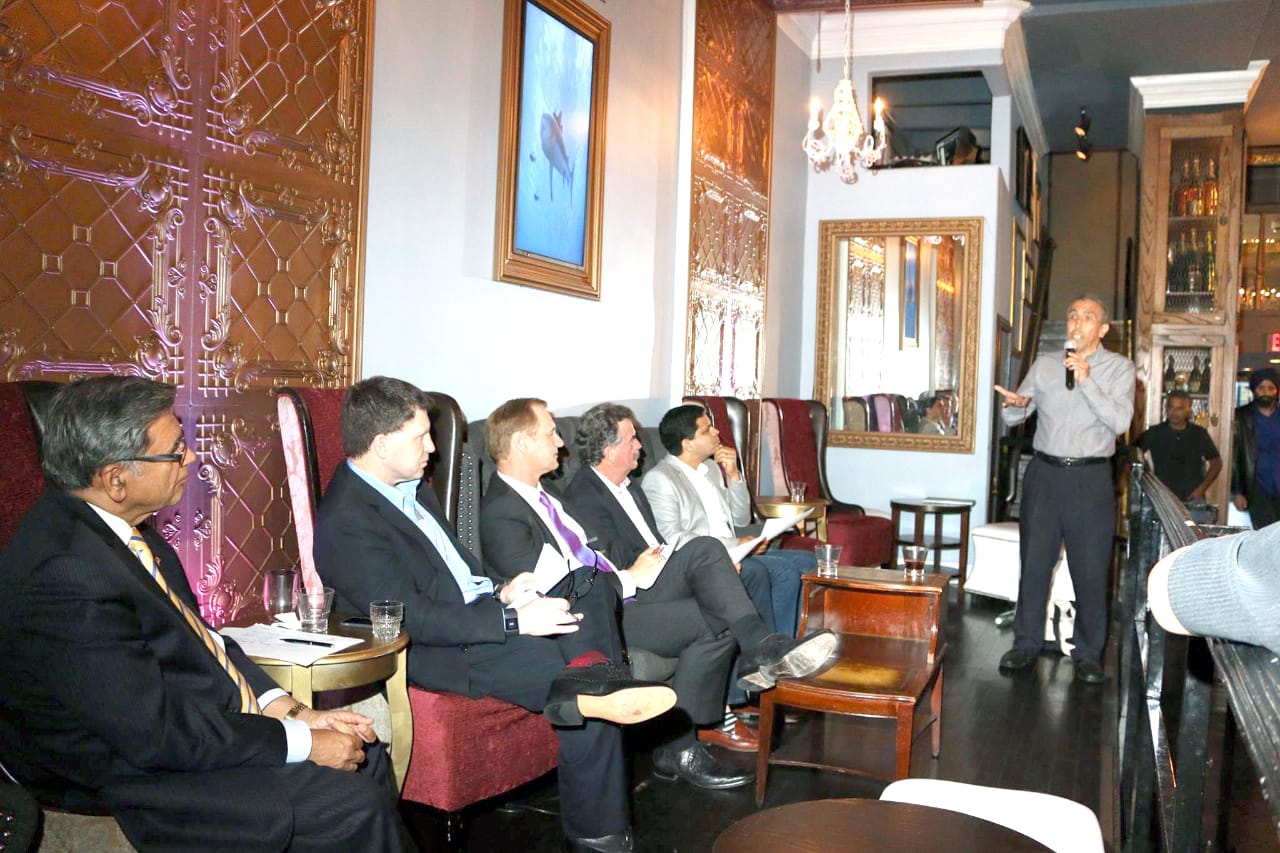 Seen in this picture from a prior Pitch Globally event, SV legends (from left), Vish Mishra (Clearstone VC+longterm President of TIECON), Roger Royse, Owner large Tech Law Firm, Royse Law, Bill Sautter (Galaxy VC +1st US employee of Business Objects which SAP acquired for $ 8 b), Roger King (Founder Bay Angels)
Experts speak on Silicon Valley Mindset : https://www.youtube.com/watch?v=OqYIMdC2mi0&t=134s
Welcome to Pitch Globally Sharktank Style -- Silicon Valley's most connected pitch and networking event where you connect with VCs, techies, mentors, and entrepreneurs. At this event, apart from leading investors, Dmitry Greshin on the Panel at the Sandhill Road office of his VC Fund, Greshin Robotics VC with after party at Hotel Rosewood next door. Dmitry took over as Chairman of Mail.ru https://en.wikipedia.org/wiki/Mail.Ru from his co-founder Yuri Milner, whose investment led to Facebook's success. Other Panelists include :
The legendary Vish Mishra, Clearstone VC, Former long term President of TIECON.
Robert Winter (Da Vinci Cap –40 exits, 10 IPO's),
Axel Tillmann,former CEO of $ 1 b fund of funds, f
Gideon Marks, Former CFO of 3 Nasdaq IPO's etc) Watch the video to learn about the format of this event. https://www.youtube.com/watch?v=pRI0bptrZr4&feature=youtu.be
Greg Fisher, Founder of www.hardwaremassive.com , world's largest Hardware Conference and Community will Speak on how startups can connect with investors around the world.
There will be investors in the audience.
Join us at 5.30 pm on Thursday the 29th Of October at Grishin Robotics, Sandhill Road, and Pitch to a Panel of Silicon Valley Super-connectors, Network with Founders, VC's, Techies, and Mentors.
Our Pitch tickets get sold out in advance. Any questions, feel free to email
startups@pitchglobally.com
Agenda:
5:30-6:30 pm: Registration&Networking.
6.30--7.30 pm: Startups Pitch to the Panel; brief Q&A after every pitch.
7.30 --8pm: VC's create the shortlist while the audience gets a chance to give 30 secs Elevator Pitches.

8 pm --- 9.30 pm After-Party at the adjacent Rosewood Hotel with further Networking
Our Refund Policy: Credit may be applied to a future event at the discretion of the Organizer.

www.instagram.com/pitchglobally
Silicon Valley in LA + Your City
https://www.youtube.com/watch?v=wBpvGUCunn4&feature=youtu.be