Description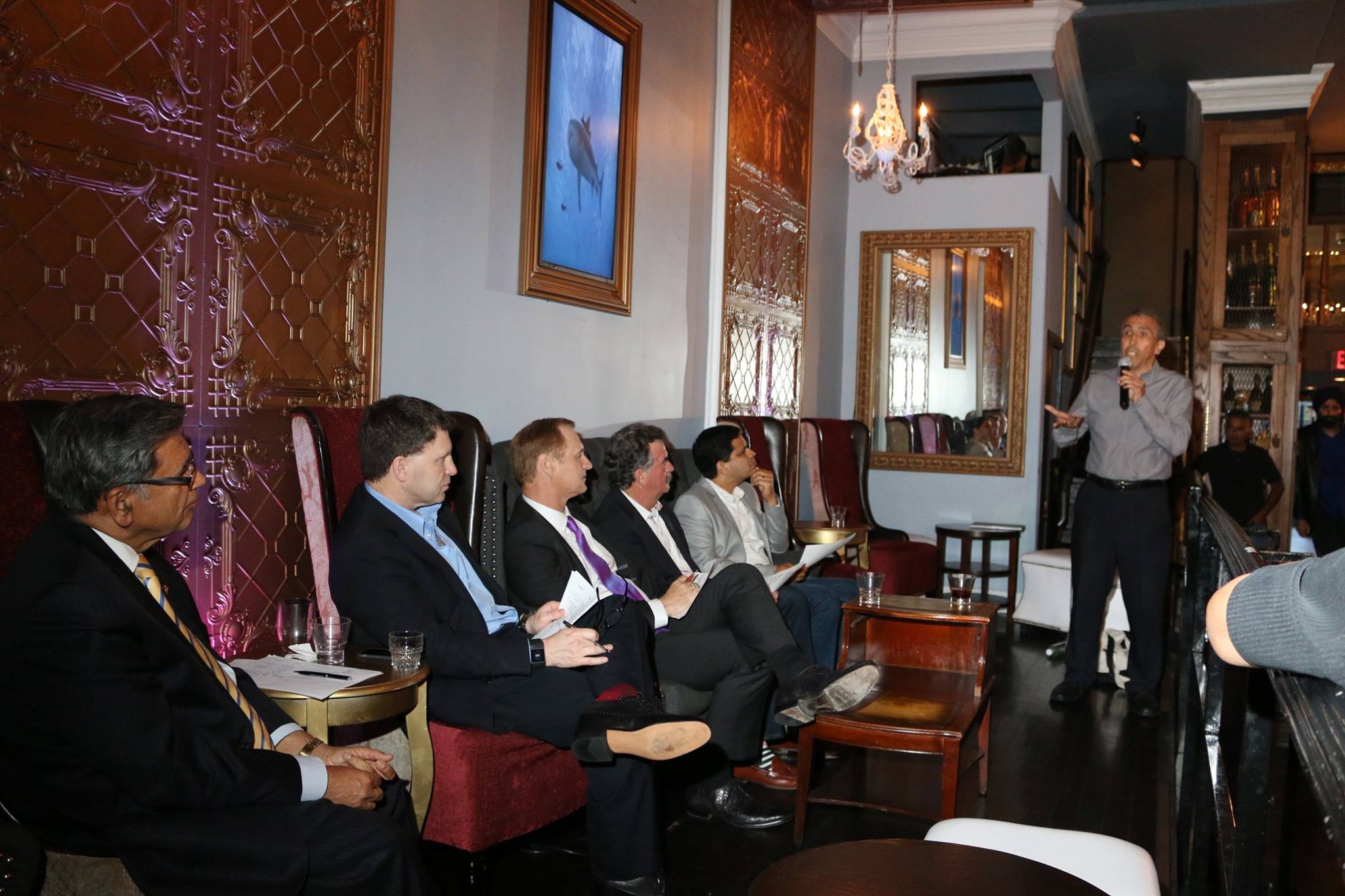 Seen in this picture from a prior Pitch Globally event, SV legends (from left), Vish Mishra (Clearstone VC+longterm President of TIECON), Roger Royse, Owner large Tech Law Firm, Royse Law, Bill Sautter (Galaxy VC +1st US employee of Business Objects which SAP acquired for $ 8 b), Roger King (Founder Bay Angels)
Welcome to Pitch Globally Sharktank Style -- Silicon Valley's most connected pitch and networking event where you connect with VCs, techies, mentors, and entrepreneurs. Pitch with very distinguished Panel of investors including:
Max Shapiro (Pitch force/original Keiretsu member), one of the biggest super-connectors in SV.
Alan Alden –Series A Capital; represents family offices from Middle East.
Aaron Michel—1984 ventures; former entrepreneur with exit.
Peter Henry—member of most major angel groups like Keiretsu and Stanford.
There will be investors in the audience.
Join us at 5.30 pm on Wed the 7th of March at Wework, Embarcadero 2 Embarcadero Center, San Francisco, CA 94111(2 blocks from Embarcadero Bart) and Pitch to a Panel of Silicon Valley Super-connectors, Network with Founders, VC's, Techies, and Mentors. Watch our recent video from a prior event where leading Tech celebrities and investors are interivewed. https://www.youtube.com/watch?v=o0hr_ikCVwg&sns=fb
The following are some of our recent panelists: Vish Mishra, Clearstone VC (former President of TIE); Roger Royse, owner large Tech Law firm(Royse Law); Robert Winter (40 exits); Jim Simmons (Simmons Goodspeed Ventures); Bill Sautter, Galaxy Ventures; Deepak Gupta; Bessemer VC & Accelerator Mentor of 500 Startups and Alchemist; Roger King, Bay Angels; President Emeritus of Sand Hill Angels; representatives from DNA Partners; Combustion Ventures; Draper; DFJ Nexus, etc.
Our Pitch tickets get sold out in advance. Any questions, feel free to email
Agenda:
5:30-6:00 pm: Registration&Networking.
6.15-6.25 pm: Our featured non-profit is United Religious Initiative (uri.org) whose Director of Institutional Advancement, Biff Barnard, Former Founder of boutique middle-market focused investment bank, Barnard/Montague, and past Chairman of the San Francisco Federal Reserve Bank's Business Advisory Council, will introduce us to URI.
6.30--7.30 pm: Startups Pitch to the Panel; brief Q&A after every pitch.


7.30 --8pm: VC's create the shortlist while the audience gets a chance to give 30 secs Elevator Pitches.

8 pm --- 9.30 pm After-Party at the nearby Hyatt Hotel with further Networking
Our Refund Policy: Credit may be applied to a future event at the discretion of the Organizer.

www.instagram.com/pitchglobally
GoodSocial is a new social platform that connects people with nonprofits in their community. Through a mobile app, users can find volunteer opportunities that match their social cause interests and activate personal networks to increase support and visibility for nonprofits. The SaaS backend gives nonprofits a robust tool to engage, manage and retain volunteers.