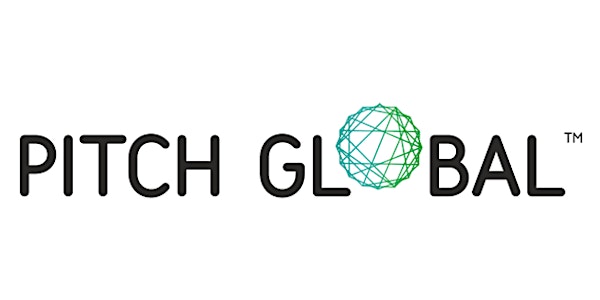 Pitch Global: Investors + UCB Students Register for Free
Watch Sr. SF Investors via Zoom+ Investor Meeting@UC Berkeley
About this event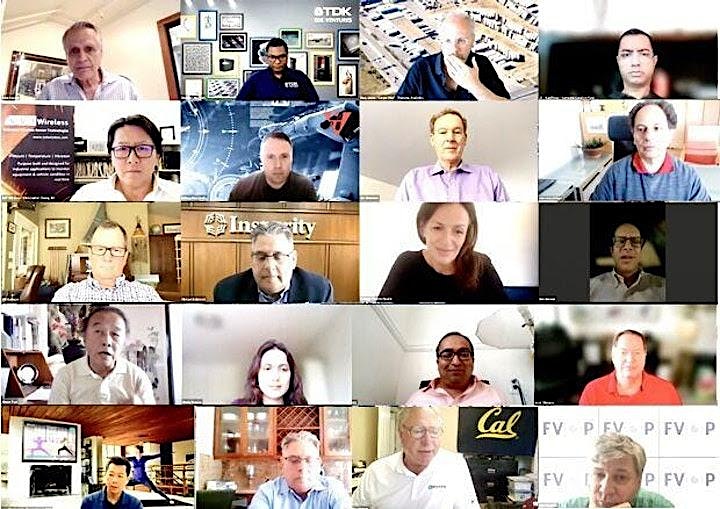 The above picture from our monthly UC Berkeley Global co-hosted event+ the quote below should give you an idea of what kind of investors you can meet at a Pitch Global virtual investor event every month;. We usually have 10 featured investors and another 15-20 unfeatured ones from thousands of investors in our network.
Berkeley Global and UC Berkeley Extension are thrilled to have hosted the 6th live online Pitch Global event of 2021 last Friday. A warm thanks to Kaustav Chaudhuri (KC Wisdom) & Axel Tillmann for this great event! Another warm thanks to Benjamin (BΞN) Narasin, General Partner –(who just spun out Tenacity Venture Capital with backing from leading VC firm NEA where he was long term Partner), for sharing so much with us, as well as our investors-judges-mentors for sharing their feedback, perspectives, & insight & for mentoring the startups after the event: Andrew Maywah (TDK Ventures), Sheila Proeve(Stanford Angels″ Row Ventures), John Ricci(US Angels+Harvard Angels+Keiretsu Forum), Steve Tsai (IPO Group), Nathan Pascarella(Hypertherm Ventures), Jonathan "JC" Charles (Samsung Catalyst Fund), Jim Simmons(Caltech Angels+Simmons Goodspeed VC) , & again, Ben, KC and Axel. Congrats Cargo Chief (Russell Jones), Telemetrak (Erik Eklund), 11Sight (Aleks Gollu), Moby Corp (Bill Kallman), Koopid (Venkatesh Krishnaswamy), SST Wireless Inc. (Christopher Chong), TuringSense (Joe Chamdani), Insynctive, Inc. (Gary Goldstein), Nanovista Inc. (Anton Neschadim), AirLocker (Tom Corder) and ForwardVue Pharma (Alan Franklin).
-----Nadege Thorez, Director of Custom Programs, UC Berkeley Global.
The deadline for application is 14 OCT 2021.
Pitch Global has been matching global entrepreneurs with Silicon Valley investors for years in curated, shark tank-style events. Join us for this virtual pitch session where you'll see the pitches and the questions, tips and invaluable feedback investors give them.
Agenda:
9:00 to 9:10 AM: Opening remarks from UC Berkeley Global and Pitch Global.
9.10 to 9:30 AM : Keynote: There will be a keynote on "There will be a keynote on TO BE ANNOUNCED
9.30 - 9.50 AM: Introductions of featured judges, all VCs and CVCs.
9.50—10.50 AM : Tech startups give 8-minute pitches about their innovation and funding needs to our panel of featured judges.
If you are a global entrepreneur and want to Pitch to some of the most well connected Investors in the Silicon Valley eco system via zoom, here is your chance. Register to Pitch here.
Any questions? Write to startups@pitchglobal.com