Description
Only 10 Spots Available
Hosted by Pitch Genius at WeWork Culver City
The purpose of this workshop is to educate you about investors, fundraising, and how to make a successful pitch. We're going deep into the investors' mind to understand how they analyze startups for investment. Through a slide-by-slide explanation of an investor pitch deck, learn what turns investors on, what turns them off, and what investors abhor when founders are pitching them.
The best part is, we've invited an early-stage investor to join the workshop so they can tell you their perspective first-hand. Here's your chance to sit down with a real LA-based investor, in an intimate setting, and LEARN.
You can't miss this...
WHO SHOULD COME? Founders at any stage of their startup process (Ideation, Pre-Launch, Post-Launch, Pre-Raise, Mid-Raise, etc.) This workshop is useful for all founders, regardless of industry, who are curious about fundraising, investors, and how to make an effective pitch.
Guest Investors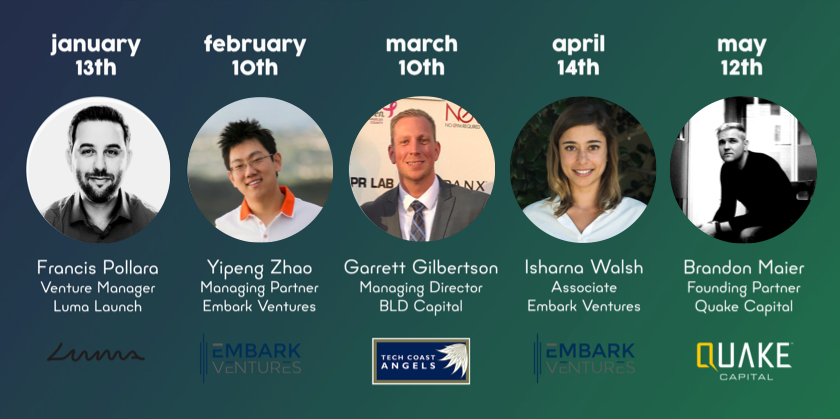 To give you an idea of the amazing things our sponsors plan to offer attendees...
Pitch Genius Pitch Deck Workbook (go home after this workshop and create your investor deck!)
30min Free Consult with a Pitch Deck Specialist
Free Audio Copies of Startup Checklist by David S. Rose (Angel Investing Expert)

15% Discount on Gust Launch Services
10% OFF Pitch Genius Design Services
1 Day Pass to WeWork
Event Schedule
9:30 am Breakfast & Networking
We know it's Saturday so just get out of bed, brush your teeth, put some clothes on and we'll have your morning coffee & healthy breakfast ready for you. Bagels are healthy, right?
10:OO am Pitch Genius Workshop
Let's get deep into the investor's perspective. Workshop promptly begins at 10:05 am.
11:15 am Q&A with Expert Investor Guest
Here's your opportunity to connect with an investor and ask them any and all burning questions you have.
12:00-12:30 pm More Networking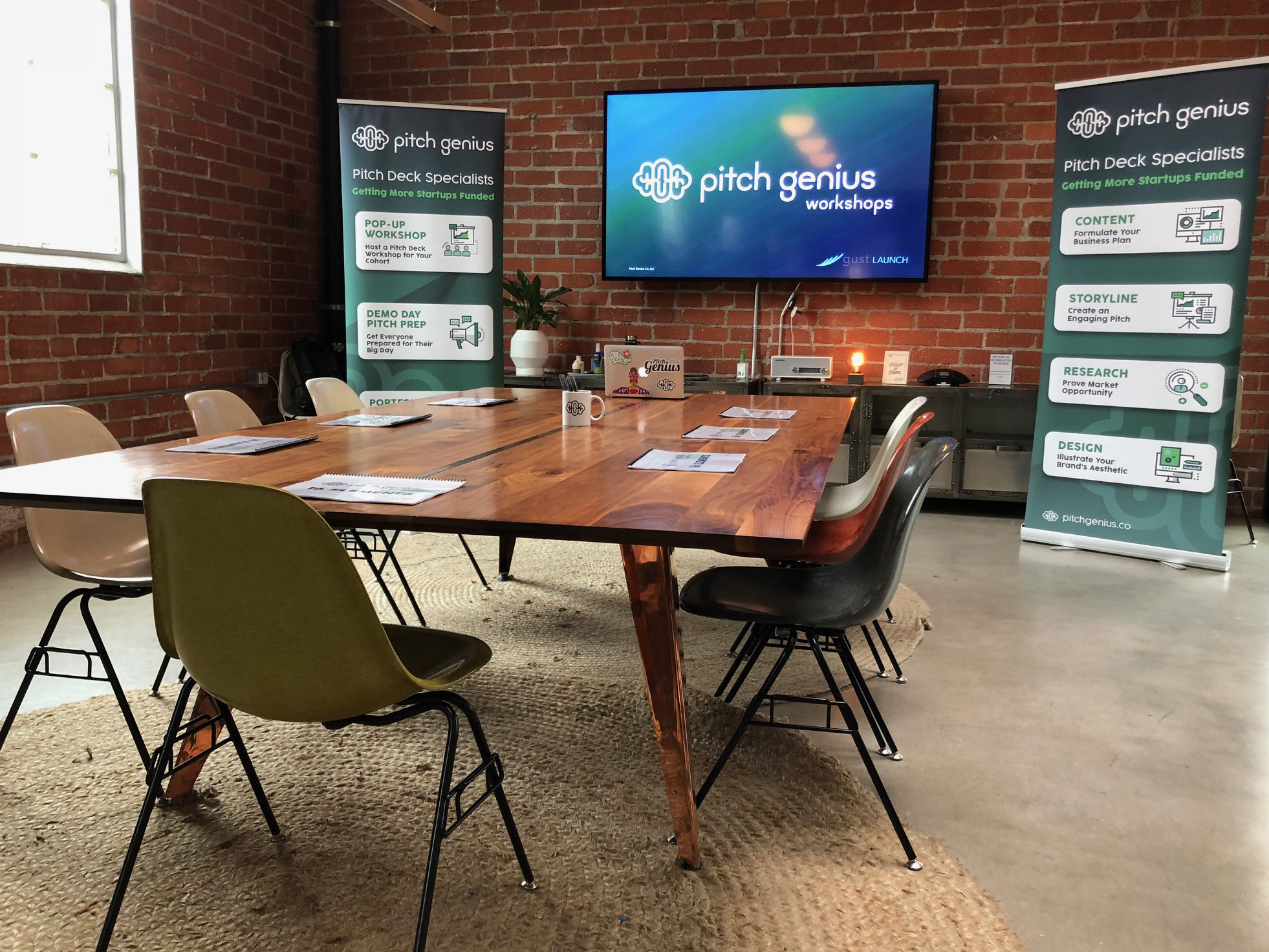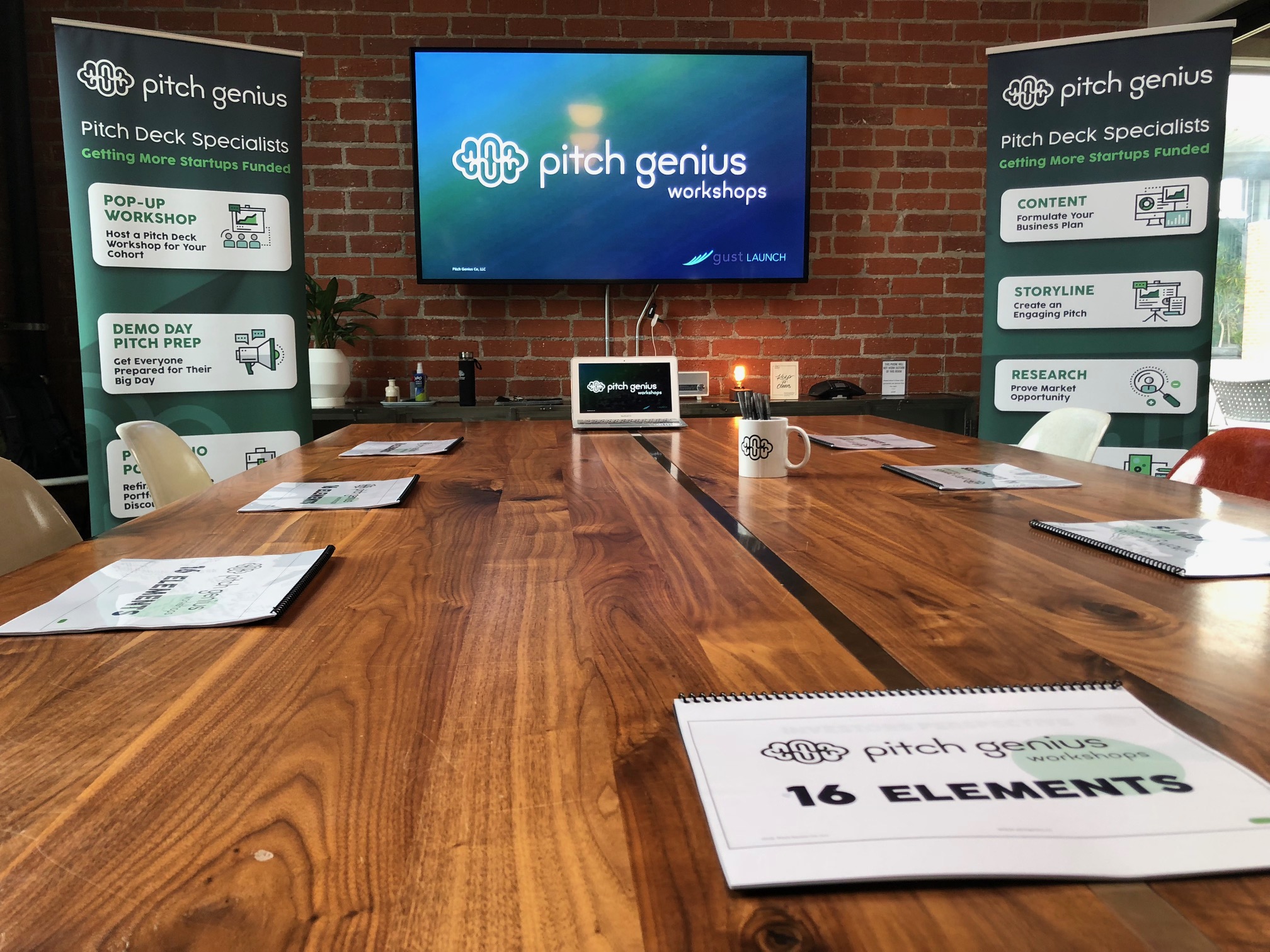 FAQs
What are my transportation/parking options for getting to and from the event?
Free Parking (RECOMMENDED)
WeWork Culver City has about 25 free parking spaces surrounding the building. Parking in "Reserved" spots is allowed on the weekends. We encourage attendees to carpool.
Jefferson Lot, Behind the Building
Day Rate: $2/20 min $6/hour for first 2 hours $18/day
Metro Parking Lot, Jefferson & La Cienega (RECOMMENDED)
Day Rate: $3 for 24 Hours. You need a Metro Tap Card to park in this lot, and it is a ~ 2-minute walk down the bike path along the Expo Metro Line
Expo Metro Line (Exit Jefferson/La Cienega)
About a 2 minute walk down the bike path along the Expo Metro Line. After you pass the Public Storage units along the green gate, go through the first opening within the gate...if you look ahead, you will see WeWork.
What should I bring to the event?
Laptop, Notepad, Pen, Existing Pitch Deck, Business Cards & Smiles. Keep in mind; you'll have space in the workbook we provide you to write down notes.
How can I contact the organizer with any questions?
Email Jasmine Foroutan at jasmine@pitchgenius.co
What's the refund policy?
Refunds: Up to 1 day before the event.