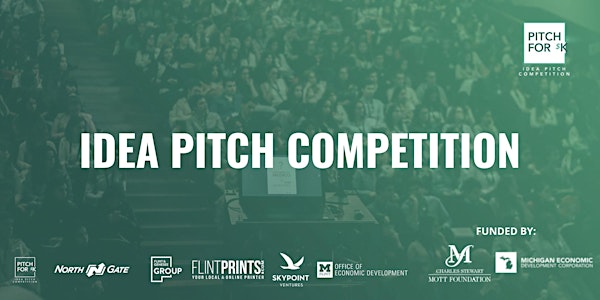 Pitch For $K Idea Pitch Competition
Idea Pitch Competition
About this event
Join us to hear the amazing new ideas Flint has to offer in our 7th Idea Pitch Competition! This event will be held on Thursday, August 5th, 2021 at 5:30pm. Register for FREE now! You will receive, by email, the link to view the presentation as well as the link to vote.
These ideas could change the world. Experience the people of Flint and Genesee bring inventions and concepts come to life. You'll never know how these new ideas could help others until you witness it yourself.
For more information, please visit thepitch4k.com.