Pitch Event & Investor Panel Discussion w/ Shasta Ventures, Garage Tech Ventures & Venrock

Thursday, June 8, 2017 from 6:00 PM to 9:00 PM (PDT)
Event Details

Please join us Thursday, June 8 at 6:00 p.m. for a special Pitch Event and Investor Panel Discussion with prominent VC firms Shasta Ventures, Garage Tech Ventures and Venrock.

Selected companies will have 5 minutes to pitch their company to the investor panel, followed by questions and feedback. The event will start out with a round-table discussion where our investors will talk about the fundraising process and what it takes to successfully raise funding.

Whether you are attending as an audience member or have been selected to pitch to the investor panel, this is a great opportunity to learn from quality investor feedback and insight, and connect with these well known VC firms.

Our investor panelists are:

Steve Goldberg is a Partner at Venrock, and focuses on IoT, connectivity and robotics. Venrock has been backing world class entrepreneurs for decades, and has recently raised $450 million in their 8th fund.
Bill Reichert is Managing Director at Garage Technology Ventures, an early stage VC firm, along with business partner Guy Kawasaki of Apple fame and author of the best selling book, "The Art of the Start." Pandora and Simply Hired are just some of the many exits for Garage Tech Ventures.

Nitin Chopra is a Principle at Shasta Ventures, focusing on enterprise, mobile and cloud applications. Shasta Ventures has invested in well known companies such as Nest, Mint, Dollar Shave Club and Canva among many others.
To submit your company for consideration, email your pitch deck in a PDF format to pitchevent@foundersfloor.com for review and a chance to pitch to the investor panel. You will be notified at least two days before the event as to whether or not your company has been selected to pitch to the investor panel.

Seats are limited so purchase your ticket now. This is an event you do not want to miss!

Food and beverages are provided.
---
WHO SHOULD ATTEND
Startup founders looking to raise funding. This is an opportunity to pitch a panel of investors and receive constructive quality feedback specific to your company.
In addition, startup founders and entrepreneurs who are NOT ready to pitch are welcome to attend as audience members and watch. This can be a highly valuable learning experience to better understand the pitch process and what investors look for, and learn from feedback given by the investor panel. Then, apply these learnings to your own startup!
---
---
AGENDA
6:00 pm - 6:45 pm – Registration, food, and networking
6:45 pm - 7:00 pm – Sponsors & Demo Table mentions
7:00 pm – 8:30 pm – Round-Table Discussion, Startups pitch
8:30 pm – 9:00 pm – Meet the investors and network
YOU MUST PURCHASE A TICKET TO ATTEND.
---
INVESTOR PANEL: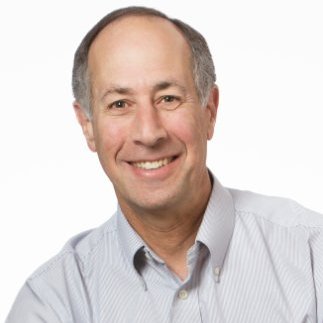 Steven Goldberg
Partner
Venrock
Steve joined Venrock in 2009 after having been CEO of several early stage companies including DataRunway, Vidient, Arcwave and CoWave Networks. Prior to that, he was Vice President of Research and Development at Nokia Internet Communications and Vice President and General Manager of the Wireless Communications Division at Cylink Corporation. Steve also held senior management and engineering positions at Trimble Navigation and Hewlett Packard. At Venrock, Steve focuses on investments in connectivity, M2M/Internet of Things, robotics and embedded systems. He currently sits on the Board of Directors of Asoka, FutureDial, Red Seal, and Quantenna Communications. Previous board seats include Canesta (Acq by Microsoft), Kineto Wireless (Acq by Taqua), Newport Media (Acq by Atmel), and Teranetics (Acq by PLX Technology).
Steve received his B.S. and M.S. in Electrical Engineering from Washington University and his Ph.D. in Electrical Engineering from the University of California, Santa Barbara.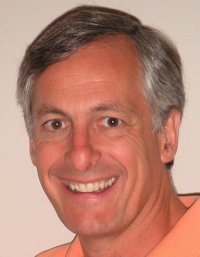 Bill Reichert
Managing Partner
Garage Tech Ventures
Bill Reichert has over 20 years of experience as an entrepreneur and operating executive. Since joining Garage in 1998, Bill has focused on early-stage information technology and materials science companies. He has been a board director or board observer at CaseStack, WhiteHat Security, ClearFuels Technology, Simply Hired, MiaSole, D.light Design, ThermoCeramix, and VisaNow, among others. Prior to Garage, Bill was a co-founder or senior executive in several venture-backed technology startups, including Trademark Software, The Learning Company, and Academic Systems. Earlier in his career, he worked at McKinsey & Company, Brown Brothers Harriman & Co., and the World Bank. Bill earned a B.A. at Harvard College and an M.B.A. from Stanford University. He was a founding board member and a Chairman of the Churchill Club, and a Board Member of the Silicon Valley Association of Startup Entrepreneurs. Currently he is the Chairman of the Small Fund Roundtable of the VC Taskforce and a member of the Council on Foreign Relations in New York.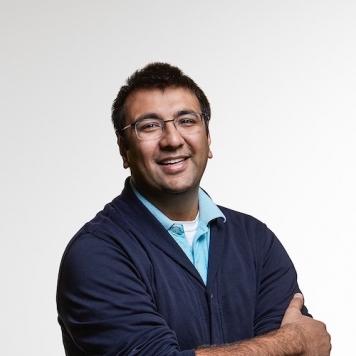 Nitin Chopra
Principle
Shasta Ventures
Nitin has lived and worked in Canada, Germany, USA and India, and has conducted business globally. In his role as a product manager in BlackBerry's enterprise software team, Nitin engineered relationships with leading software vendors and drove products from concept to launch. During his years in Germany, Nitin built a distribution channel for BlackBerry's Unified Communications product with channel partners across Europe and Asia-Pacific. Prior to that, Nitin also worked in product marketing at a semiconductor company, PMC-Sierra.
Nitin earned an MBA from Kellogg School of Management at Northwestern University and Bachelor of Engineering in Electrical Engineering from McMaster University. Nitin is an avid hiker and has had the privilege of hiking mountains in North America, Europe and Asia.
---
PARKING
Free street parking: Abundant street parking is available for free after 6:00 p.m. in downtown San Jose. Streets closest to Founders Floor with free street parking are Santa Clara St., North Market St. and St. John St.
Free parking garage: Founders Floor will provide a 2-hour free parking voucher to the Market & San Pedro Square Parking Garage Located only a block away from Founders Floor at 45 N. Market St., between W. Santa Clara St. and W. St. John St. Make sure you ask for the 2-hour free parking voucher when check-in. 
---
PUBLIC TRANSPORTATION
VTA Light Rail is right outside our building! VTA runs every 20 minutes making public transportation fast and easy. Both the Mountain View-Winchester and the Alum Rock-Santa Teresa VTA light rail stop at the Santa Clara Station(s) which is located just a block away.
---
SPONSORS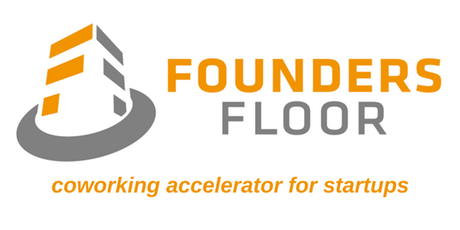 Founders Floor - Co-working accelerator for startups and entrepreneurs. Office space, partnerships, and funding.
SPONSOR OFFER: Free coworking day
Apply here: http://foundersfloor.com/freeday/
Have questions about Pitch Event & Investor Panel Discussion w/ Shasta Ventures, Garage Tech Ventures & Venrock?
Contact Founders Floor