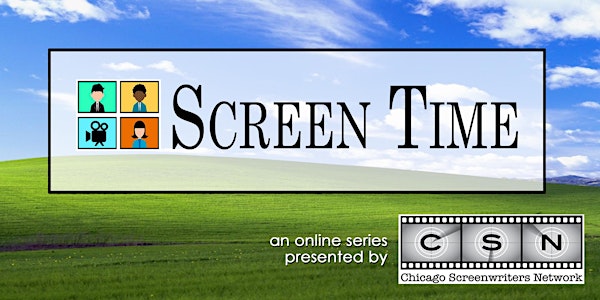 Pitch Documents for Television Shows (and Movies too)
ONLINE TALK: TV writers don't pitch pilot stories when they pitch TV shows, they pitch the show. Let's explore how!
Refund Policy
Contact the organizer to request a refund.
About this event
TV executives are less concerned about a pilot story and more concerned about does the idea make for a great show -- either an open ended amount of episodes with new stories walking in the door every episode, or in the case of a limited series, a show that will cause people to tune in from beginning to end.
An exciting well-written pitch document about the idea for the show is necessary, and can be used as a calling card for your show — either as a one-pager or in a longer form, or it can be adapted into 1—30 minute verbal pitches.
Join our special guest Mary Ruth Clarke as we discuss the necessary ingredients for an effective pitch document and look at a few that have gone on to become hit TV shows. There is also a trend with screenwriters creating pitch documents for their screenplays, so you can bet we'll cover that as well.

ABOUT MARY RUTH CLARKE
Mary Ruth Clarke co-wrote and starred in the original "Meet the Parents" and co-adapted it into the blockbuster version, starring Robert De Niro.
Her dramedy teleplay "Broadway, Ohio" is under a short option, and has also advanced to the second round at the Sundance Episodic Lab 2020. Her comedy screenplay "Alice and Celia and Whatever It Takes" was a finalist for the Lit Laughs Comedy Film Festival. Her play "Bonhoeffer's Cost" finished a run at The Agape Actors Co-op in Austin, Texas and has been produced at the Beacon Theater in Philadelphia, and the Provision Theater in Chicago. Agape also produced her farce "Suffer The Long Night," co-written with her "Meet The Parents" partner, Greg Glienna. "Suffer The Long Night" was also produced in Los Angeles at Meta Theater. Her solo performance, "I Could Kill Him For Dying," ran at Three Cat Productions in Chicago. Her play "Zap: An Unauthorized History of the Microwave Oven" has been produced five times around the country. Her almost one-woman musical, "Fay Burns!" had a recent 28 Hour Workshop. Recent Saturday Series staged readings include her teleplay "Broadway," and her play "Right In Front of Us."
Mary Ruth is a screenplay consultant for clients in LA and Chicago, and she has critiqued about a gazillion plays and screenplays. She is a Resident Playwright at Chicago Dramatists, where she teaches screenwriting and TV writing, and also teaches screenwriting at Story Studio. She's a regular guest lecturer at the Chicago Screenwriter's Network and the Off Campus Writer's Group. She's been a guest artist at the Chicago Independent Film Project, Renaissance Theaterworks Milwaukee, and the Michigan City library. She is a member of the Writer's Guide of America East and the Dramatists Guild.
~~~~~~~~~~~~~~~~~~~~~~~~~
ADMISSION
FREE for CSN Members
Pay-What-You-Can Donation for Guests
HOW DO I JOIN THE EVENT?
Guests will receive an invitation email with a URL link to the virtual event space. The link will go live roughly 10 minutes before the start of the talk. You can use Zoom on your phone or tablet (download via Apple or Android store), or your computer via Zoom.us. You do not have to activate your webcam or microphone to RSVP.
Everyone uses different devices, different platforms and different providers. While we can't diagnose your technical difficulties, we can offer some a pair of links [here and here] of helpful tips when using Zoom.