Description
Starta Accelerator is hosting a Startup Pitch Contest every Friday followed by networking at our office.
Agenda:
4:00 - 5:00 pm - Pitch Session: elevator (1 min) pitches from Starta Accelerator batch companies with short feedback and questions from the judges + opportunity for other startups to pitch and get feedback (with Startup Pass)
5:00 - Networking

Judge Panel:
Andrey Alekhin, entrepreneur
Andrey has been a successful entrepreneur for 20+ years. Most notably, he was the founder and CEO of Apogey Metal a Russian metals company that reached $200M+ in annual revenue before acquisition by Africa Israel Investment (AFIL: Tel Aviv). He also co-founded LendLine - a while-label loan origination platform for community banks and credit unions. He has an MBA from Booth, University of Chicago.
Ihar Mahioniouk, software engineer in Facebook, Angel Investor
Software Engineer / Team Lead with a broad skillset on both technical and product side.
Leading projects: strategy, cross-team collaboration, prioritization, teamwork, architecture, product.
*We charge small ticket fee just to filter only serious registrations and make sure you will actually come
Pitching startups: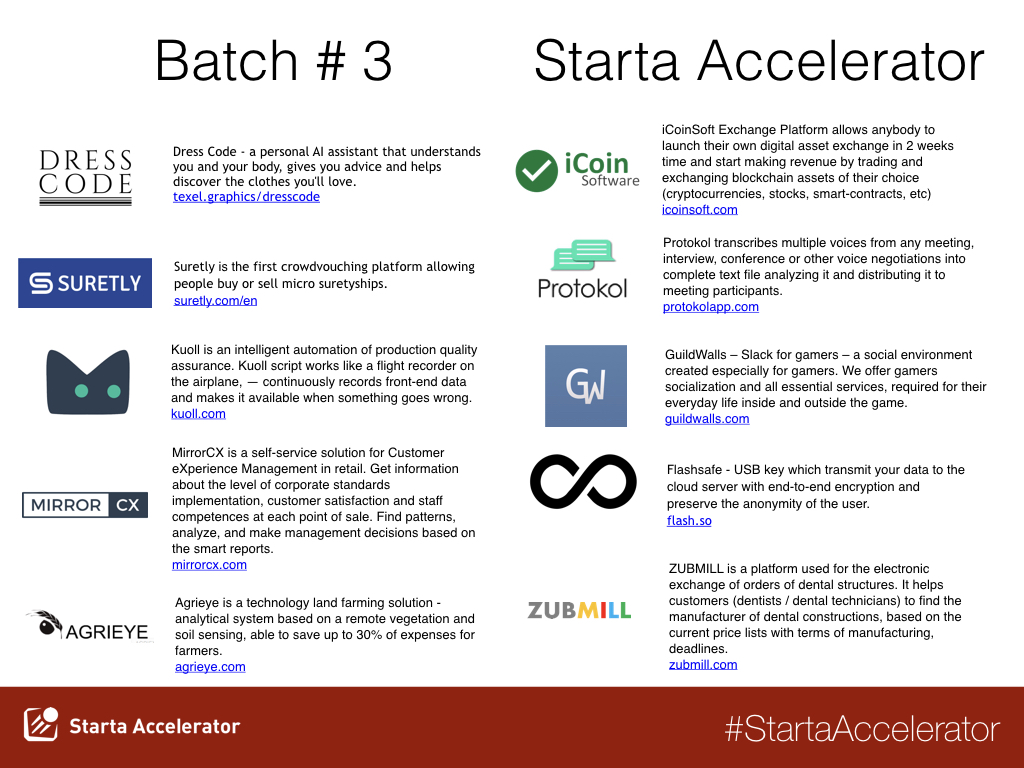 To connect with us please contact us via www.startaaccelerator.com
Starta Accelerator launched the third batch of startups with East European R&D roots that are joining the acceleration program for an opportunity to gain traction and raise next round of funding in the United States. These companies were selected from the hundreds of applications. Only the best candidates with frontier technologies, traction in Europe and global product potential have been accepted.