Pitch Contest for the 4th Edition of Venture Leaders in China
Description
For the 4th time, the venture leaders China will come to Shanghai. The annual Pitch Contest will take place into the XNode premises at Jing'An Space.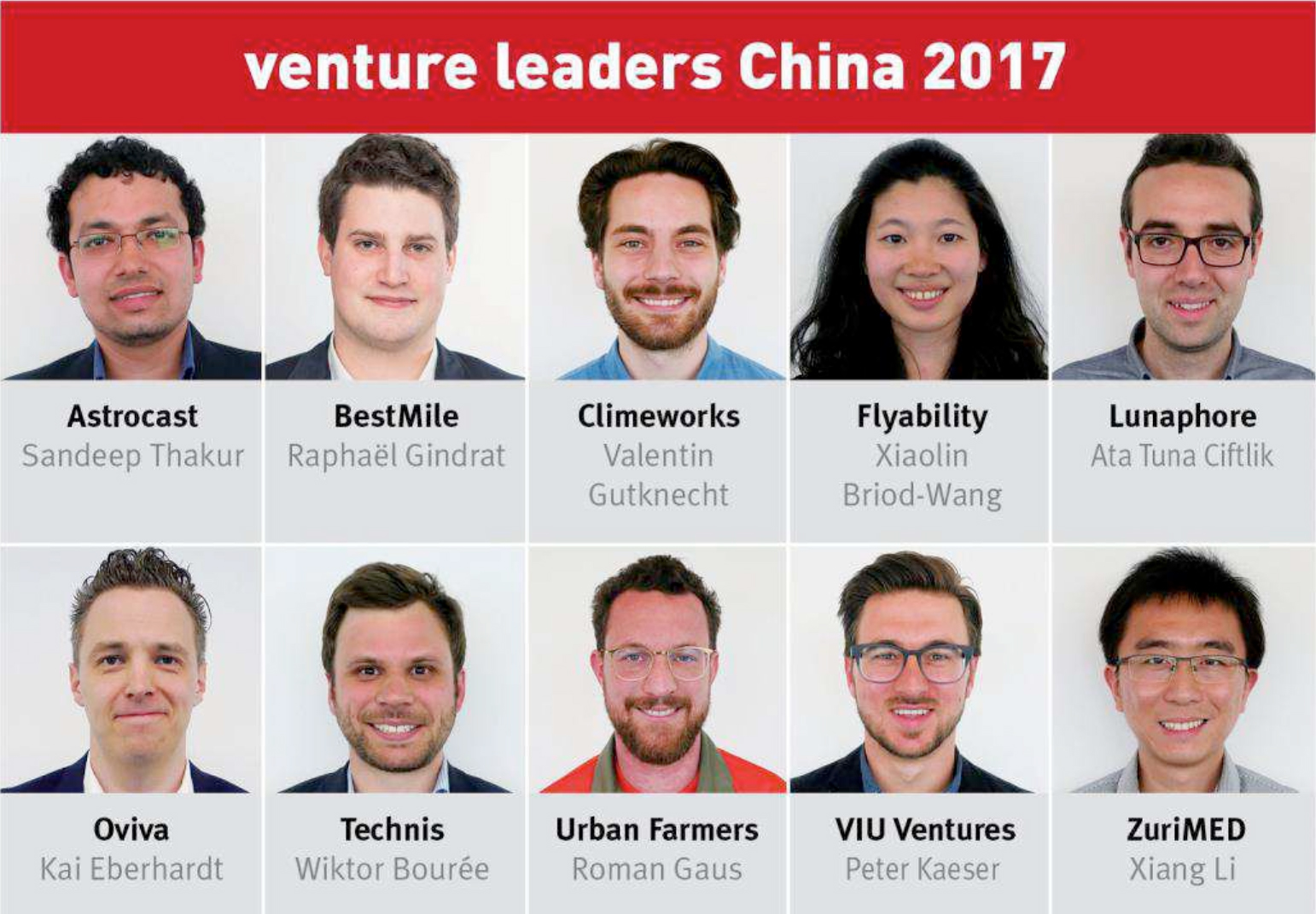 Astrocast, Sandeep Thakur, Global Head of Business
Network of Nano-Satellites providing global M2M and IoT communication service.
BestMile, Raphael Gindrat, CEO
Enabling mobility providers to deploy, operate and scale innovative and efficient transportation systemsleveraging shared autonomous vehicles.
Climeworks, Valentin Gutknecht, CBDO
Built and operates the world's first commercial direct air capture plant, removing 900 tons of CO2 from ambient air per year.
Flyability, Xiaolin Briod-Wang, General Manager APAC
The product Elios, the world's first callisto -tolerant UAV, can fly in any hazardous places where no others can.
Lunaphore, Ata Tuna Ciftlik, CEO
Building a tumor analysis platforms performing immunohistochemistry based on a microfluidic technology.
Oviva, Kai Eberhardt, CEO
Oviva is a digital health solution for medical nutritional therapy, with proven superior outcomes to traditional approach.
Technis, Wiktor Bourée, CEO
Creating a flooring capable of sensing, recognizing and predicting all events.
Urban Farmers, Roman Gaus, CEO
A global solution for local food production. Access to healthy food has never been so close.
VIU Ventures, Peter Kaeser, CEO
VIU prescription glasses and sunglasses unite brilliant design with a transparent manufacturing process and fair prices.
ZuriMED, Xiang Li, CEO
The Bone-Tendon-Bone(BTB)-Conversion-Kit™ is an innovative medical device for human ACL reconstruction with accelerated graft to bone attachment.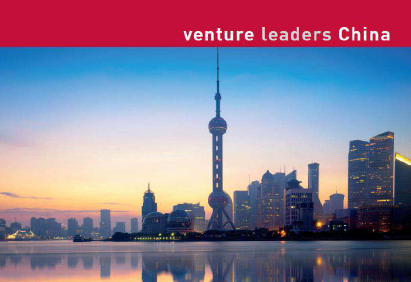 About venture leaders
Every year, venturelab selects the venture leaders teams, a selection of the most promising Swiss-based startups, for an international business development boosting program. The ten winners (the ͞Swiss Startup National Team͟) travel to Shanghai, Beijing, Shenzhen and Hong Kong, where they attend a unique entrepreneurial and business development program. Organized in partnership with swissnex China, venture leaders consists of numerous opportunities for face-to-face discussions with leaders of the high-tech community. It offers a focused and intense program designed to provide participants with a maximum impact on their personal, business and network development. Alumni comprise high-flying startups such as Lemoptix (acquired by Intel), Faceshift (acquired by Apple), Composyt Light Labs (acquired by Intel), or L.E.S.S. optics (#1 of the Top100 Swiss startups 2016), and many more.