Description
Trashy start-ups pitch their business ideas and compete for a $5000 cash prize.
Attendees participate by watching pitches and voting on the startup they believe demonstrates the greatest waste diversion business opportunity. The pitch with the most votes takes home the cash.
By bringing people together to TALK TRASH, we hope to continue to build a community of individuals, organizations, and companies that are dedicated to developing environmentally responsible solutions to urban waste management.
Beer and wine will be available, suggested CASH $5 donation/drink
Schedule:
6-7pm Doors open for social happy hour
7pm event begins
7-7:25pm expert panel
7:30-8:45pm Pitches (includes 10 min bar intermission)
8:45pm Audience questions
9pm Audience voting
9:15pm Winner annoucement
9:25-10:30pm Optional networking


Pitches will be made by the following orgs:
$15 Early Bird tickets till 1/31
$20 tickets after 1/31 and $20 tickets sold at the door.
Snacks, wine and beer will be available, $5 suggested donation per drink (CASH ONLY).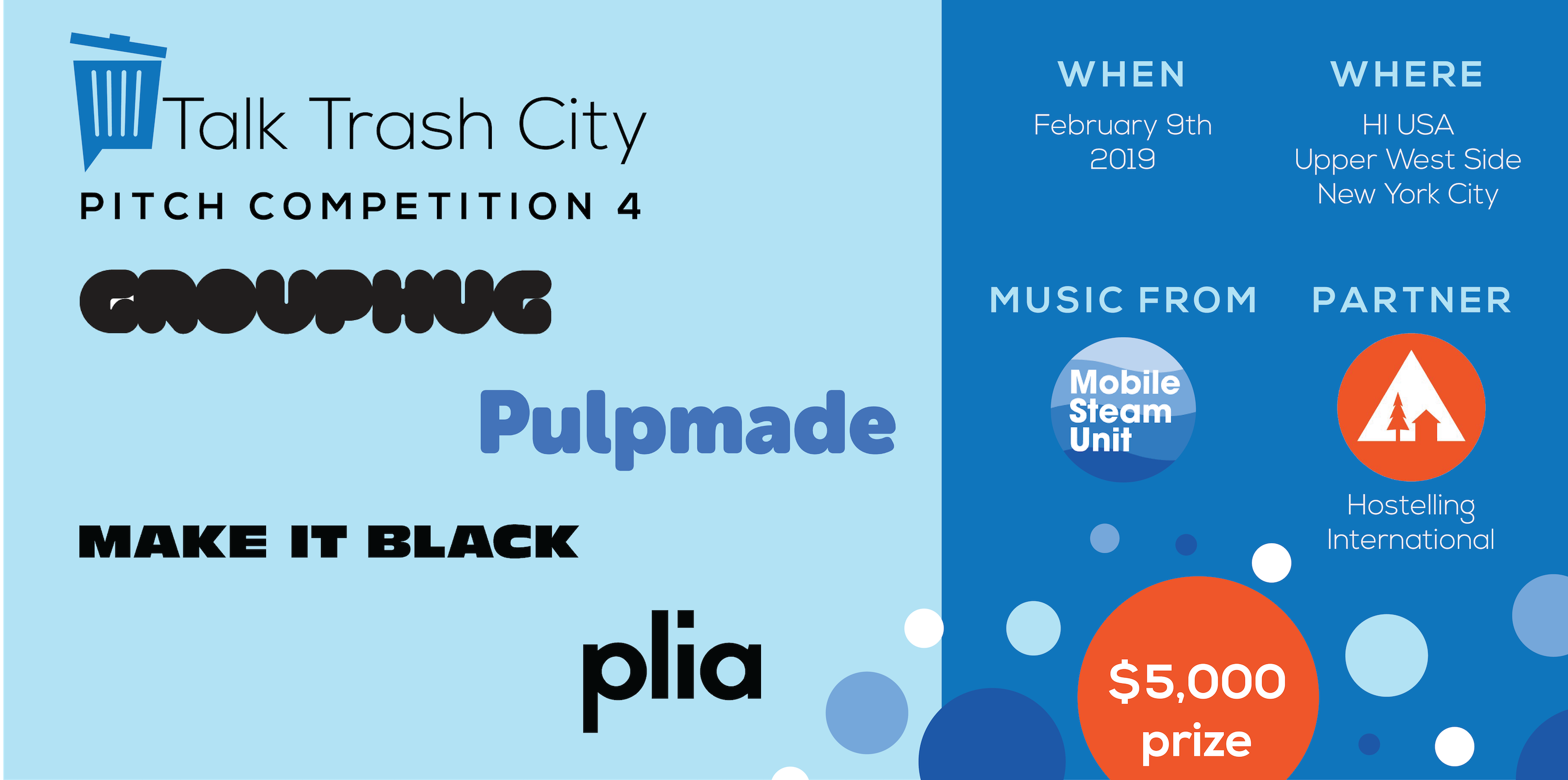 ---


Talk Trash City is looking for sponsors!
Please read more, and contact TalkTrashCity@gmail.com to learn more. Donations can be submitted through NYCharities.org
Sponsorship Tiers: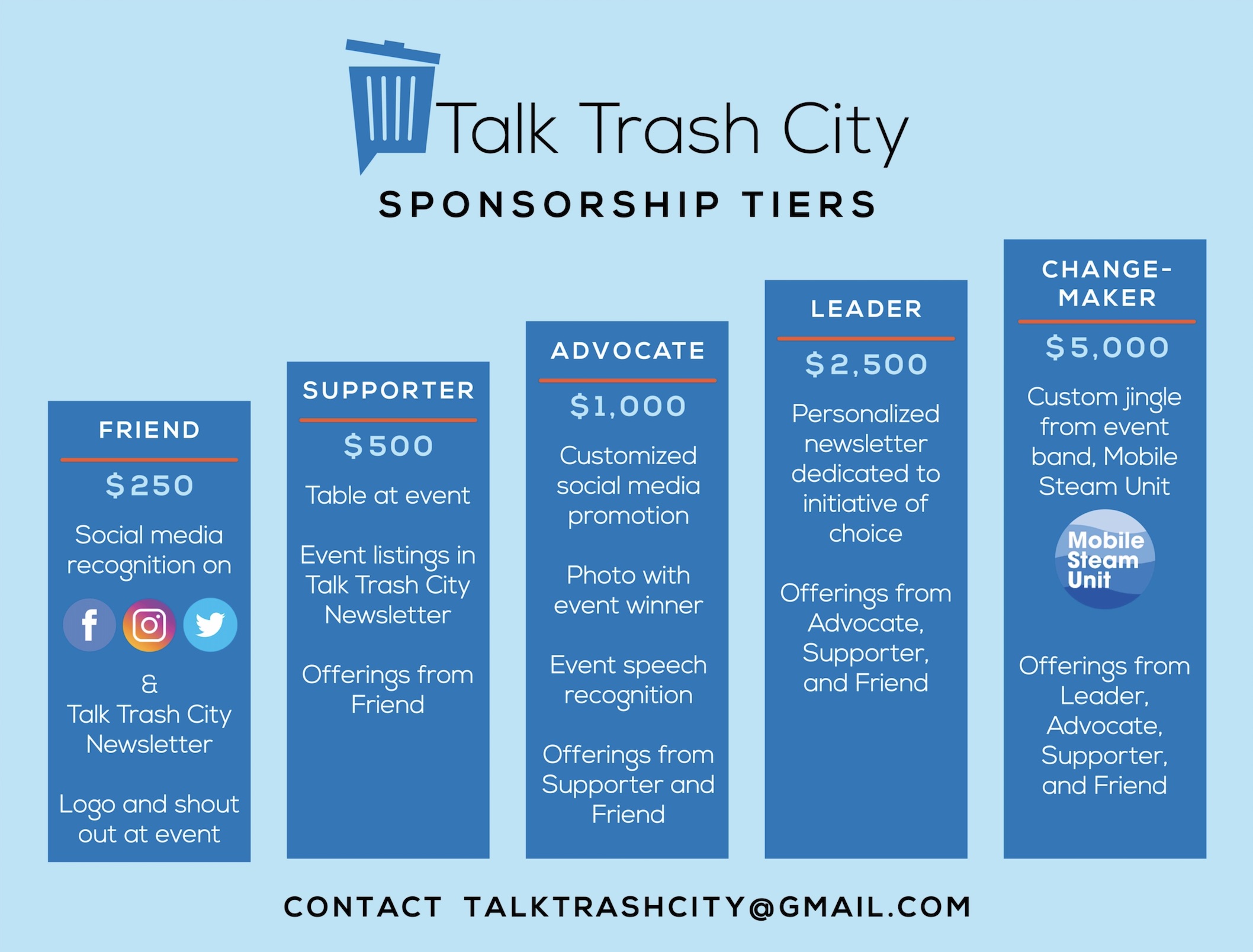 ---
Check out our past presenters here


TALK TRASH CITY EVENT STRUCTURE:
Each Talk Trash City event will comprise of 4 presentations, (given in pecha kucha format), to a panel of expert judges and guests in attendance.
After each 5 minute presentation, expert panelists will comment on the presentation and have an opportunity to ask questions.
After questions, the audience votes on who will get the cash prize.
At the end, Mobile Steam Unit will perform a short music set!
There are opportunities for networking with friends and colleagues througout the event.