If you have a start-up a business idea, this is the event to attend! We organize pitch competitions, starting November 4th.
About this event
*You must use the application link below to submit your idea for review and be considered.**
https://www.roc.marl5g.com/pitch
Pitch submissions are due by November 2nd for November 4th session.
Prizes
1st Place: $10,000 in AWS service credits, MARL mentoring for 1 hour w/ a Managing Partner and a $100 Amazon gift card.
​2nd place: $10,000 in AWS service credits.
​3rd place: MARL mentoring for 3 hours w/ a Managing Partner.
You will be notified if your idea is approved for a pitch session. You will be sent meeting information once approved. Remember the link below must be used to submit your idea:
https://www.roc.marl5g.com/pitch
Not ready to share your idea just yet? We will have future pitch sessions. However, you can attend the sessions as part of the general audience.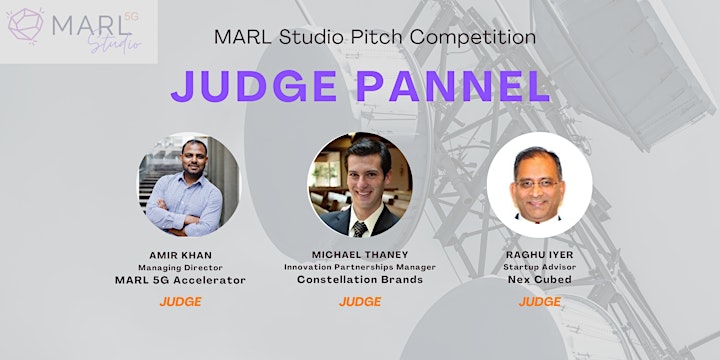 Organizer of Pitch Competition
MARL 5G is an accelerator program focused on startups that create DeepTech products and services for enterprise customers running on 5G. Our goal is to build a community of early stage investors, startup founders, and corporate venture teams in the space of Mobility, Autonomy, Robotics and Logistics which will experience a huge disruption with the spread of wireless 5G technology. We believe 5G technology will be a key growth enabler in the sectors above and we are committed to creating a healthy vibrant ecosystem to make that happen. The 5G enterprise market is expected to increase from $3B in 2020 to $20B by 2025.