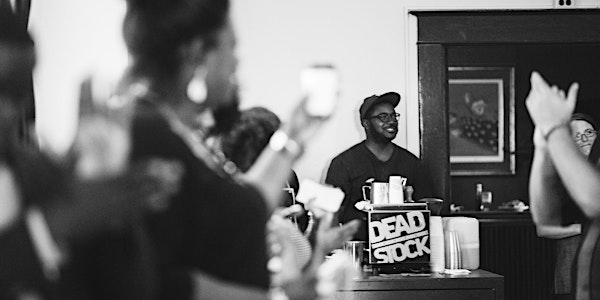 Pitch Black: Black founders take center stage & you get to play the "shark"
When and where
Location
Instrument HQ 3529 N. Williams Ave Portland, OR 97227
Description
What: Event giving African-American startup entrepreneurs a platform to connect with the regions growing startup ecosystem.
When: First pitch will be at 6pm with doors opening at 5:30pm and everyone out by 8:30pm
411: Eight entrepreneurs will get four minutes to pitch five slides to the audience and then three minutes of questions about their idea. After the last pitcher has answered questions from the audience, attendees will then vote for the three winners who split the prize money equally. Last year was a blast.
Who: This event is the brainchild of Stephen Green @PDXStepheng, economist, entrepreneur & in general, a swell guy. He is one of the founding board members of the Black Investment Corporation for Economic Progress (BICEP). BICEP looks to create new econmic opportunities & narratives to bolster Portland's Black community through investments in real estate, programming and projects in inner N/NE PDX (Soul District). BICEP is happy to be joined by the following sponsors; Instrument, Portland Independent Chamber of Commerce (PICOC), ClientJoy, Portland Development Commission & TiE Oregon.
Where: Our gracious hosts are the great folks at Instrument. Their amazing new HQ located at the One North development in the heart of inner N/NE Portland on Williams Ave.
Cost: Tickets are $20 with ALL PROCEEDS from ticket sales going directly to the three winners. Bring some extra cash to make sure you leave with some event swag.
"I want to pitch": Dont buy a ticket and instead create a low tech (cell phone) 30-second Youtube video about your idea and submit it via this google form. We will inform all eight pitchers Friday, August 19th so that they have time to put together their five slides.
Hashtags: #pitchblackpdx #returnoftheblack #igot99problemsbutapitchaintone