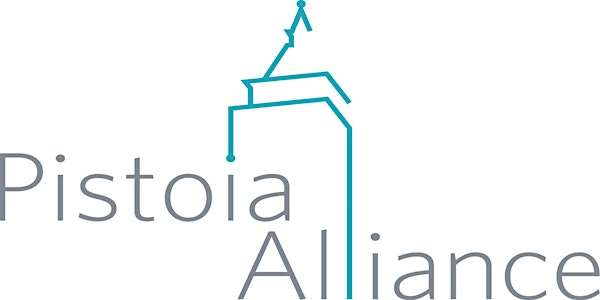 Pistoia Alliance President's Series - Deep Learning Hackathon
When and where
Location
Wallacespace Clerkenwell 18 Clerkenwell Green London EC1R 0DP United Kingdom
Description
Deep learning has the ability to transform many parts of modern life as recent innovations show.
The Pistoia Alliance want to bring the deep / machine learning community together with the life-science and healthcare industry to demonstrate the potential of deep learning to aid drug discovery and bring new life saving treatments to the world.
We'd like you to help our industry accelerate the pace with which deep learning can transform scientific R&D and healthcare. Come and join Pistoia Alliance's first ever hackathon!
---
Format:
You will have 2 days to build new teams and partnerships, plan, prototype and test your deep / machine learning idea. The only limits are time and your inspiration.
Plenty of food and drinks will be available over the 2 days. Lunch is included on both days.
At the end of the 2 days, you will present your ideas and judges will score and then announce the winning team of the hackathon and present the prizes.
Schedule
Day 1 - Saturday 25th March
10am- Doors open
6pm Drinks (or continue hacking if you prefer!)
7pm Go home for the night!
Day 2 - SUNDAY 26th March

8am Venue open for business!
3:00pm - Stop working, prepare your pitches
3:15 - Presentiations and judging
5:00 - Judges collate scores and decide winner
Winners presentation
6pm Close
Why join in?
By the end of the weekend you will be part of a team that's designed and/or created a potential solution that could help accelerate new life saving solutions or could help reduce the time and cost of bringing new medicines safely to patients.
If you are a current student or recent graduate, we will help you find out more about the major organisations in the industry that you could potentially work for. Your team mate at this event may be your future colleague!
We hope you will make new connections from new areas and disciplines, perhaps even see new career directions you never thought possible.
Most importantly we hope you have fun and will make a difference!
FAQ's
Do I need to know science and deep learning to attend?
No, hackathons work best with diverse skillsets. We want to bring together both expertise and creativity at the event. The aim is to forge new relationships between science and deep learning experts to look at established healthcare data in a different way. So if you are a scientist or a deep / machine learning specialist we want you to be there. Other disciplines are welcome, if you have a creative mind and this topic interests you please consider joining.
Mentors will be available to support your creative process, provide scientific or technical input and support.
I don't have a team, can I join by myself?
Teams will be formed on site so just bring yourself and meet the rest of the attendees on Saturday morning.

Do I need to bring my own laptop/PC?
Yes, please bring your own computer and devices.
Who owns the IP of our ideas?
Pistoia Alliance waives all rights to any ideas from the event.
---
More details on the prizes and challenge will appear closer to the event, so please keep an eye on this site, the Pistoia Alliance home page or follow @PistoiaAlliance on twitter, tag #Pistoia2017
Come and join us to help lower the barriers to R&D.