Description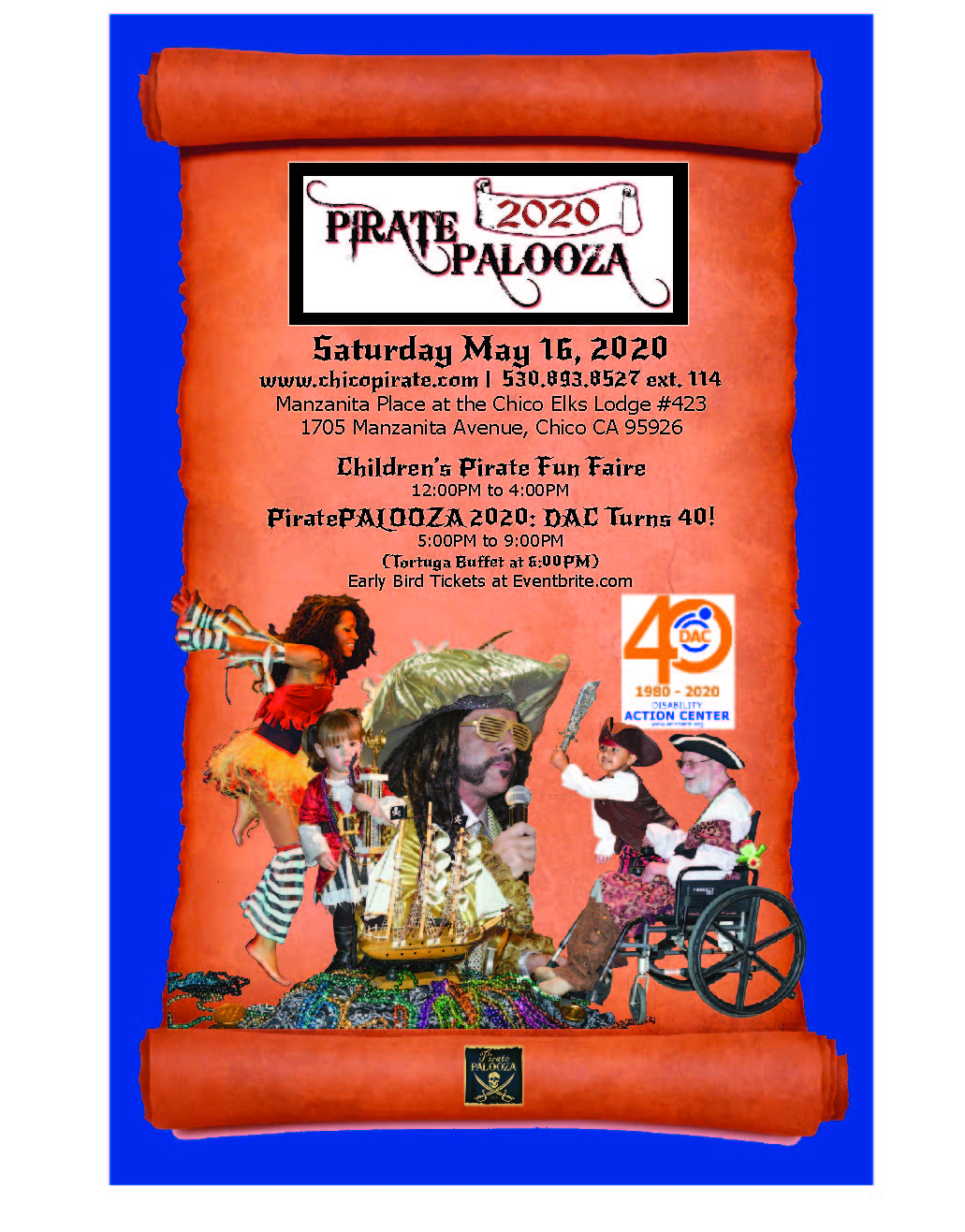 The Disability Action Center (DAC) is proud to announce PiratePALOOZA 2020! This year's event features activities for all ages as we celebrate 40 Years of Community Service.
Our festivities begin at high noon (12:00 PM) when the infamous Pirate Ship "Revenge" sets sail on the Manzanita Green at noon for a fun-filled outdoor Children's Carnival complete with music, snacks, children's games, costume parade, pirate ship photo-ops, and entertainment.
Festivities for the "young and the young at heart" continue into the eve. Our 40th Anniversary celebration gates open from 5:00 PM to 9:00 PM when the Pirates take over the entire Manzanita Place Ballroom in True Tortuga style. Dinner serves at 6:00 PM:: A Buffett Feast complete with a Whole Roast Pig "on the skewer" with all the side fixings and a satellite cash bar.
Recognition for honored community guests seated in the Captain's Dining area, live entertainment, costume-optional (but of course, encouraged as part of the fun). And PiratePALOOZA would not be complete without our infamous 70's Glam Rock Pirate, ​Captain Anton Neal​, and his nemesis, the fearless Captain Leadbottom LeVang. You want to be there!
"Early Bird Tickets" priced at $40 per guest now through April 4. Price increases to $50 per guest on March 5.