Location
Seaport
200 Seaport Blvd
Boston, MA 02210
Description
Registration info posted at http://crawlinboston.com/
What happens when you mix a Bar Crawl, a Party Cruise and Pirates?
You get the Crawl In Boston Pirate Crawl...YEAR 7!!!!!!!
On Saturday June 6th, we'll be bringing you the 7th edition of the finest themed bar crawls that Boston has to offer. It's time to kick off the summer with the return of the Pirate Crawl.
One of the stops will take us onto a boat for a scenic trip of the Boston Harbor.
After the party cruise, we'll be navigating around Boston to the best bars the city has to offer.
Still not sure? A picture tells a thousand words and we've got hundreds of those.
2014 Pirate Crawl Pictures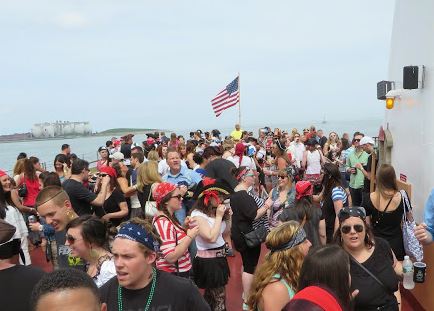 So get your Pirate outfit together and come join us as we Crawl In Boston.
Limited Tickets Available between $22.00 - $30.00. The price will increase as the event gets closer and tickets get scarce.
The registration bar will be e-mailed to ticketed customers the week of the event. The full schedule is released at time of registration. 6 - 8 bars will be included on the event. We don't release the bar schedule ahead of time as people used to post our schedule online and we got lots of party crashers which made the bars way over capacity.
Tickets Include
* Admission onto 90 minute Boat Cruise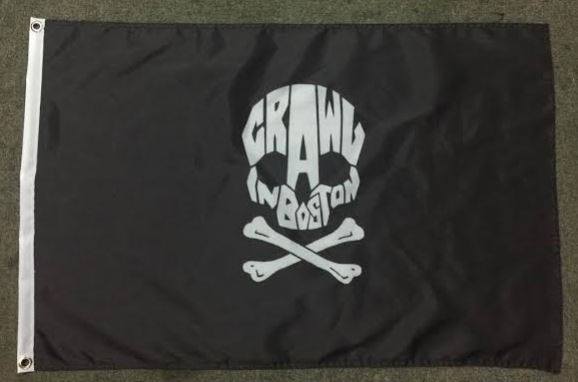 * PIRATE FLAG!
* Koozies (first come, first serve)
* Temporary Pirate Tattoos
* Limbo Contest
* $3 drink option at each bar
* No cover charges at any participating bars
Tickets are Will Call meaning your name will be on our Guest List at the door. You can pick up your tickets at one of the scheduled bars beforehand or at the dock.
Tickets include admission onto the ship but there will be cash bar. Tickets are non-refundable and non-exchangable unless the cruise is canceled.
Registration bars will be e-mailed to ticketed customers the week of the event. Always visit crawlinboston.com for the most up to date information.
You will receive the entire schedule when you register in person at the event. We will have 6 – 8 total bars participating. All the bars will be in the Faneuil Hall and Financial District areas. We will let you know your registration bar before the event, and you'll receive the full schedule when you check in. We want to keep this event as exclusive as possible for your own comfort. Please note, the bars have the right to refuse entry to anyone due to bar capacity or personal incapacity.
Please don't wait to join this incredible event. Cheers! -C.I.B