Description
Discover How I Made 9 Full Timer Traders in 1.5 Years
At the tail end of 2015, I started my PIPtree experiement to develop full time traders. After nearly 2 years, I managed to develop 9 full timers and it boils down to 2 major factors:
1) A workable methodology to suit both short term and long term traders.
2) Changing the mind-set of traders into a business man/woman.
In this seminar, Justin Khoo, Founder of PIPtree, Professional Trader & Former Market Analyst will show you the a simple and duplicable trading method that do not require a degree in rocket science. Even a newbie can learn it and start making US Dollars in less than 30 days through his real world experienced.
What if I DON'T HAVE any experience in trading?
Not to worry! Many of our students had no prior trading experience and yet achieved success in trading as our teaching methods are simple, duplicable and do not require memorization. It's just logical methodologies that once understood would bring you success in trading.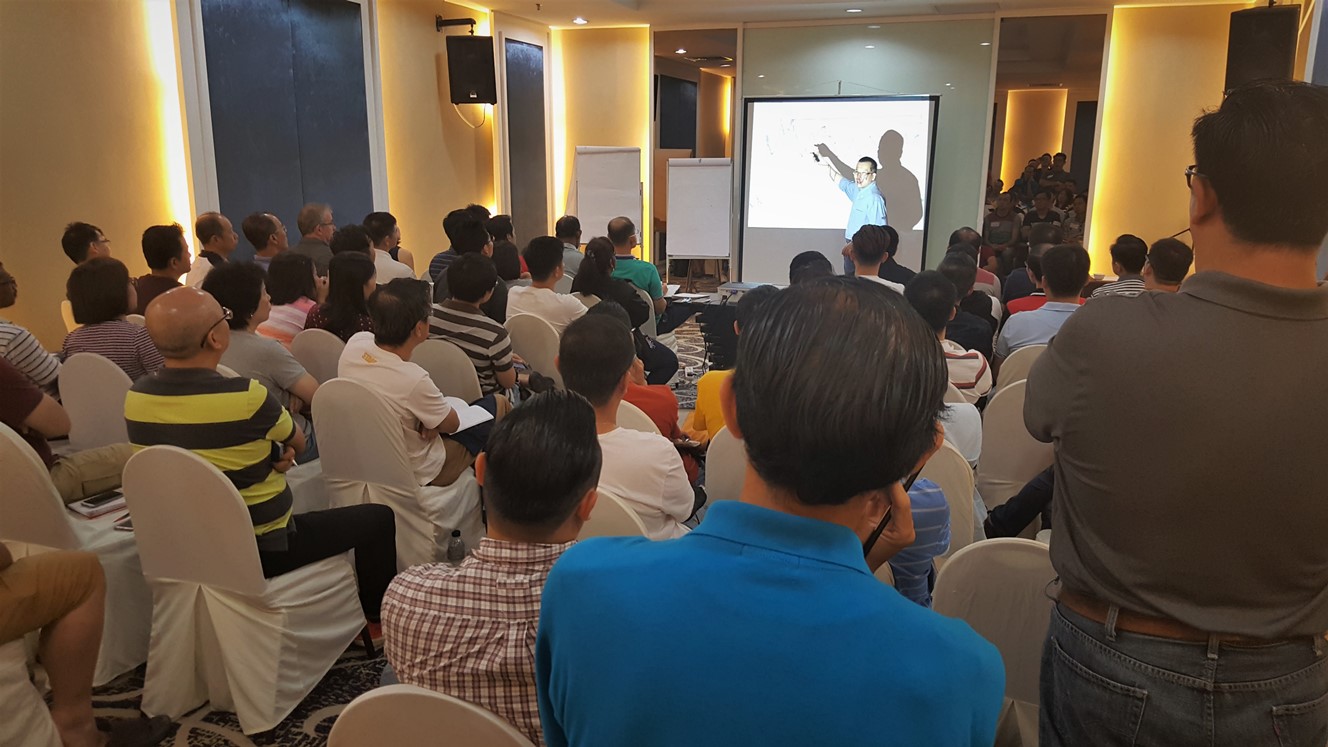 ---
10 REASONS Why would you attend this seminar:
You get to test our trainer's skill during the review. Name any stock, any commodity, any currency or ETF in the world and our trainers would show you where the price is going to stop!

What you get from us is real world stuff that works! "Works" here means making money consistently month after month.

We will ensure that you will achieve your trading target with our top class online and offline support system.

You would be able to learn how to trade in a scientific manner which does not involve any guessing. The moment you trade, you mind is crystal clear as to why you take the trade.

You do not need to modify our trading system to make profit.

Come and see why our trading system can stand the test of time.

Learn why 95% people lose money when they trade and why PIPtree students belong to the 5% year after year.

Meet real live full time traders and ask their real life experience.

Very high possibility that PIPtree is the only trading school you will join.

You have the opportunity to be a full time trader within 3 years or less.
Ordinary people turn full-time traders in PIPtree.
Interested to know more about PIPtree?

Here are some of our traders testimonial below





---
To learn how to trade the financial market and turn into a full-time trader, come and join us on 22nd Oct 2017.
Register immediately as the Seats are limited!
1st floor, Room 4, Vistana Hotel Penang.