Description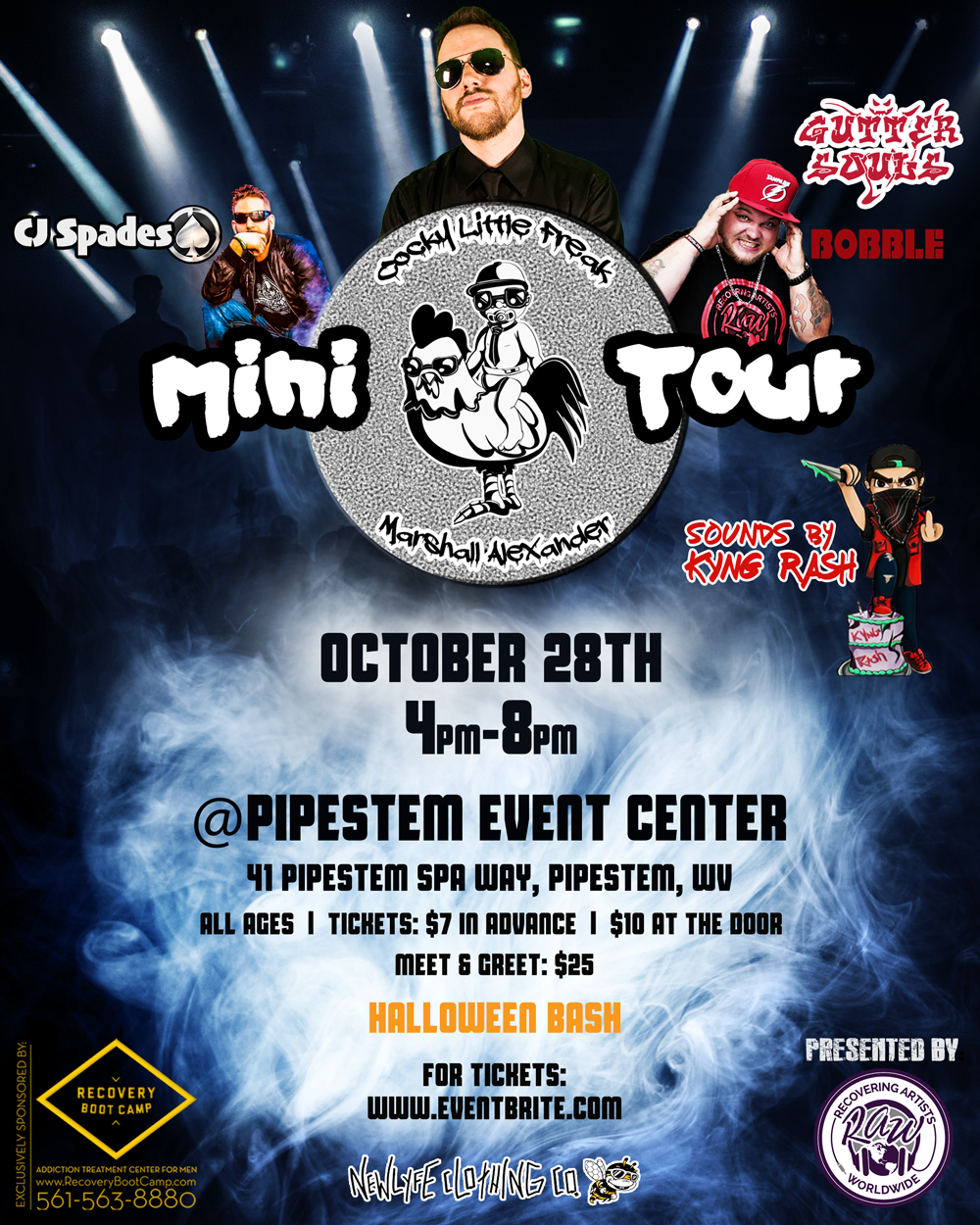 ---
Recovering Artists Worldwide and Recovery Boot Camp presents
Cocky Little Freak Mini Tour featuring Headlined by Marshall Alexander and Gutter Souls.
Also performing Cj Spades, Sounds by Kyng Rash
Sunday October 28th at Pipestem Event Center 41 Pipestem Spa Way, Pipestem, WV, 25979
Doors open at 4pm show last until 8pm
General admission tickets $7 pre sale, $10 at the door and Meet and Greet tickets $25
Meet and Greet tickets must be at the venue by 2pm. They must be bought ahead of time!
All Ages