Description
Paper craft has been a part of Japanese culture since the Edo period. Piperoid is a contemporary approach to building with paper evolved from more traditional practices. Participants will experience buliding a charatcter robot or animal with their own hands from paper pipes. The workshop will highlight ideas of process developement and fabrication echoed in the JAPAN HOUSE Los Angeles exhibition, Prototyping in Tokyo. Snip and build in an hour, optimizing the balance between the easiness in cutting with scissors and the strength to sustain form during assembly. Led by JAPAN HOUSE Los Angeles staff. Participants will leave with their own poseable robot.
Children under 12 should be accompanied by an adult.
---
Hana and Suzu
WAITRESS AND PET SPARROW
Hana works in a local tea cafe with the cafe mascot, a pet sparrow named Suzu. Hana has a crush on Rokusuke, a ronin (masterless samurai). Whenever he stops by for a drink, she gets overly excited and ends up brewing his tea too strong, giving him bad impression of their tea.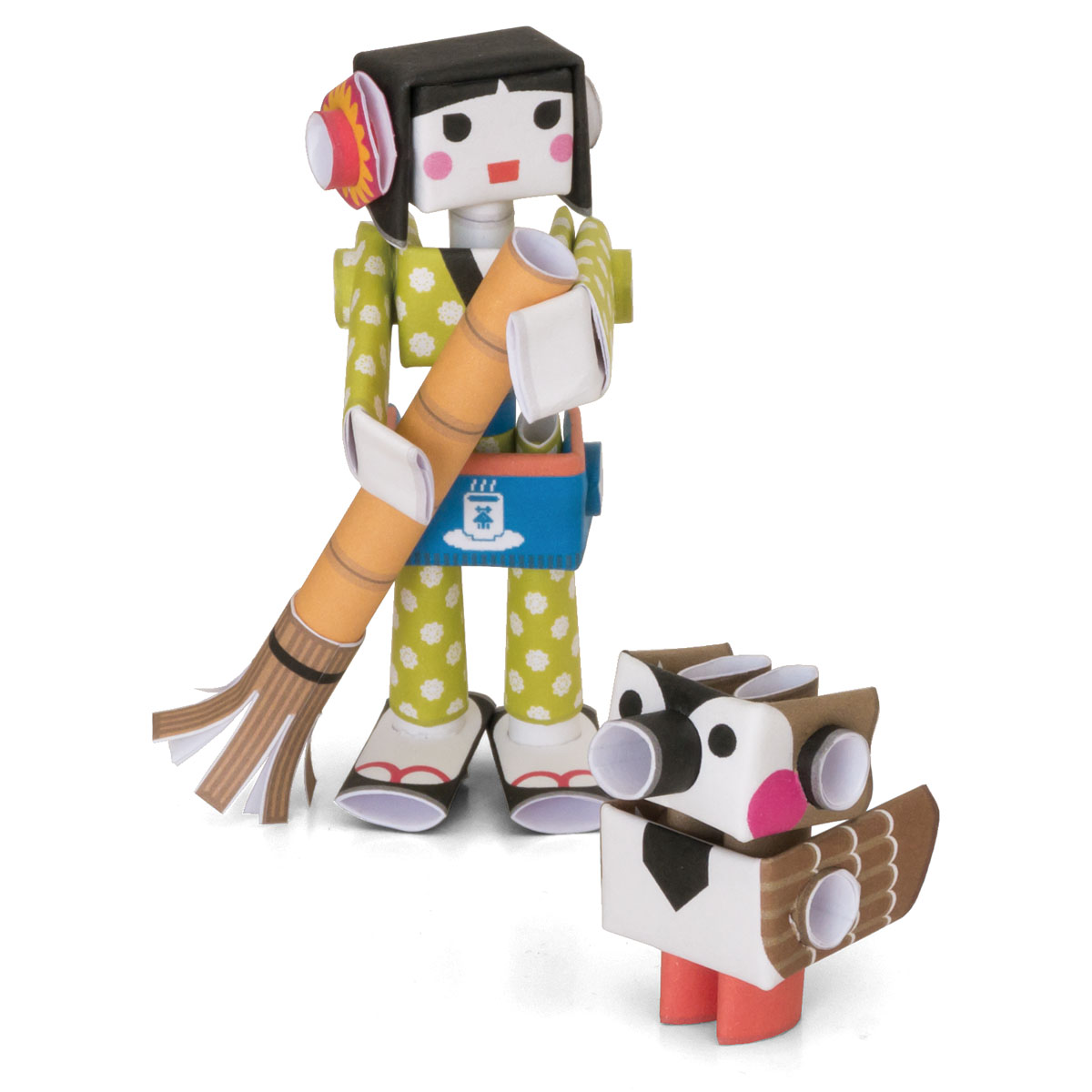 Rokusuke and Hachi
SAMURAI AND HIS DOG
Rokusuke is a Kabukimono – a member of a group of jobless samurai warriors, or ronin, who are known by their violent acts and exotic fashions. Being always full of energy, he often gets himself in trouble except when his dog Hachi, who he adores excessively, is with him.
He flaunts his sword that he carries at all times, but it's actually so long that he can't brandish it himself.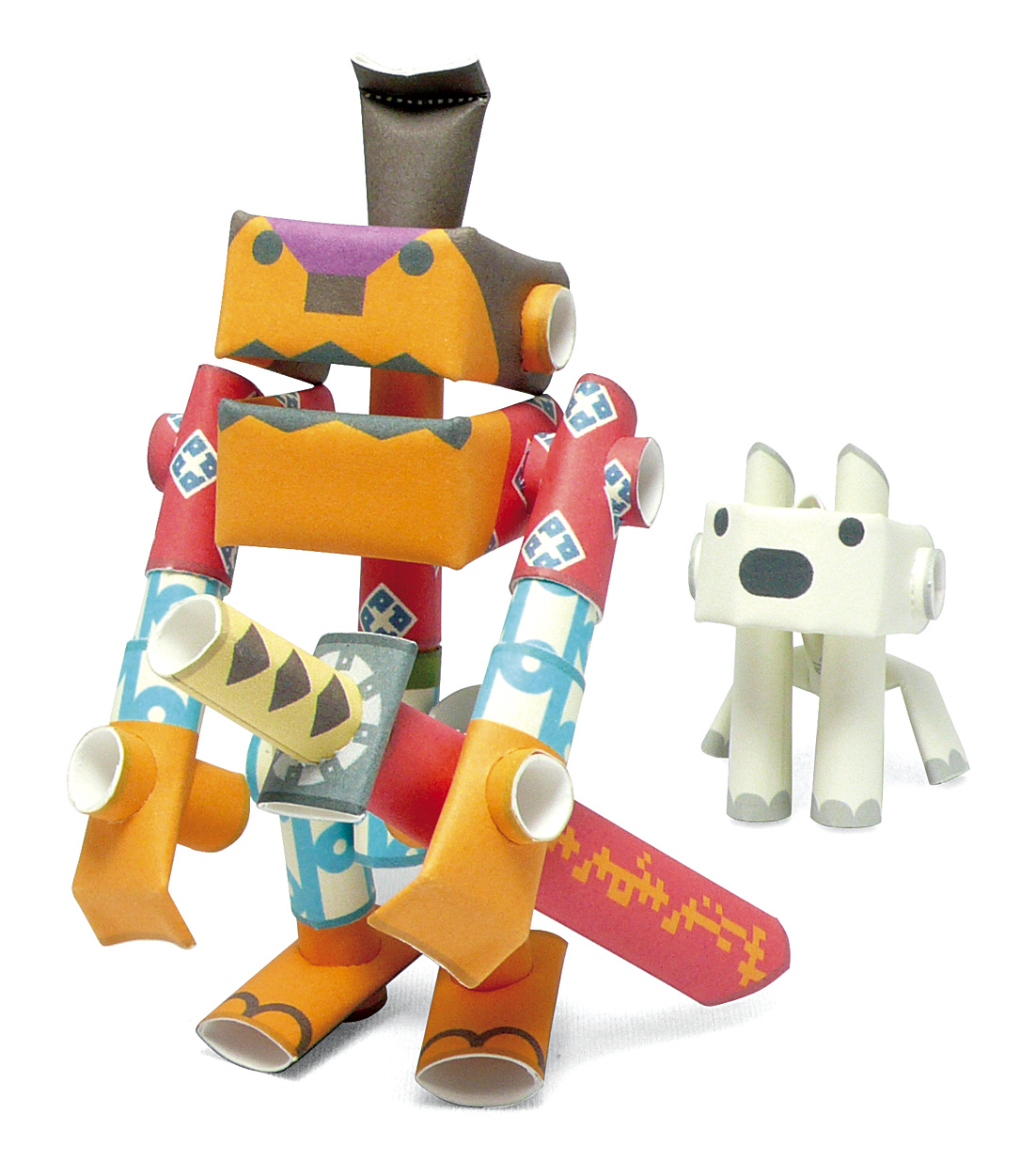 ---