Description
Pipeline Fellowship: Changing the Face of Angel Investing
Presented by the Goodwin Procter Women's Initiative
Join the Goodwin Procter Women's Initiative and Michelle O Brunch's Chana Ginelle Ewing for breakfast at Goodwin Procter LLP's NYC offices on Wednesday, July 17, 2013!
Pipeline Fellowship Founder & CEO Natalia Oberti Noguera will discuss how her organization's changing the face of angel investing and she will interview Pipeline Fellowship Mentor Lauren Maillian Bias on Lauren's efforts to increase diversity in the VC and entrepreneurship communities.
Breakfast will be served.
Tickets will not be sold at the event.
Refunds will not be issued.
ABOUT LAUREN MAILLIAN BIAS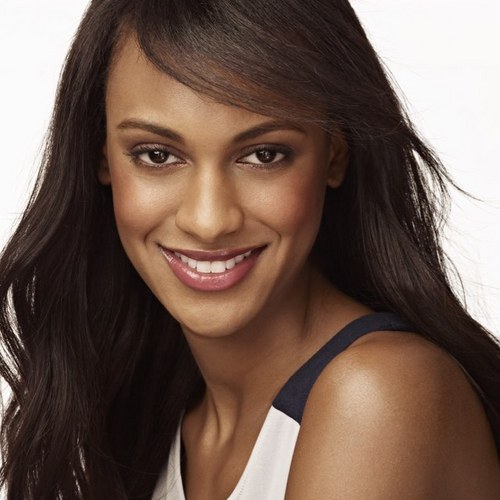 Lauren Maillian Bias is a serial entrepreneur. She is currently the Founder and CEO of Luxury Market Branding, a strategic marketing and branding company, and is a Founding Partner at Gen Y Capital Partners, an early stage venture firm focused on investments in mobile and consumer facing technology enabled companies. Lauren founded an award-winning and nationally recognized wine brand at 19 years old, making her the youngest self-made winery owner in the country. She served as the company's Chief Operating Officer. Lauren often speaks about entrepreneurship, female leadership, marketing, branding, business development, and early stage venture at various conferences. She has spoken at prestigious institutions including Harvard, Columbia University, and Cornell. She is a large supporter of entrepreneurship and judges the Network for Teaching Entrepreneurship's business plan competition, as well as the incoming classes of Start Up Chile, a program in support of entrepreneurship sponsored by the Chilean Government. Lauren is actively involved in several startups as an advisor and is a mentor to the Pipeline Fellowship, as well as the Women Innovate Mobile Accelerator. Lauren's work has been featured in national media outlets including Forbes, American Express OPEN Forum, UPTOWN Magazine, Business Insider, and Fast Company. In 2011, Lauren was recognized at the White House by the Kauffman Foundation and received an Empact100 Award. Lauren holds a BS in International Trade and Marketing (magna cum laude) from the Fashion Institute of Technology.
ABOUT THE PIPELINE FELLOWSHIP

The Pipeline Fellowship, an angel investing bootcamp for women philanthropists, works to increase diversity in the U.S. angel investing community and creates capital for women social entrepreneurs.
The Pipeline Fellowship's three main criteria are:
a) Meeting one of the accredited investor definitions
(i.e., US$200K in income or US$300K joint income with spouse for the past two years, or US$1M net worth)
b) Interest in group learning model
c) Passion for philanthropy and/or social change
For most of the Pipeline Fellows, this is their first angel investment. They are attracted by the program's three components (education, mentoring, practice) and benefit from the diversity of each cohort. Pipeline Fellows are intergenerational (ranging from late twenties to 60+) and come from a variety of professional backgrounds.
To apply, go to: http://pfapply.bizodo.com/f/spring2013
ABOUT THE GOODWIN PROCTER WOMEN'S INITIATIVE

The Goodwin Procter Women's Initiative seeks to promote a strong network of women professionals and alumnae. Chaired by a senior woman partner, the Women's Initiative is driven by a steering committee of women and men partners, associates and professional staff from across the firm who are dedicated to the recruitment, retention and advancement of women at Goodwin Procter. Our Local Women's Initiative Councils build internal community and external relations at the local office level, creating opportunities for the firm's women lawyers through leadership conferences, sponsorships, professional development and training, mentoring and networking events. We are proud to have been recognized as a "Best Law Firm for Women" (2011, NAFE & Working Mothers Magazine), a Top 100 Firm for Women (2012, Multicultural Law Magazine) and in achieving a Gold Standard from the Women in Law Empowerment Forum (2012).
ABOUT MICHELLE O BRUNCH

The Michelle O Brunch (MOB) Group is a space for black women (25-44) to build and leverage relationships, showcase thought leadership, and accelerate community. MOB offers three main programs: the Signature Brunch series, an intimate, curated gathering of black women shaping business, culture, and communities; MOBHours, one-on-one "office hours" with leading experts in various industries; and, an Innovation Accelerator, a platform to launch new ideas and thought leaders. In addition, we supplement our programming with synergistic partnership opportunities online and offline. Our inspiration, U.S. First Lady Michelle Obama, is a model of what a woman can accomplish when she has a strong community that includes family, friends, and professional networks.
ABOUT GOODWIN PROCTER LLP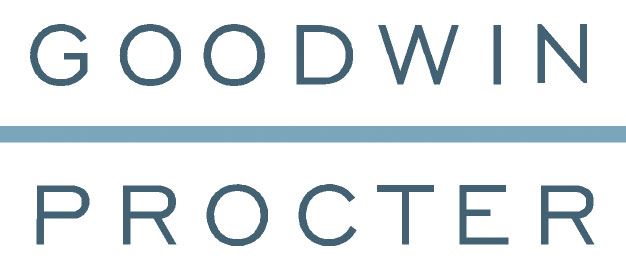 Goodwin Procter LLP is a national law firm with a growing international presence. With offices in Boston, Hong Kong, London, Los Angeles, New York, San Diego, San Francisco, Silicon Valley, and Washington, D.C. At Goodwin Procter, there is a collective determination and an entrepreneurial spirit. As one of the nation's leading law firms, Goodwin Procter handles some of the largest cases on record and also work with individuals and investors leading the way in new technologies and markets. Goodwin Procter's award winning website, www.foundersworkbench.com, is a great resource that provides free access to critical startup forms, memorandum, best practices and other resources to form, operate and protect your startup.
Organizer of Pipeline Fellowship: Changing the Face of Angel Investing - Presented by the Goodwin Procter Women's Initiative & Michelle O Brunch
Pipeline Angels is changing the face of angel investing and creating capital for women and non-binary femme social entrepreneurs. Our members serve as the friends and family round for entrepreneurs who may not already have support at that critical stage.