PIPE DREAMS 2017 - AZ Real Estate Pipeline Building Conference
Description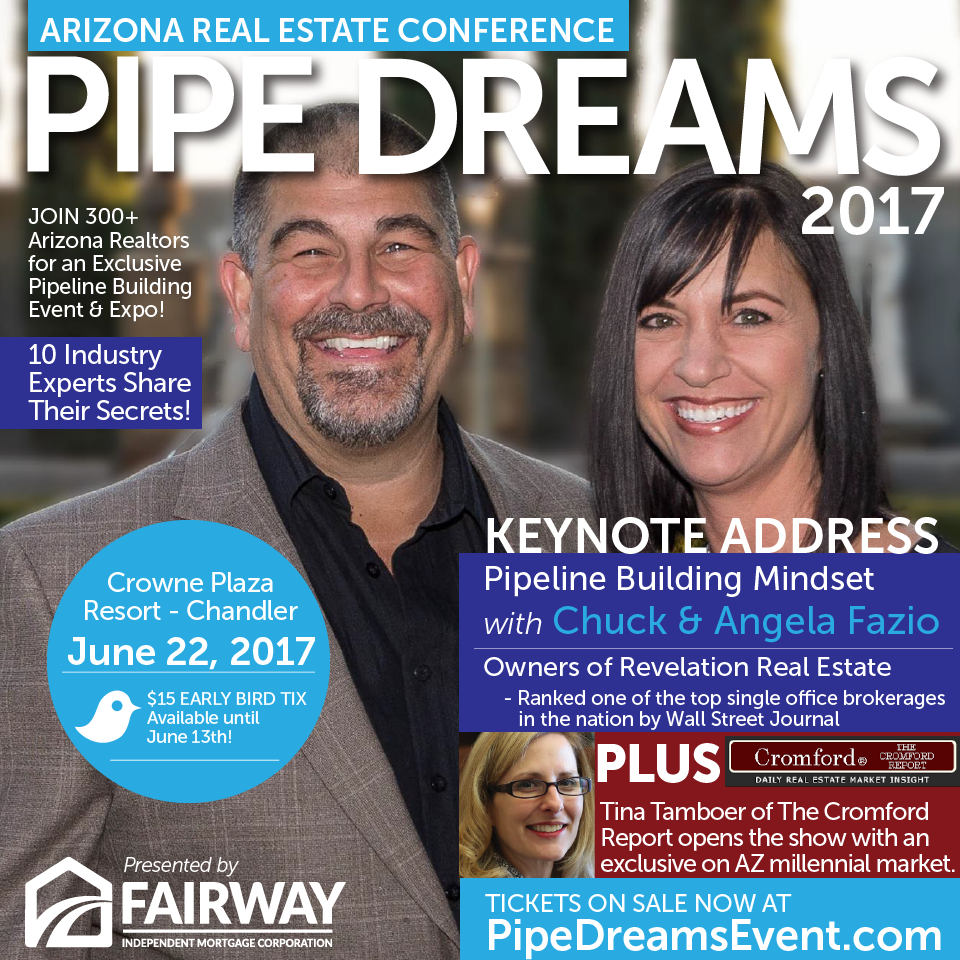 Arizona Real Estate Professionals, join us Thursday, June 22nd for a very special Pipeline Building Event & Expo featuring some of the industry's leaders and experts, including Keynote Speakers & Real Estate Moguls Chuck & Angela Fazio, owners of Revelation Real Estate!
---
This event will provide you with the tools and knowledge needed to build a healthy and consistent business pipeline. Sessions and Event Highlights include:
---
8AM - 9AM: Registration, Coffee Mixer and Industry Expo Open
---
9AM - 4:45PM: Conference, including lunch.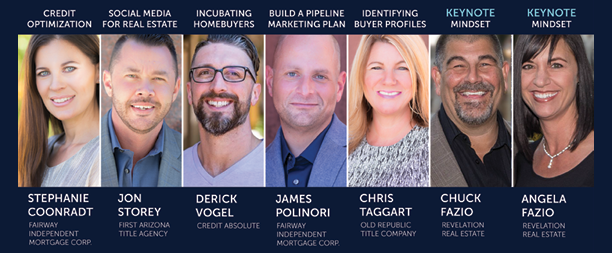 KEYNOTE ADDRESS: Mindset
Build A Pipeline Marketing Plan
Social Media for Real Estate
Niche Markets
Credit Optimization
Incubating Homebuyers
Identifying Buyer Profiles
---
4:45PM - 5:30PM: Panel Q&A
---
5:30PM - 7:00PM: After Party Mixer
---
*** EARLY BIRD TICKETS SPECIAL THROUGH JUNE 9 : $15 ($25 Reg. Price) ***
All tickets include: Morning Mixer, Conference, Lunch, After Party, Drink Tickets, Headshot Voucher, RE Marketing Guide and Trade Expo!