LIVE screening of the award-winning film, followed by an engaging discussion w/the director and the YLYP Committee Co-chairs.
About this event
** This event is a Zoom event. After you register here, you will receive your login credentials in the confirmation email.**
JOIN US!
Join NGO CSW NY Young Leaders & Young Professionals and the Producers of Pioneers in Skirts on Friday December 10 for a LIVE movie screening Watch Party!
What to expect at this Event
We will be viewing "Pioneers in Skirts," an inspiring, multi-award-winning social impact film about the issues that affect a woman's pioneering ambition. Pioneers in Skirts was created by a dynamic daughter-mother duo who took on Hollywood to begin a journey to decode the chipping away of women's ambition.
Real-life stories and frank commentary leave viewers seeing their roles in the solution, feeling hopeful, and motivated to act.
Immediately following the viewing of the film, we will have an engaging discussion about the film and how NGO's and Activists around the globe are using the film to advance their mission.
Promptly at 10am ET, the director and producer will host a movie Watch Party on Zoom, speaking with viewers via the Zoom Chat feature. The audience is encouraged to join in on the fun!
Promptly at 11:05am ET, the LIVE Zoom event continues with an engaging discussion. The audience will have a chance to ask questions of the filmmakers and the YLYP leadership team.
REGISTER TODAY!
Then, check your email.
After you register you will receive your personal access LINK to this 1 1/2-hour LIVE Zoom event.
---------------------------------------------
Official Event Supporters
---------------------------------------------
TERMS & CONDITIONS for the online viewing of the movie, Pioneers in Skirts:
By tapping the SUBMIT button when registering for a screening of the film, you agree not to archive, download, reproduce, distribute, modify, display, perform, publish, license, create derivative works from, offer for sale, or use content and information contained on or obtained from or through the streaming of Pioneers in Skirts without express written permission from the filmmakers.
---------------------------------------------
Young people aged 18-40 with an interest in advancing global women's human rights and gender equality.
The film features the movie director herself, familiar television icons, topic experts, CEOs of internationally known companies, and chronicles the journey of a team of middle school girls on a robotics team.
Film Stills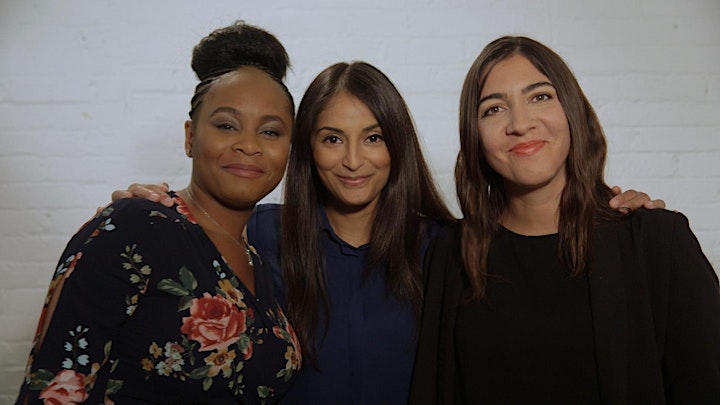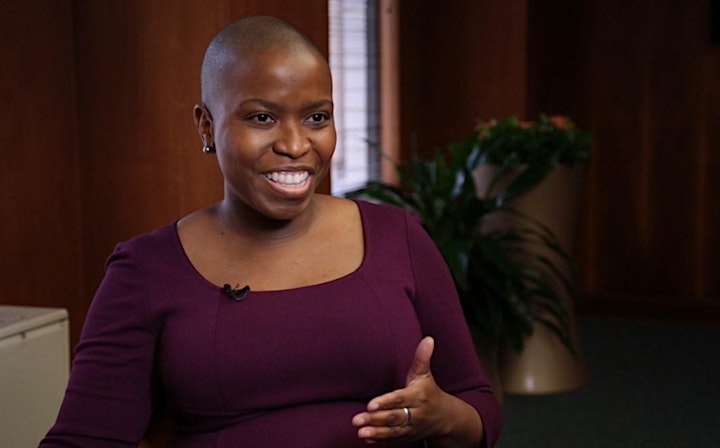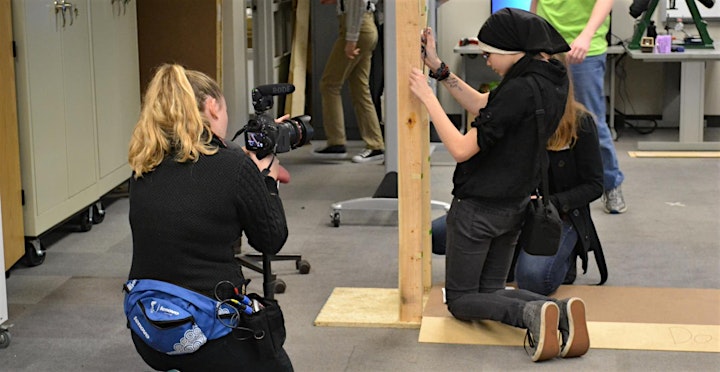 Organizer of "Pioneers in Skirts" Movie Watch Party with NGO CSW/NY YLYP